EARN-A-BIKE program
REDEEM THE STREETS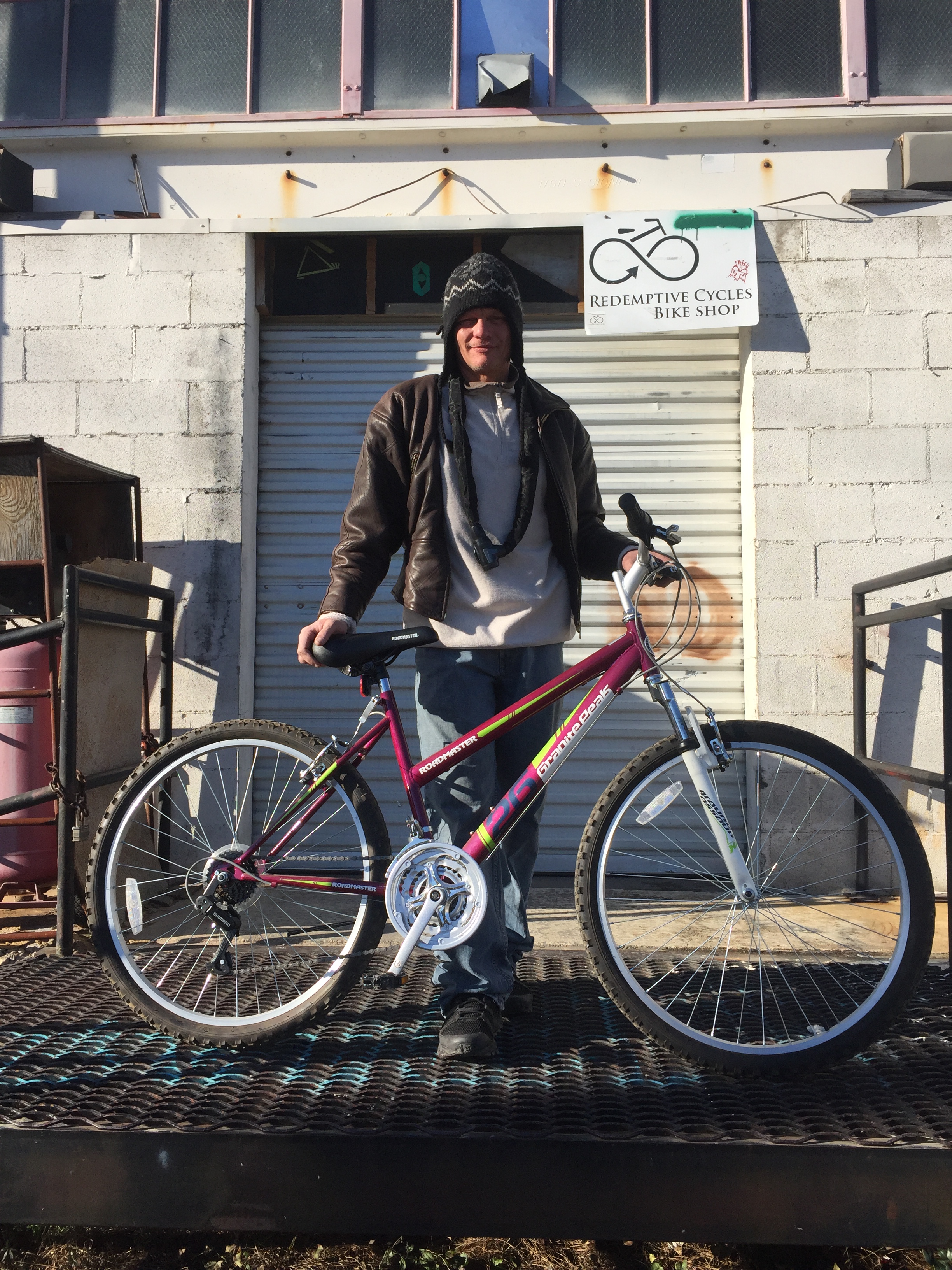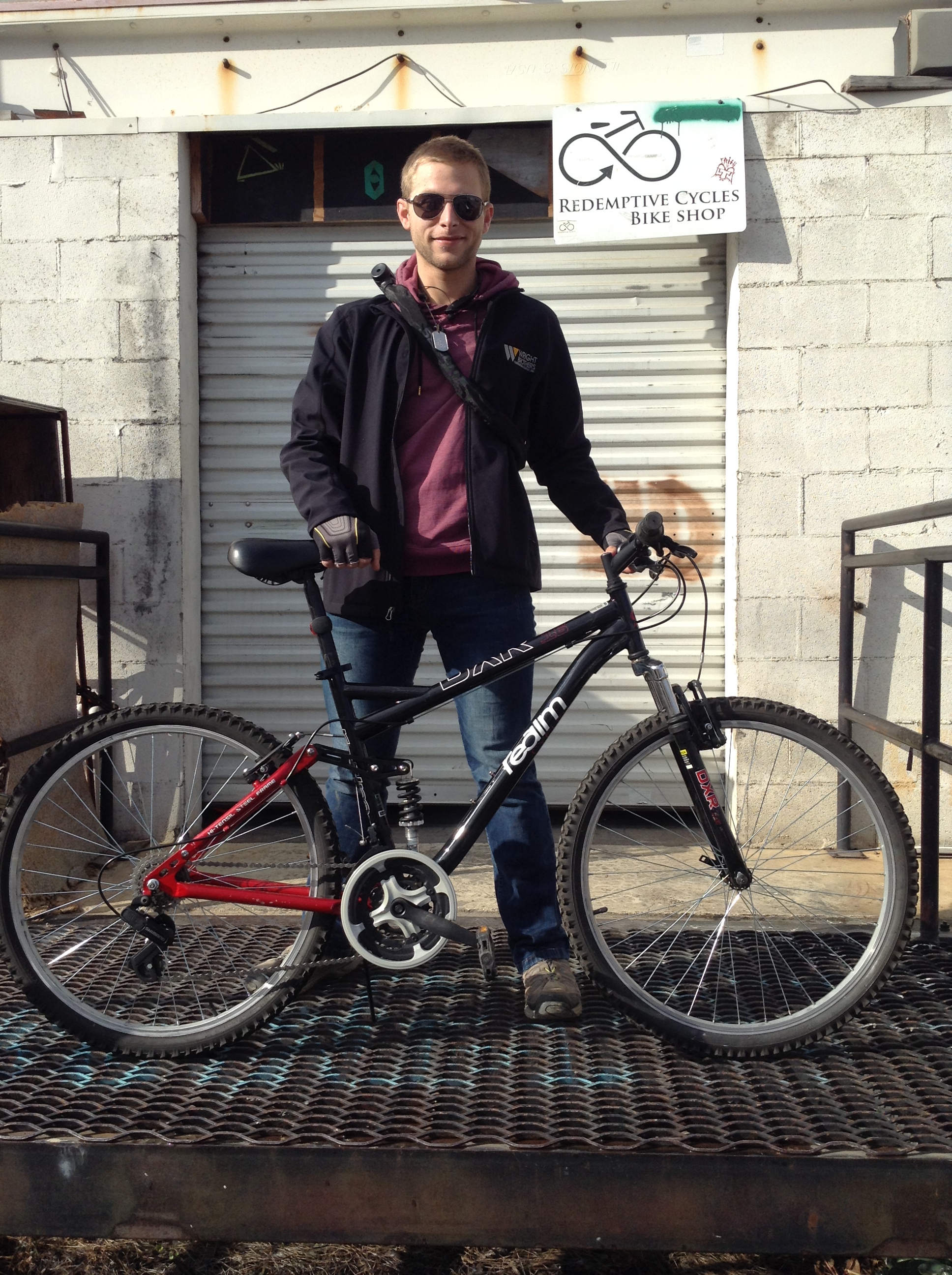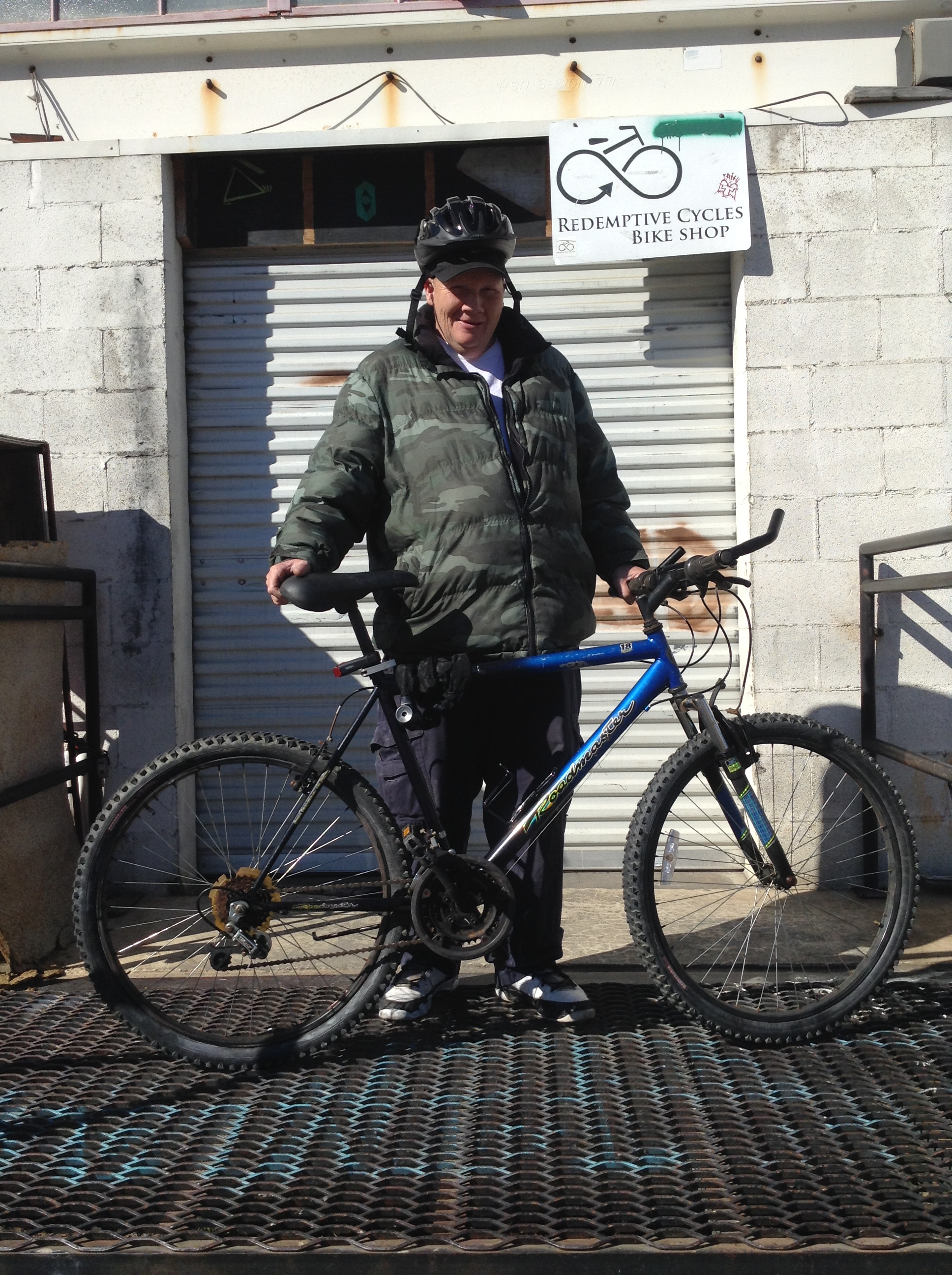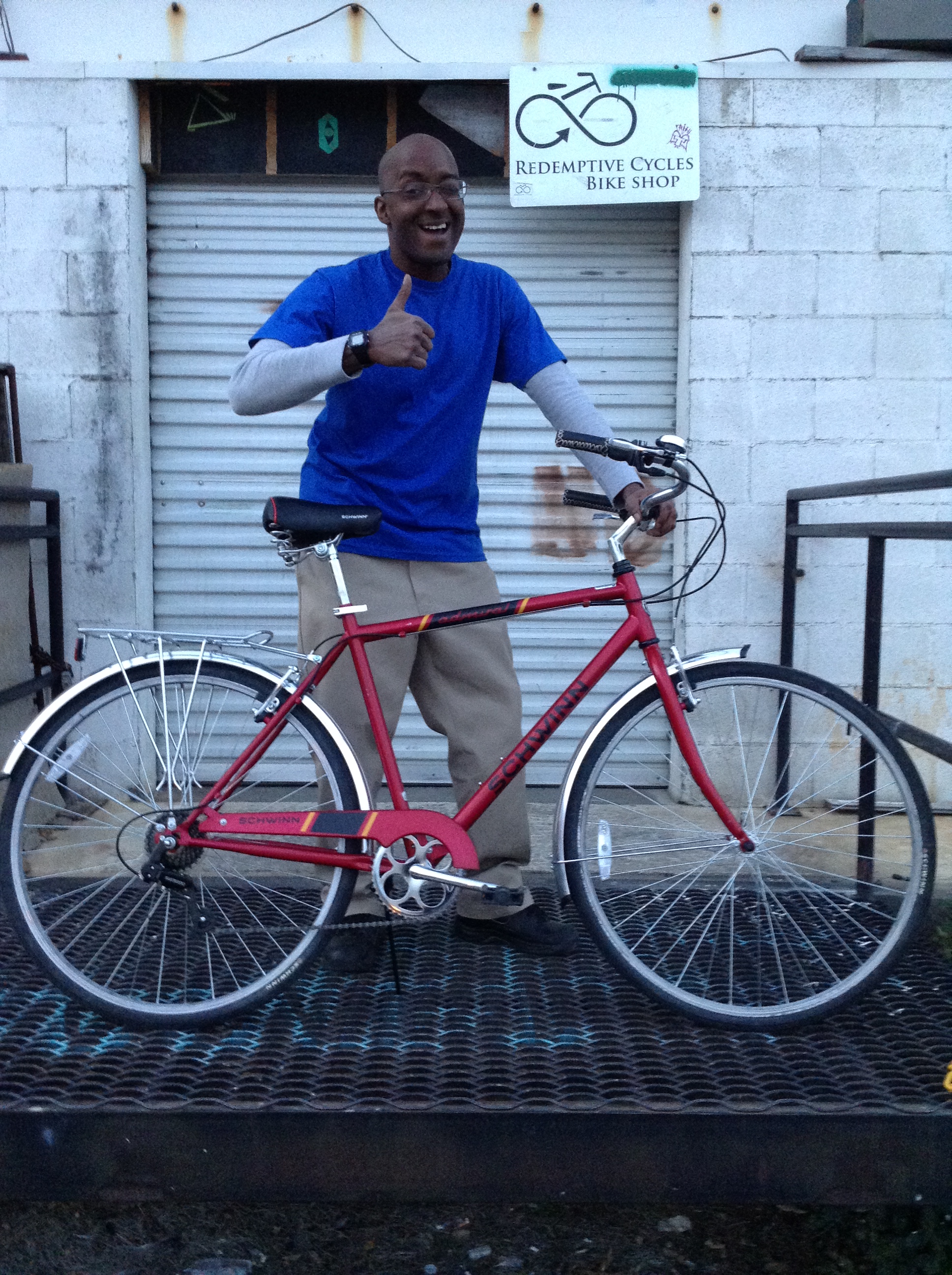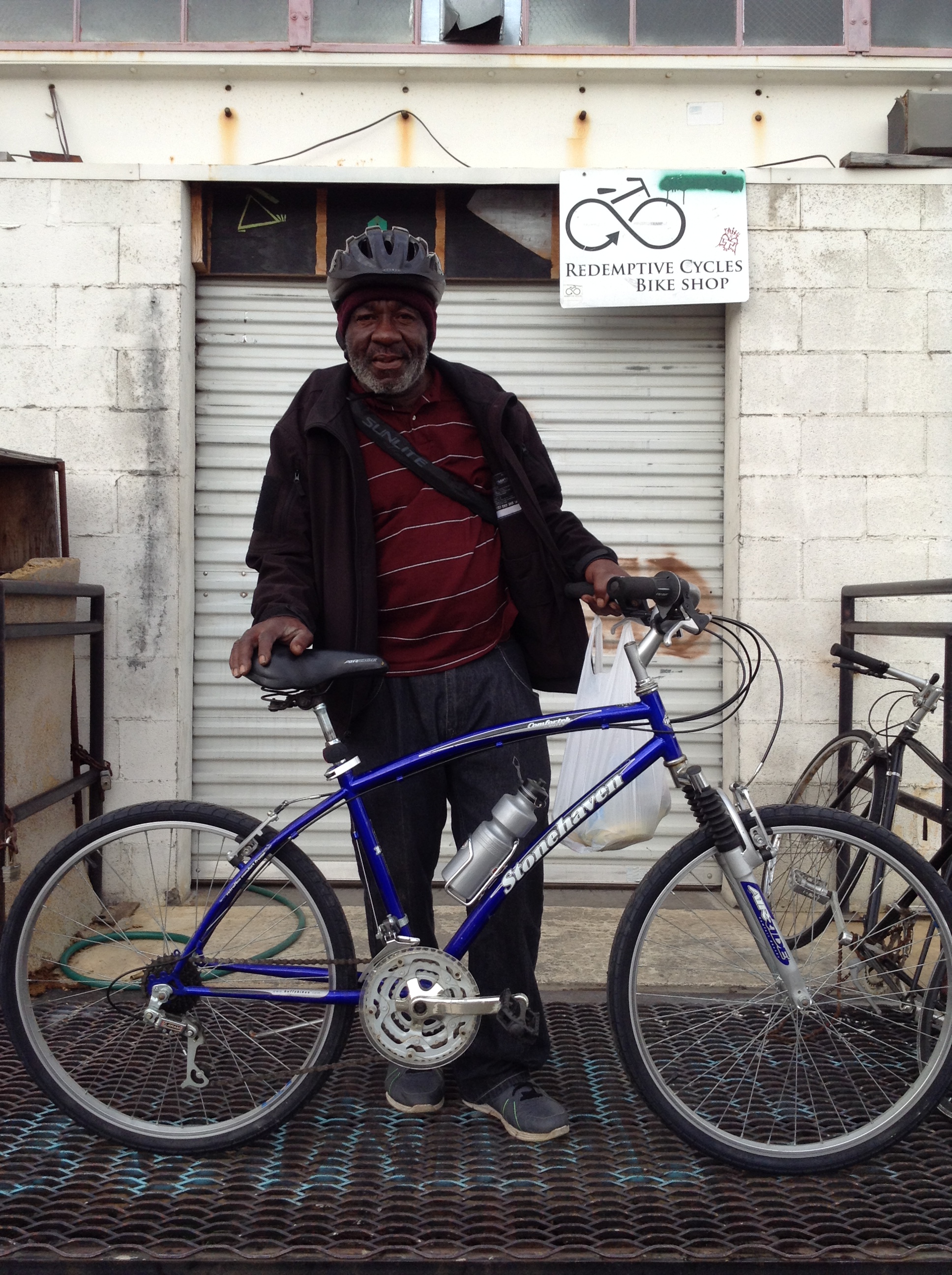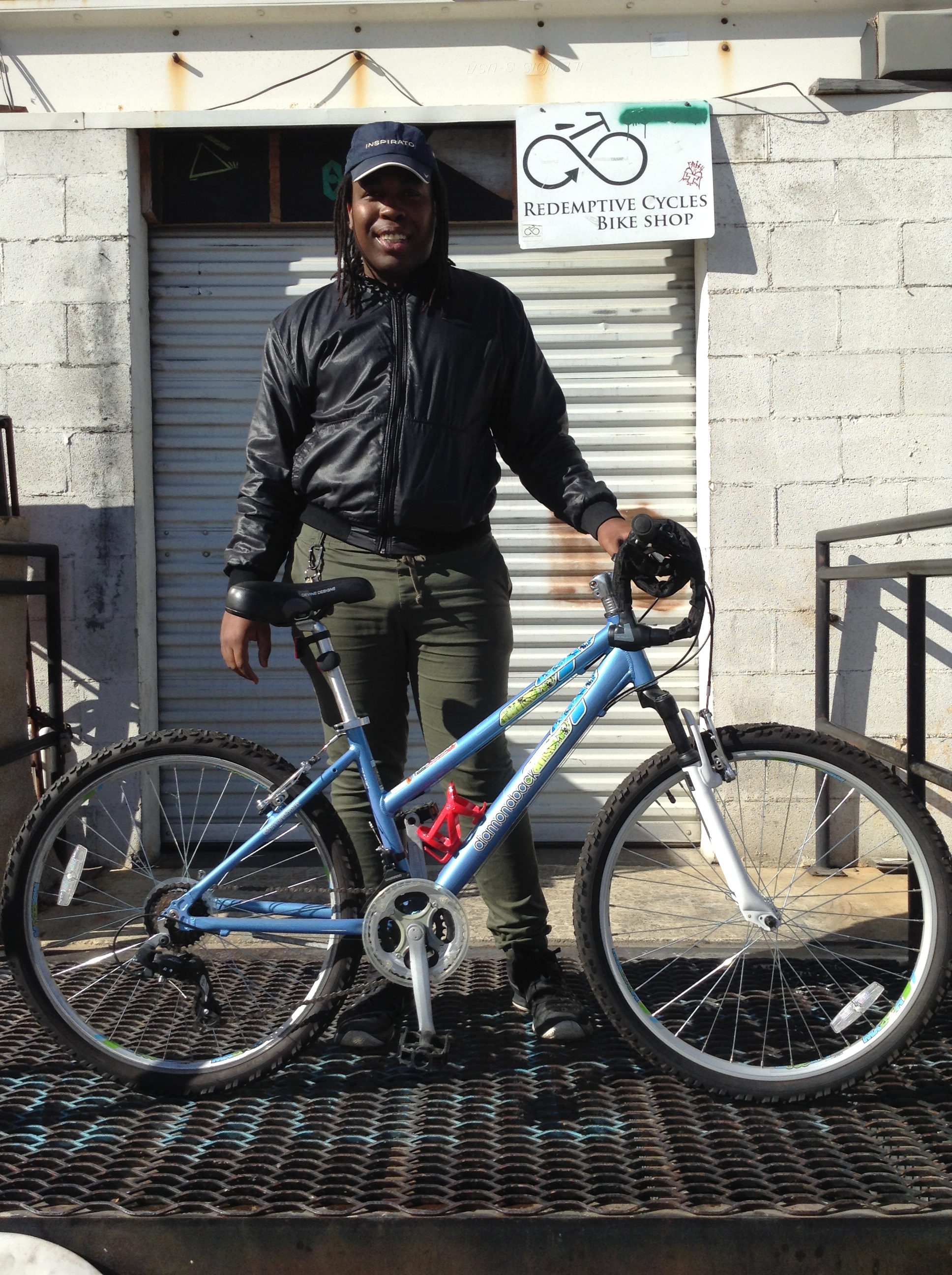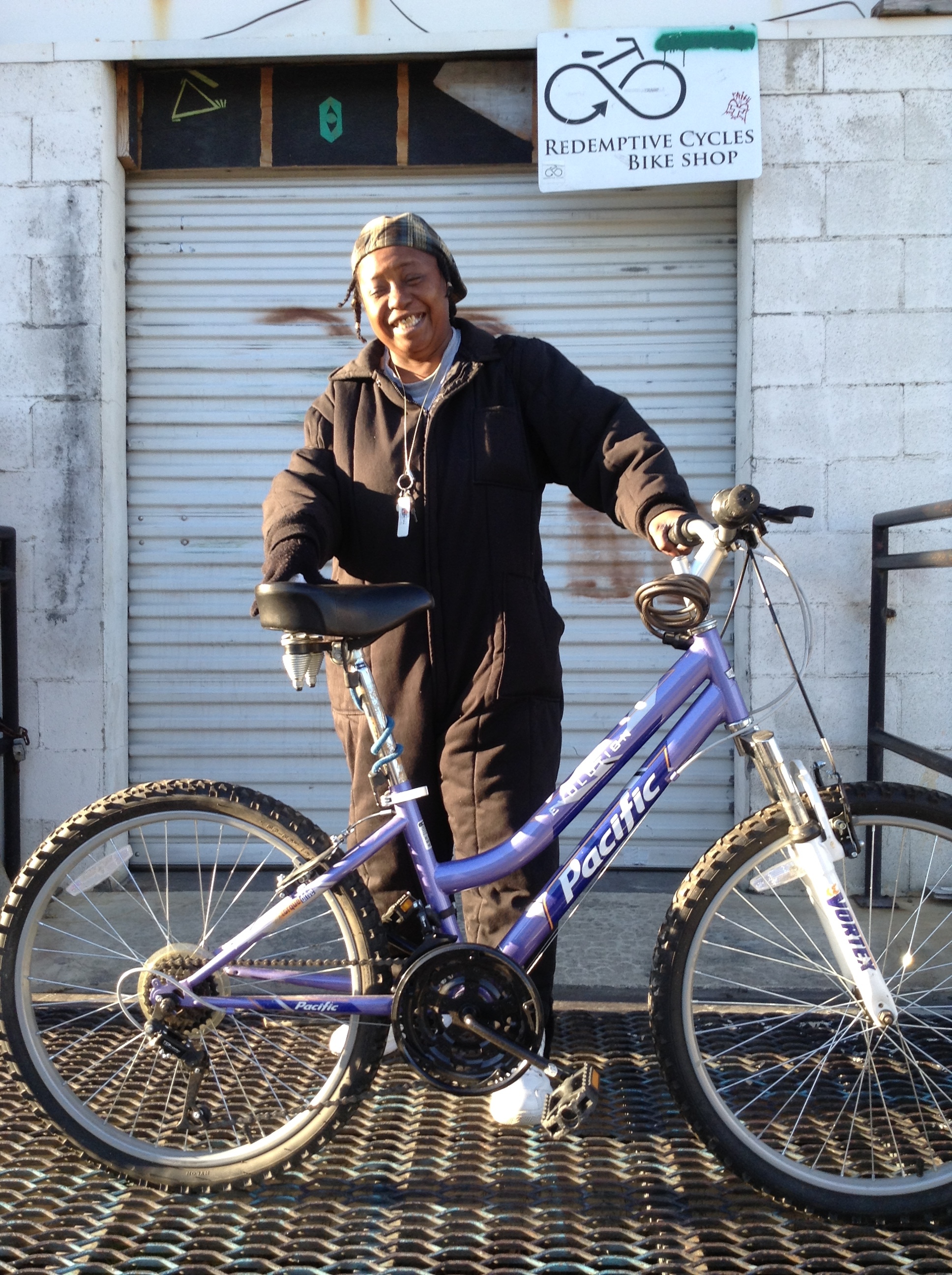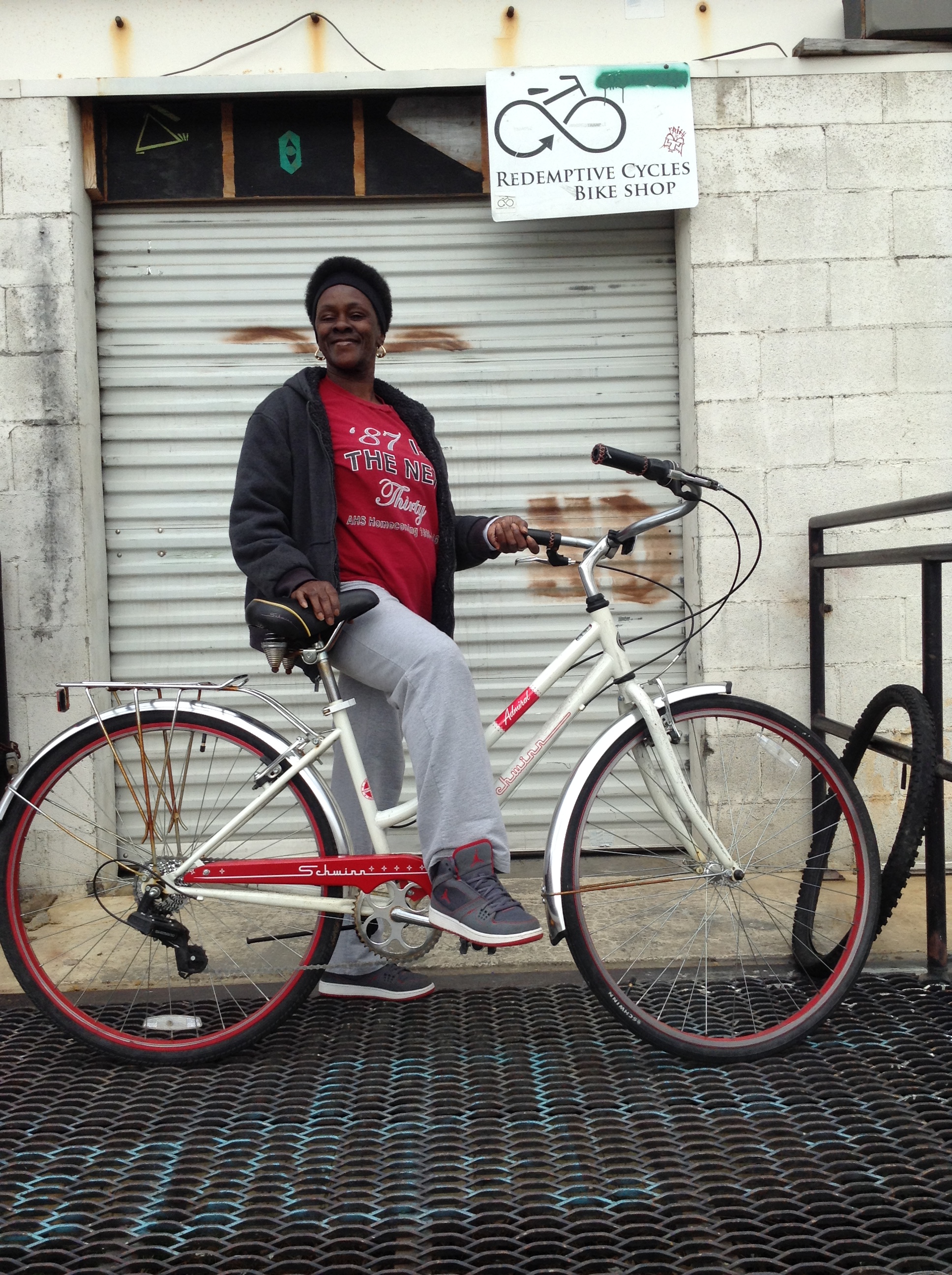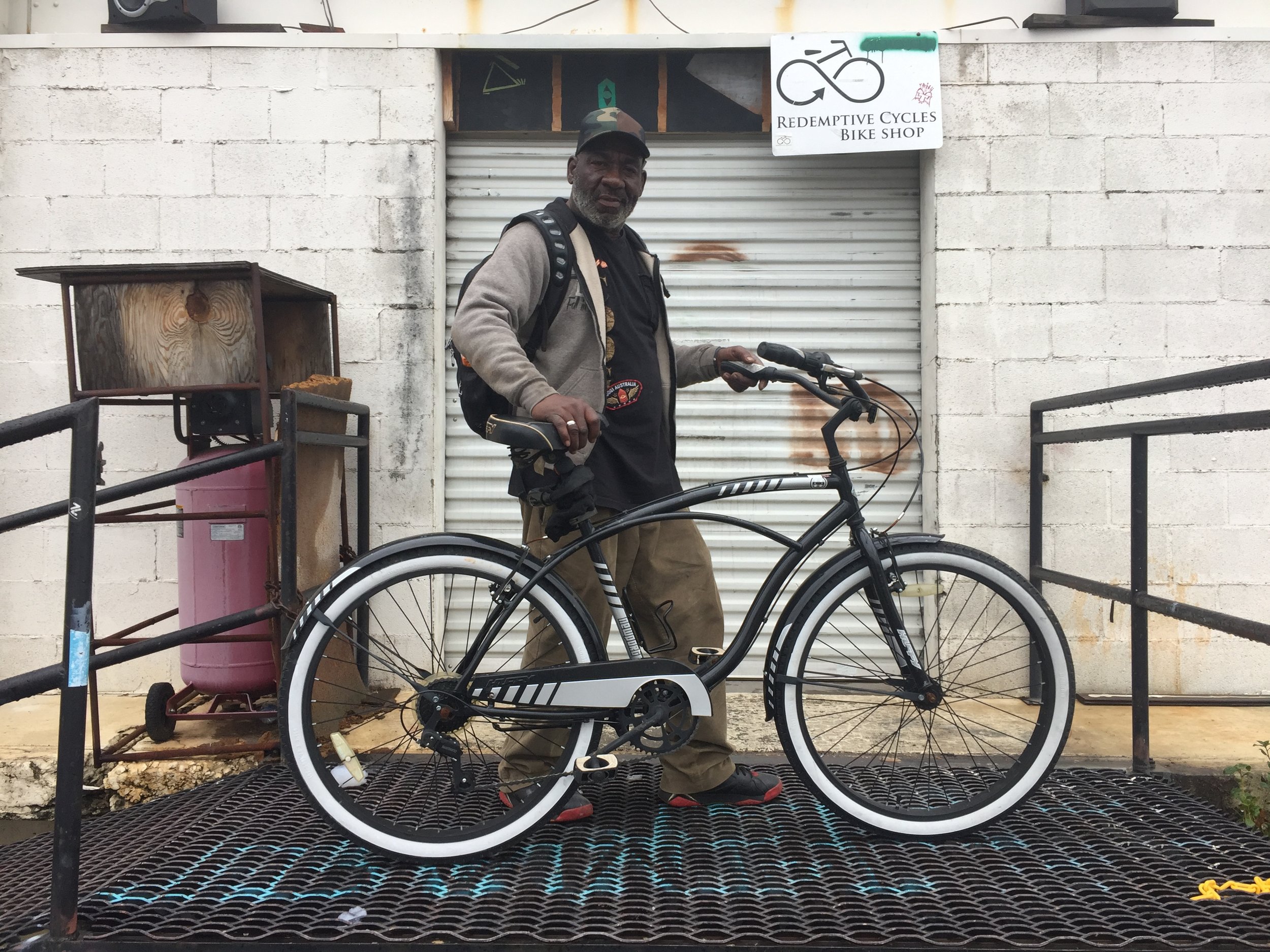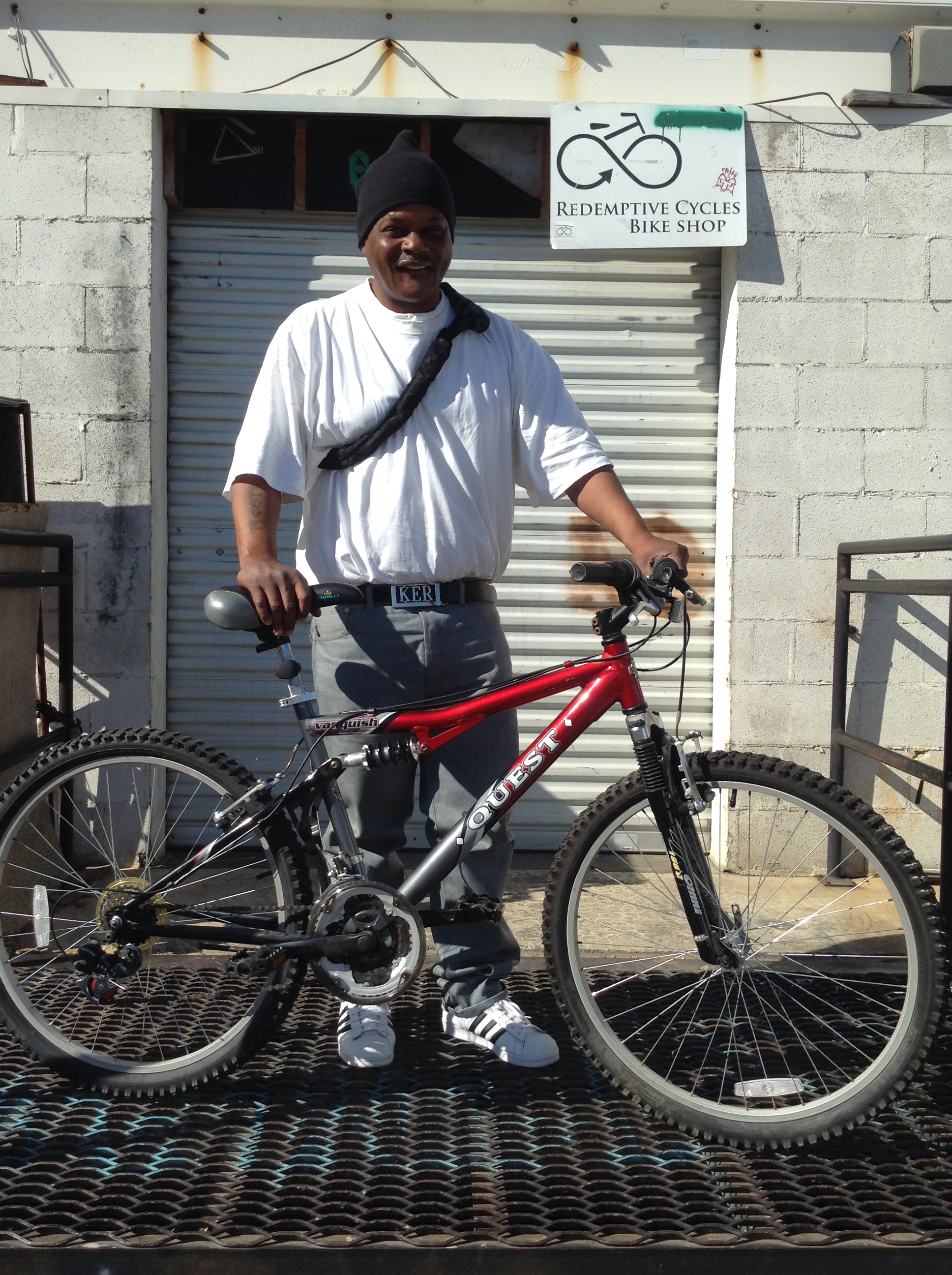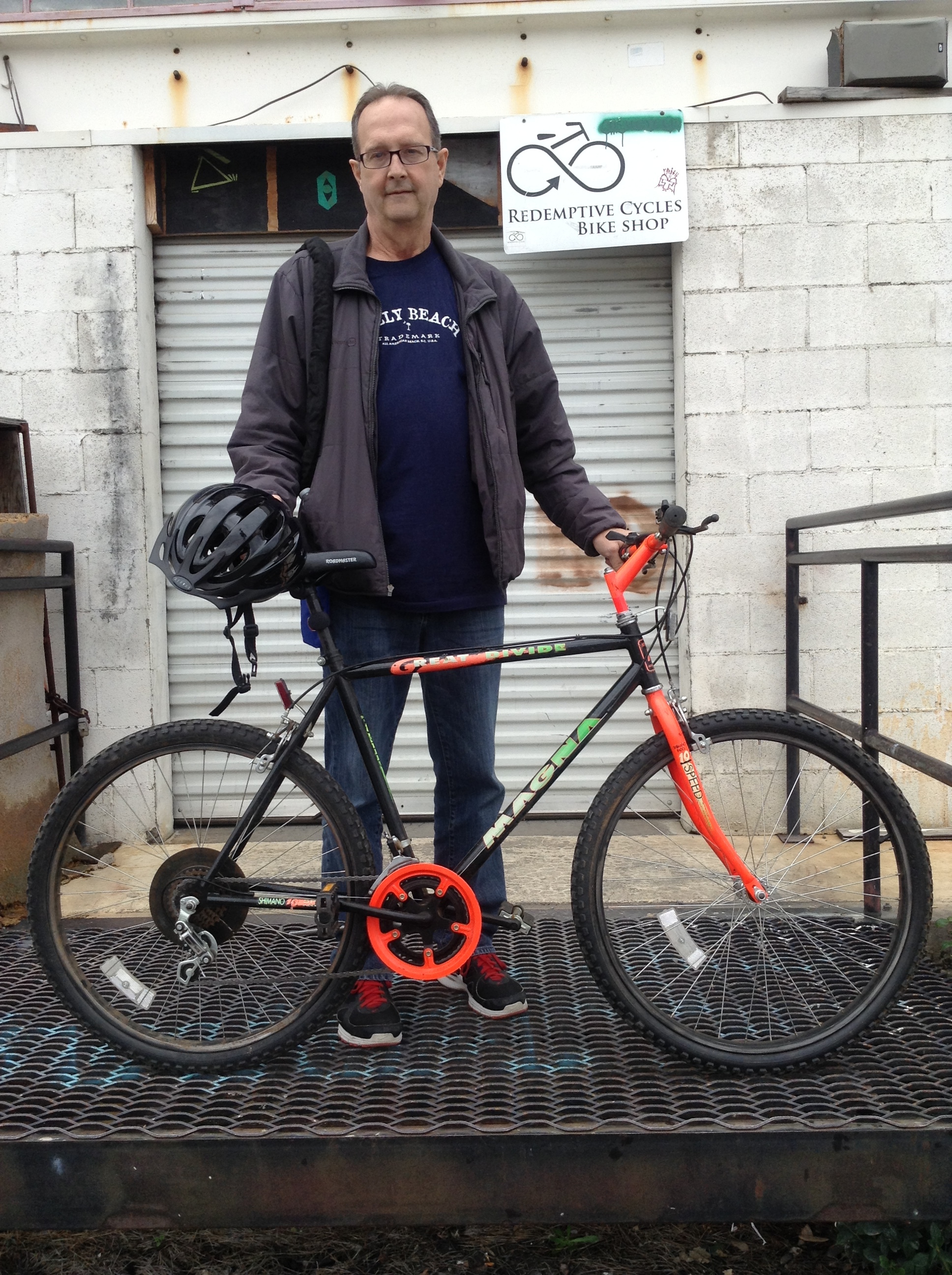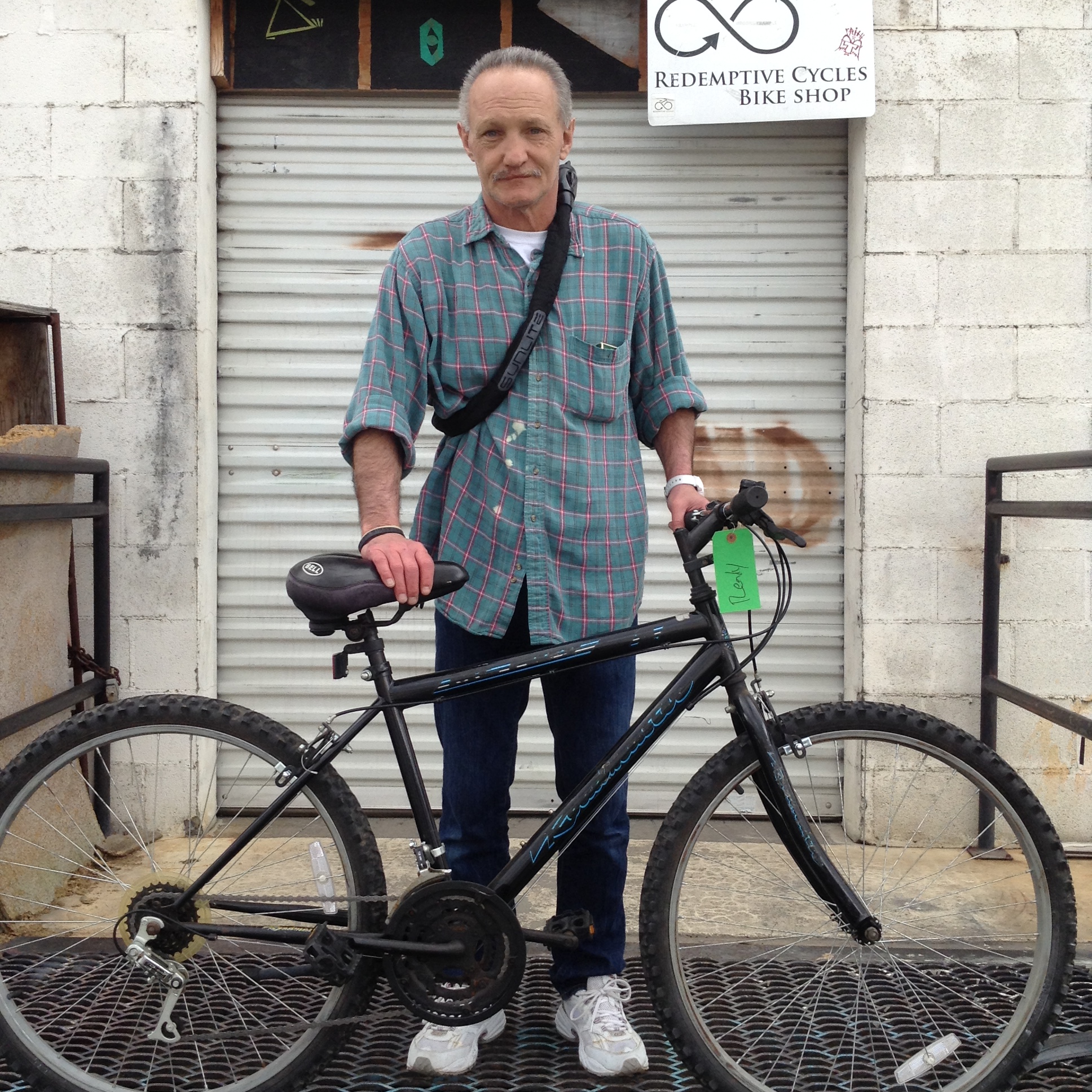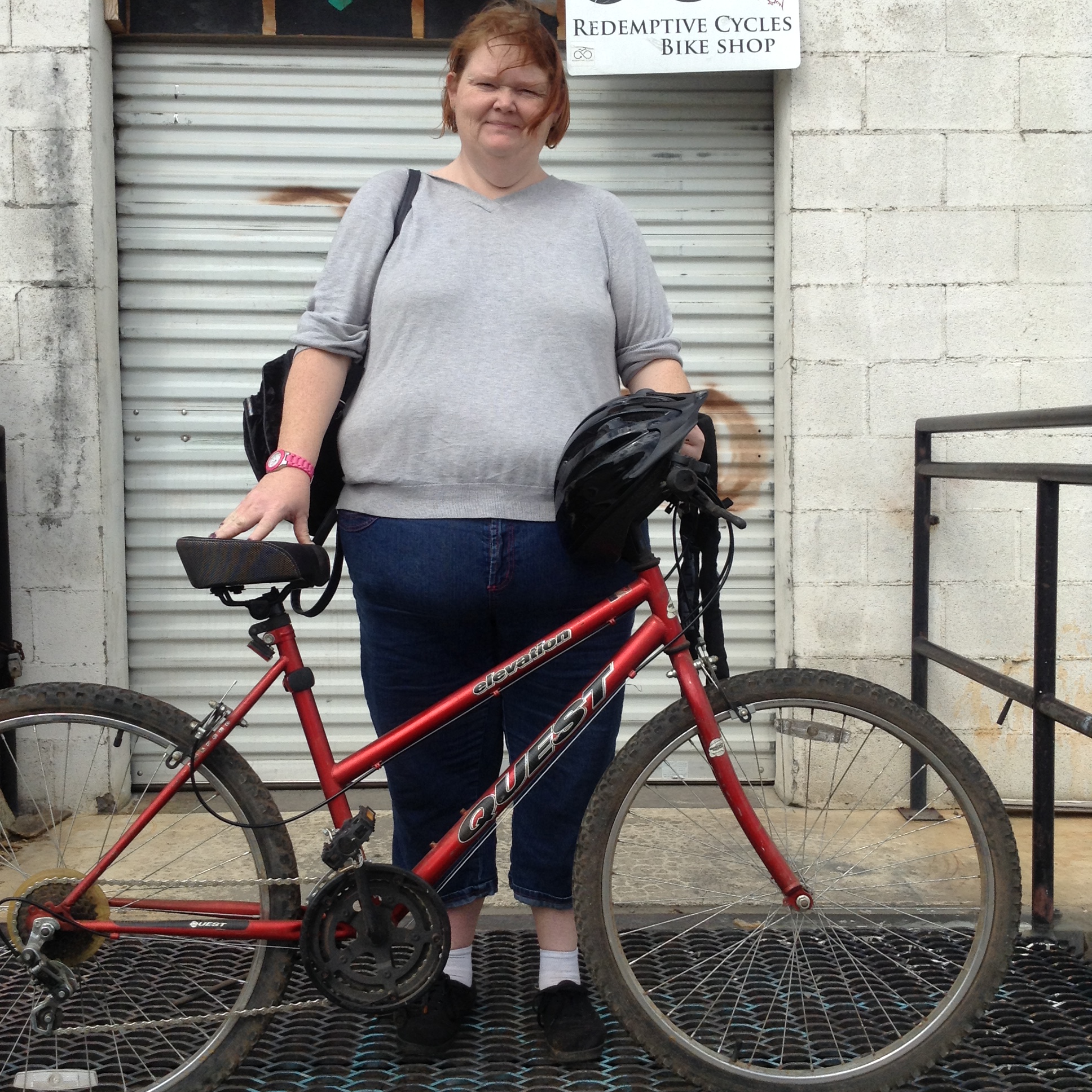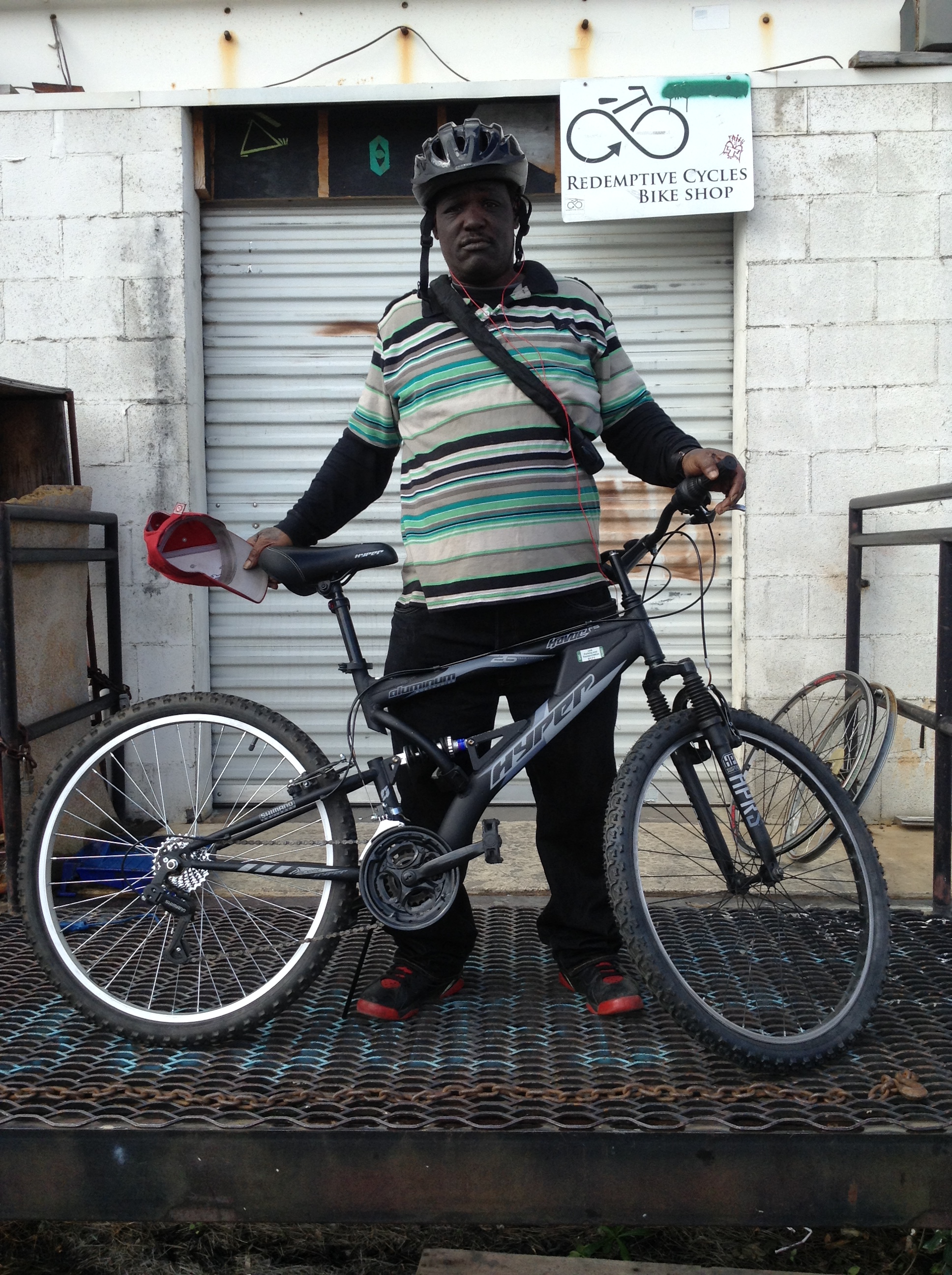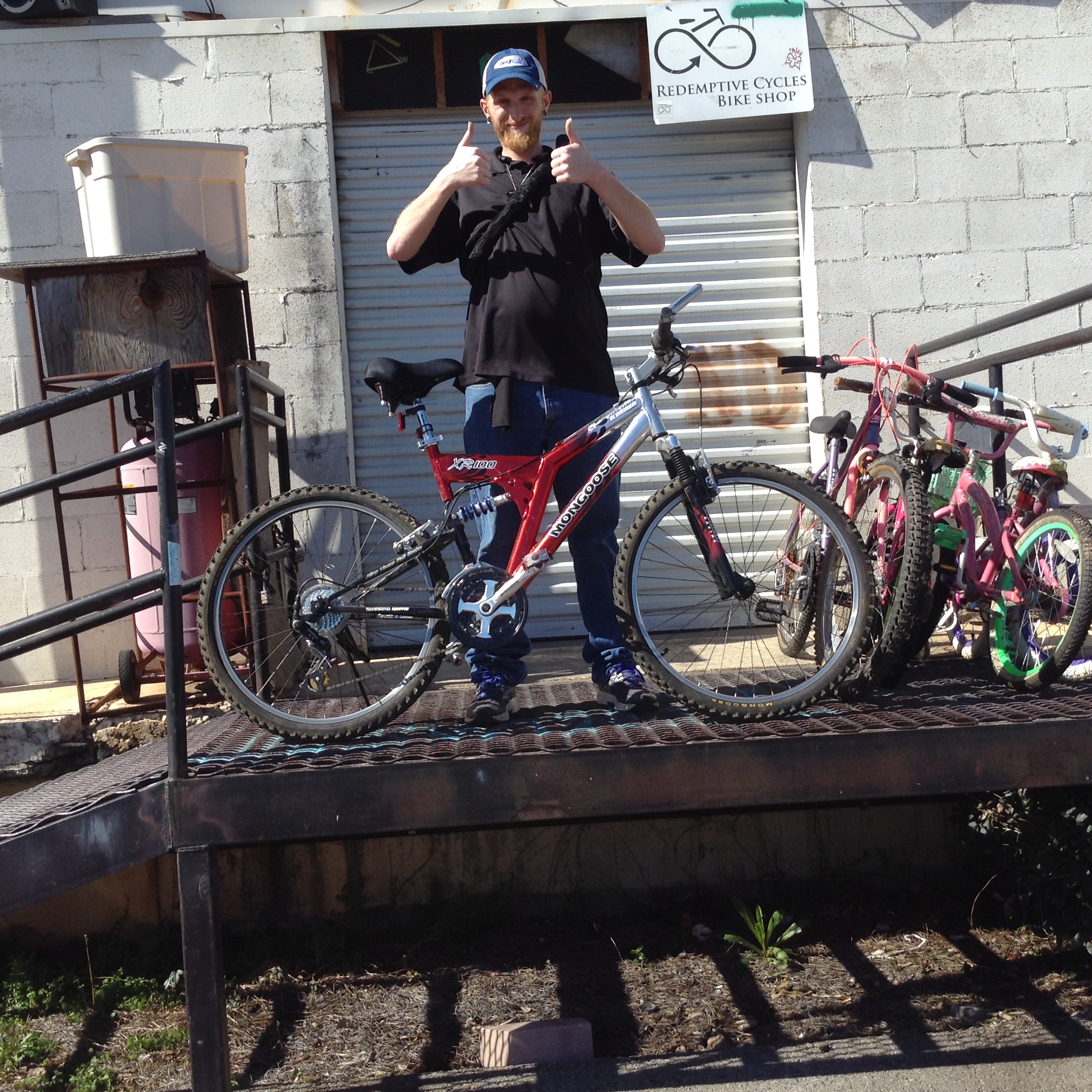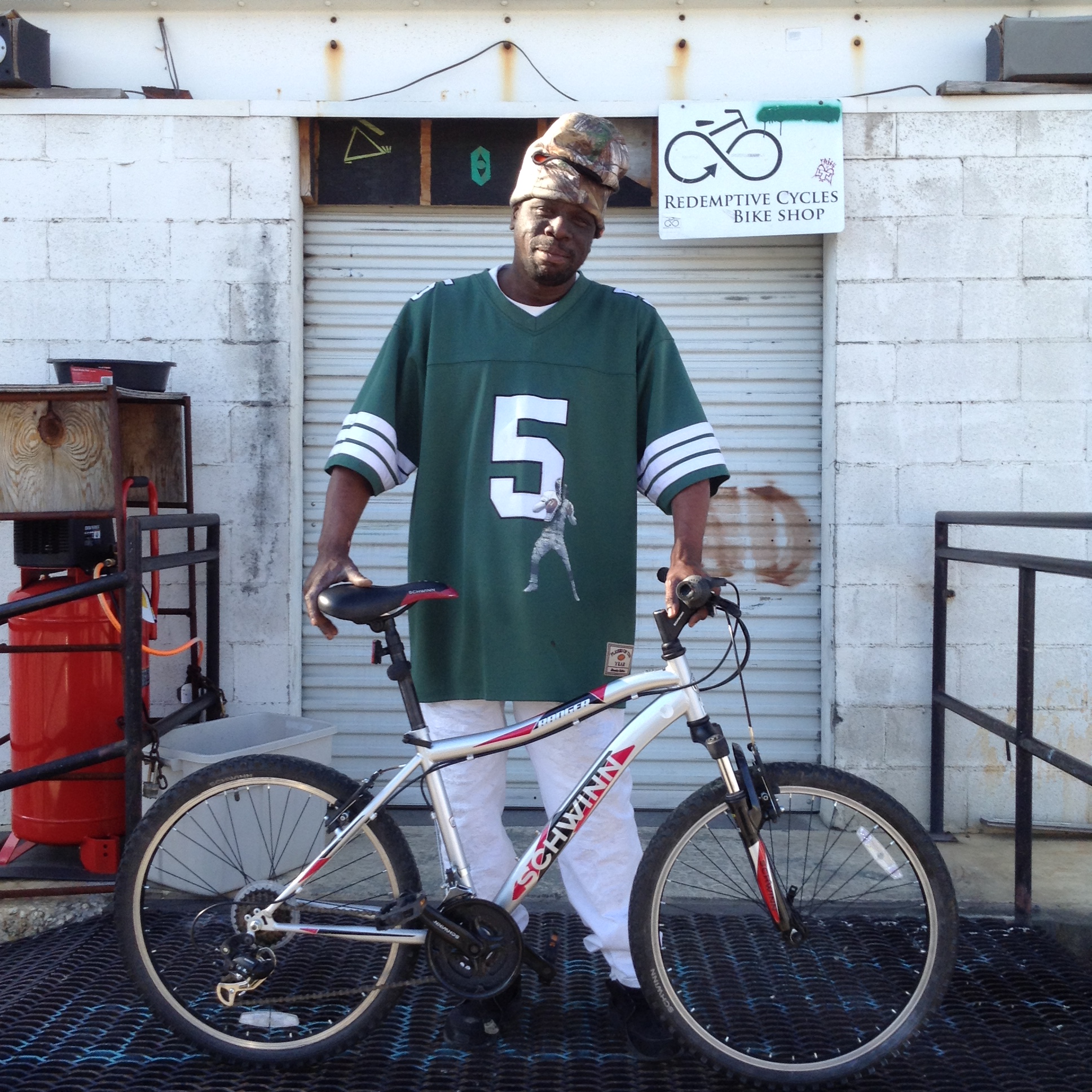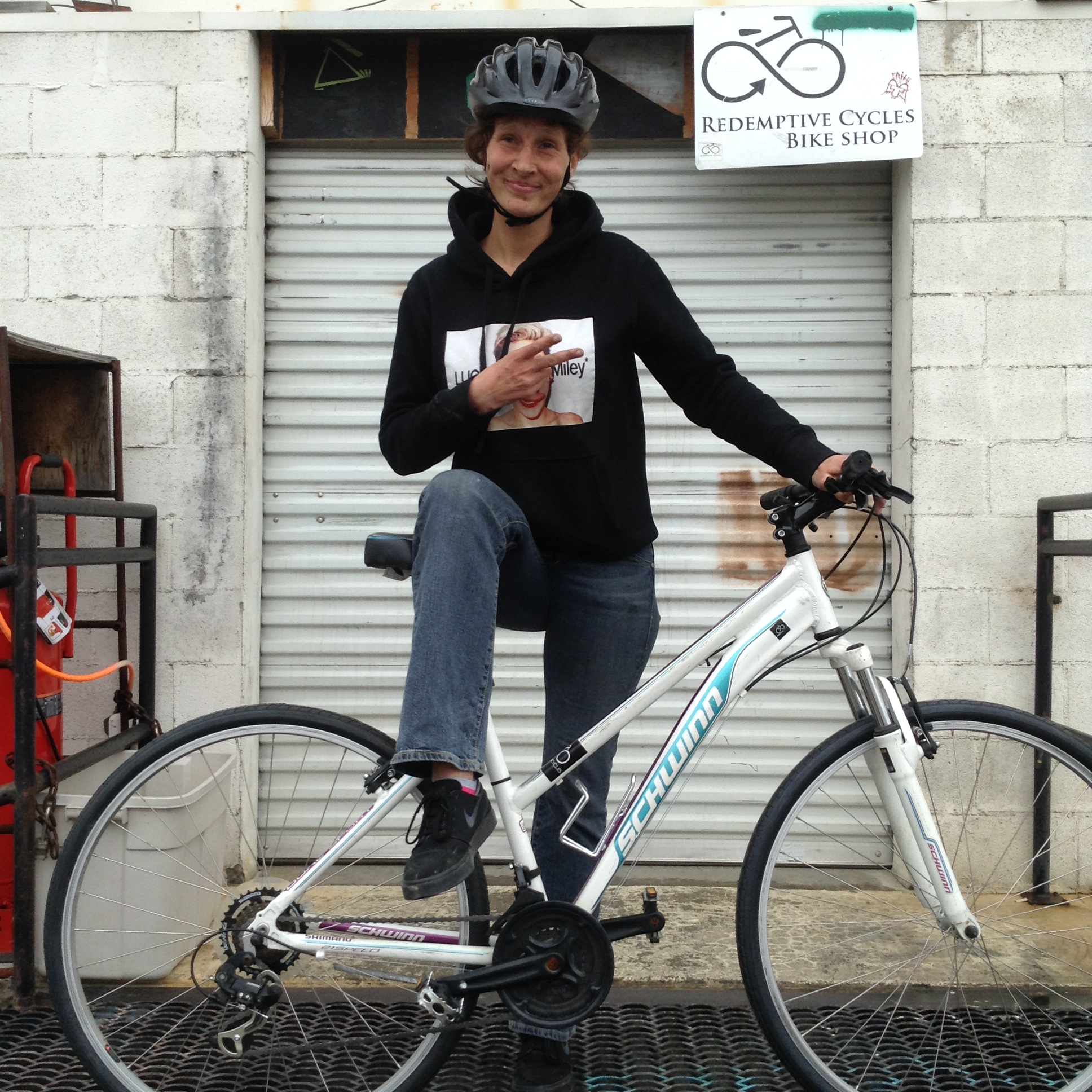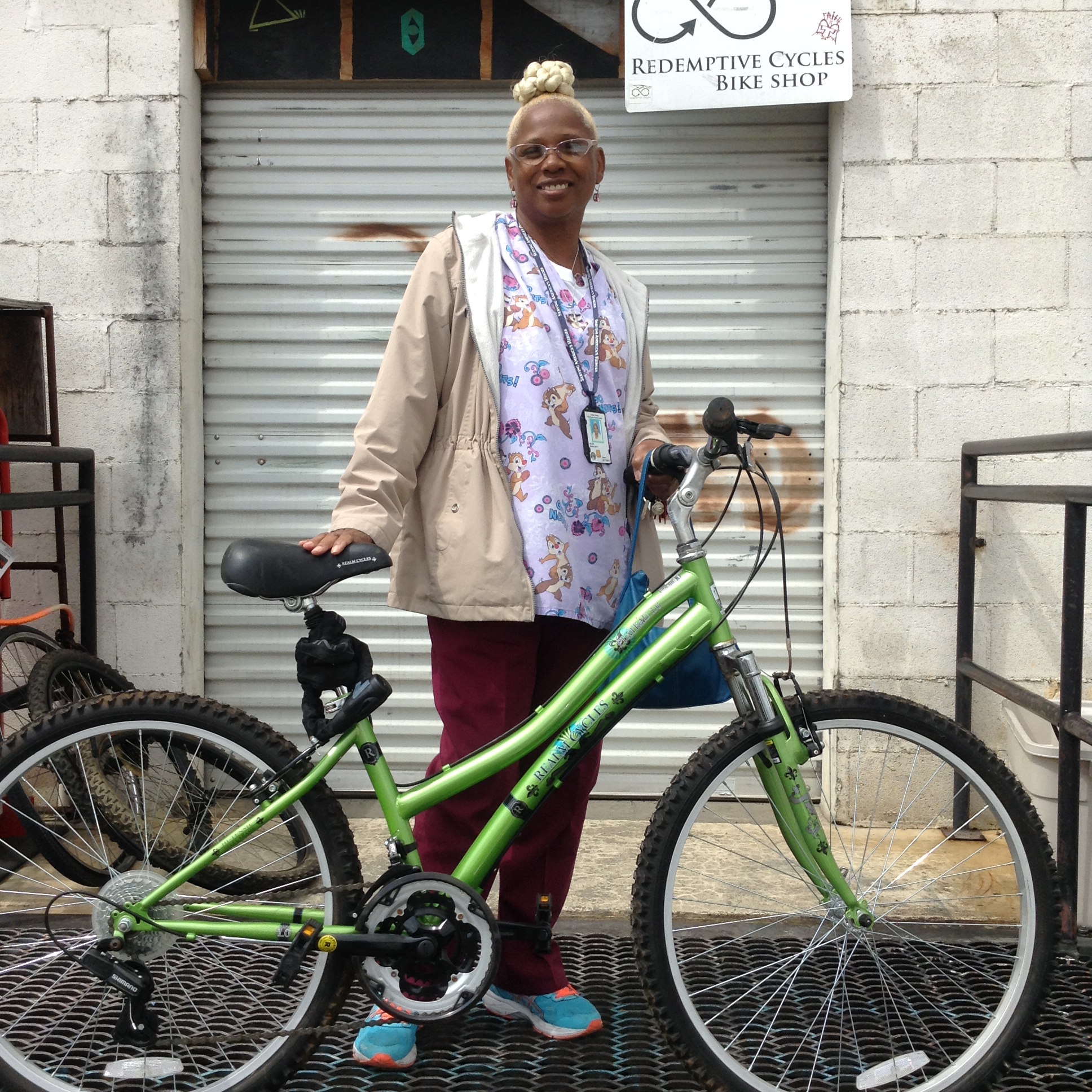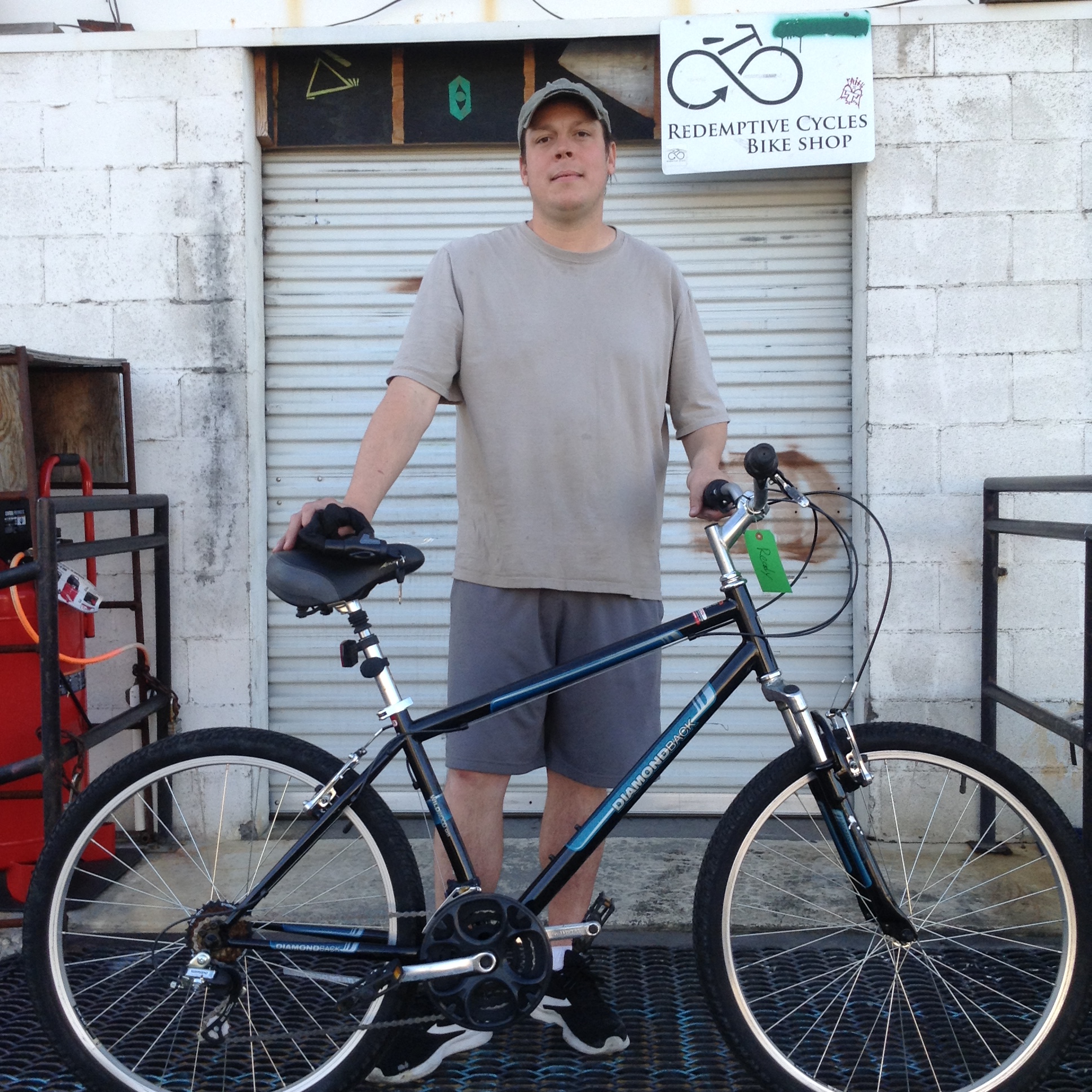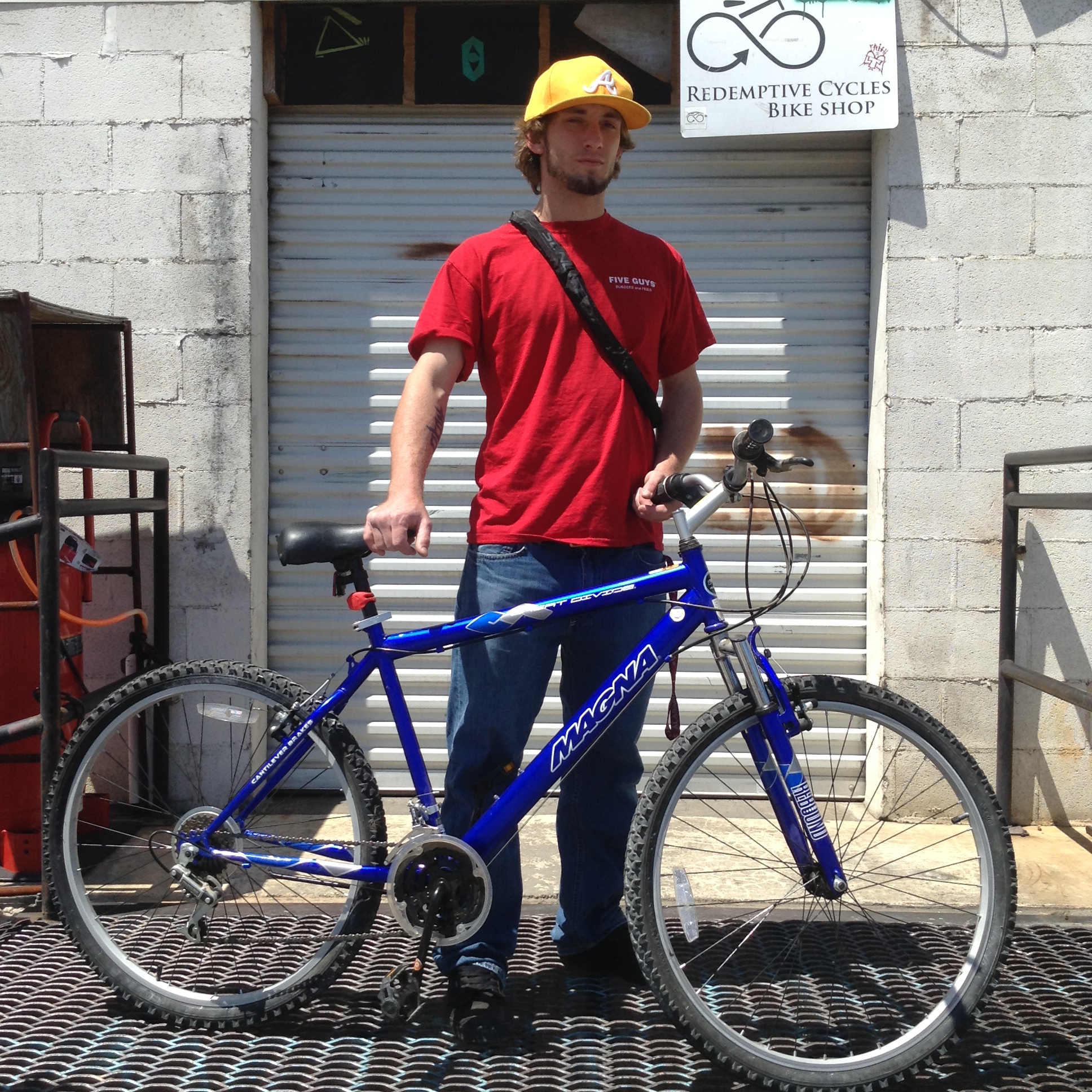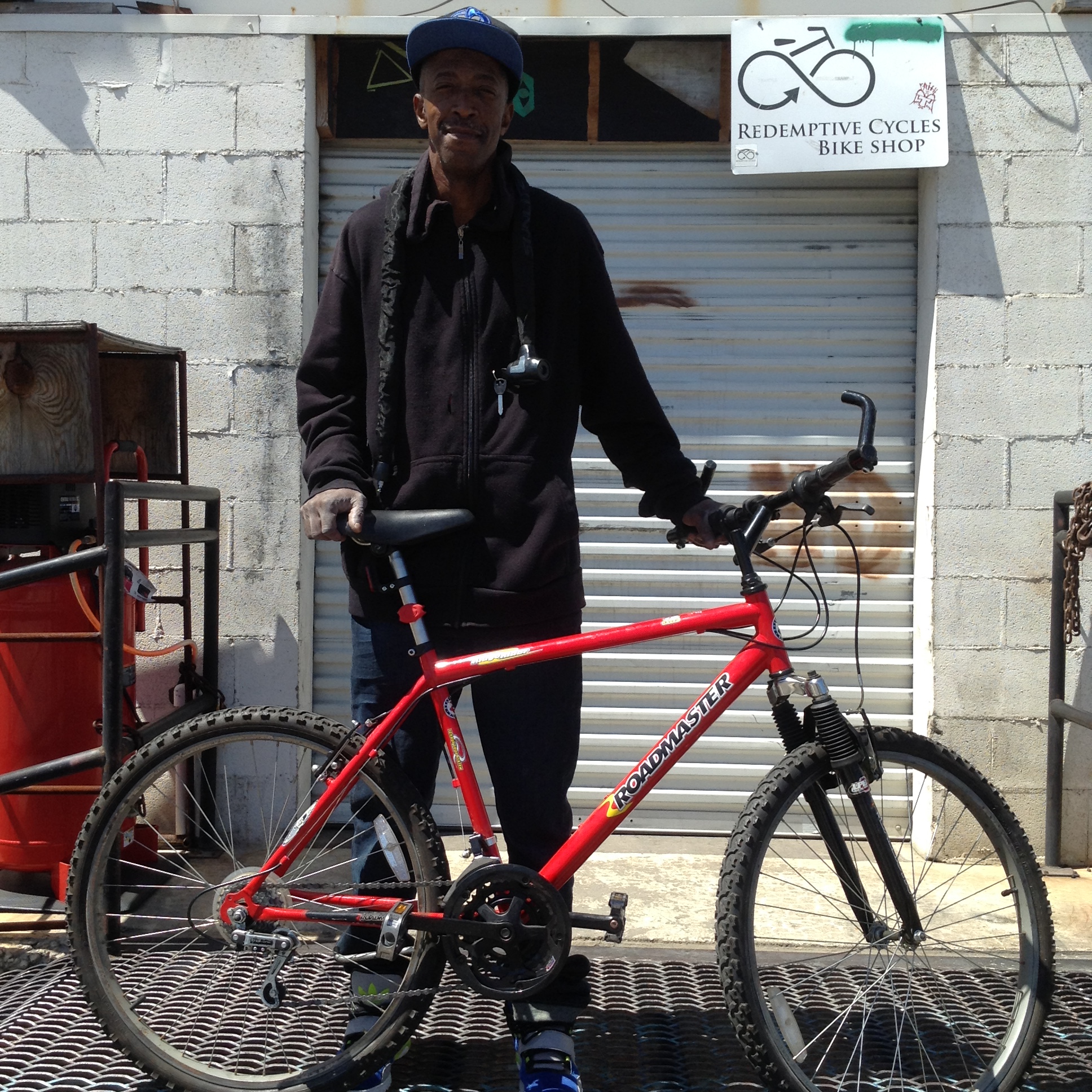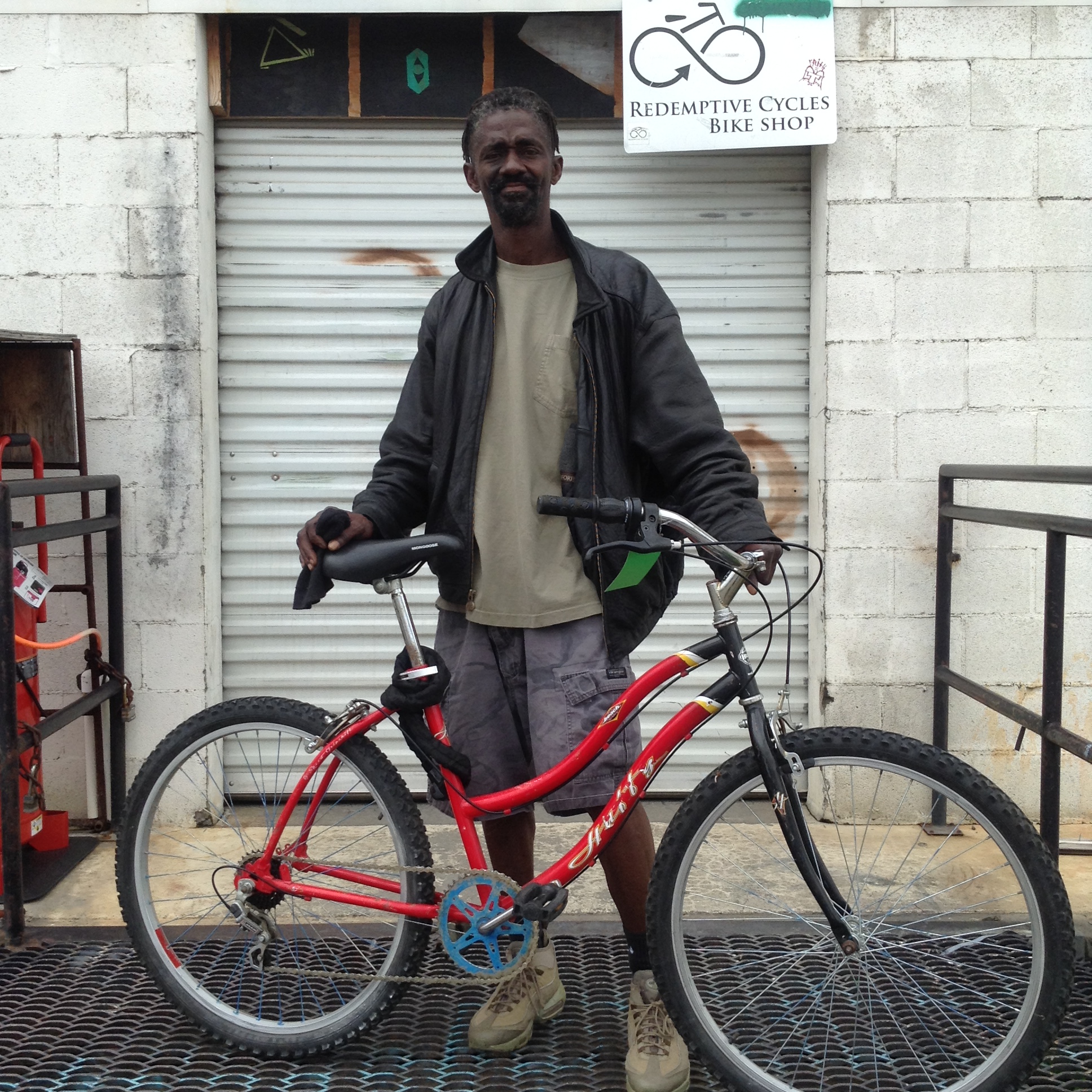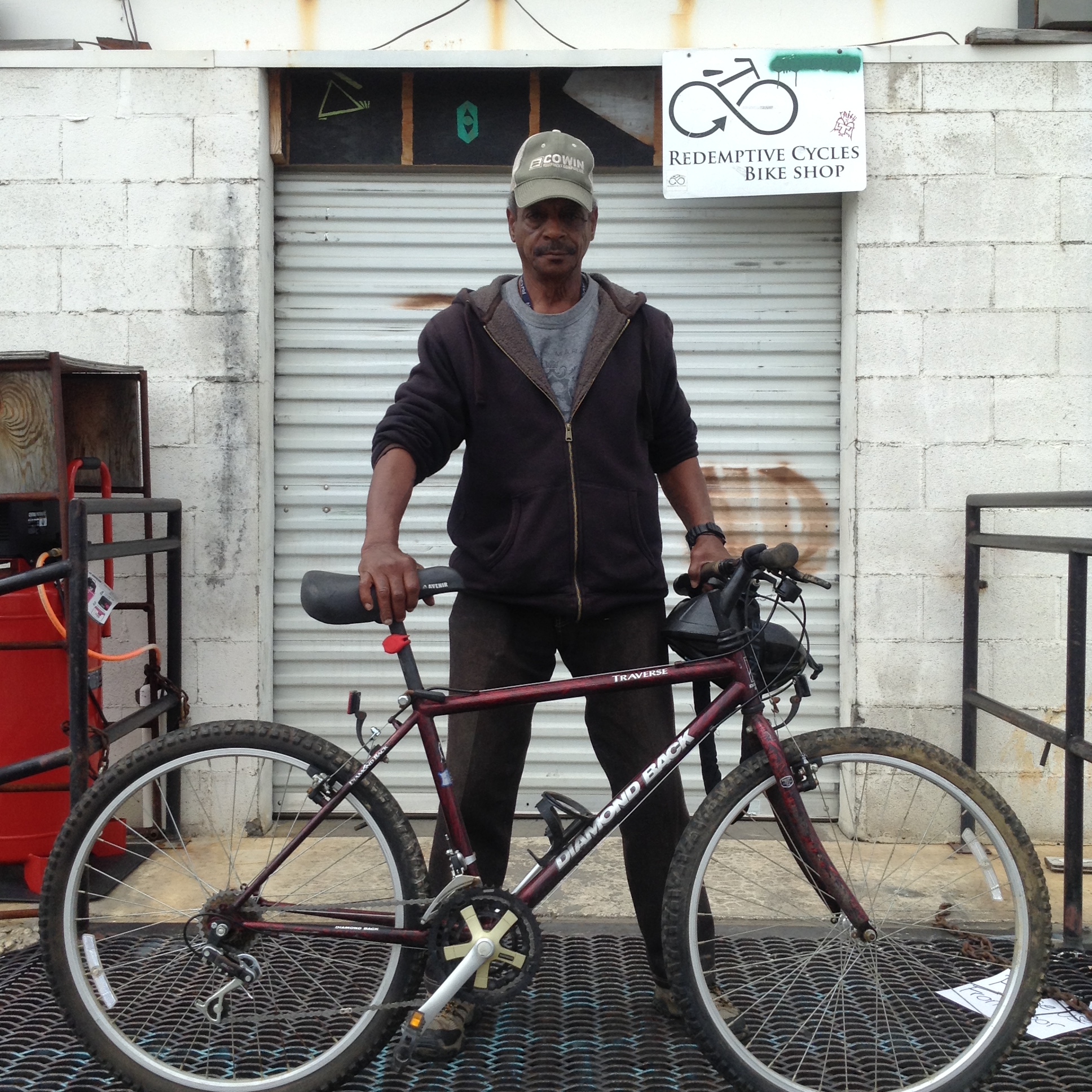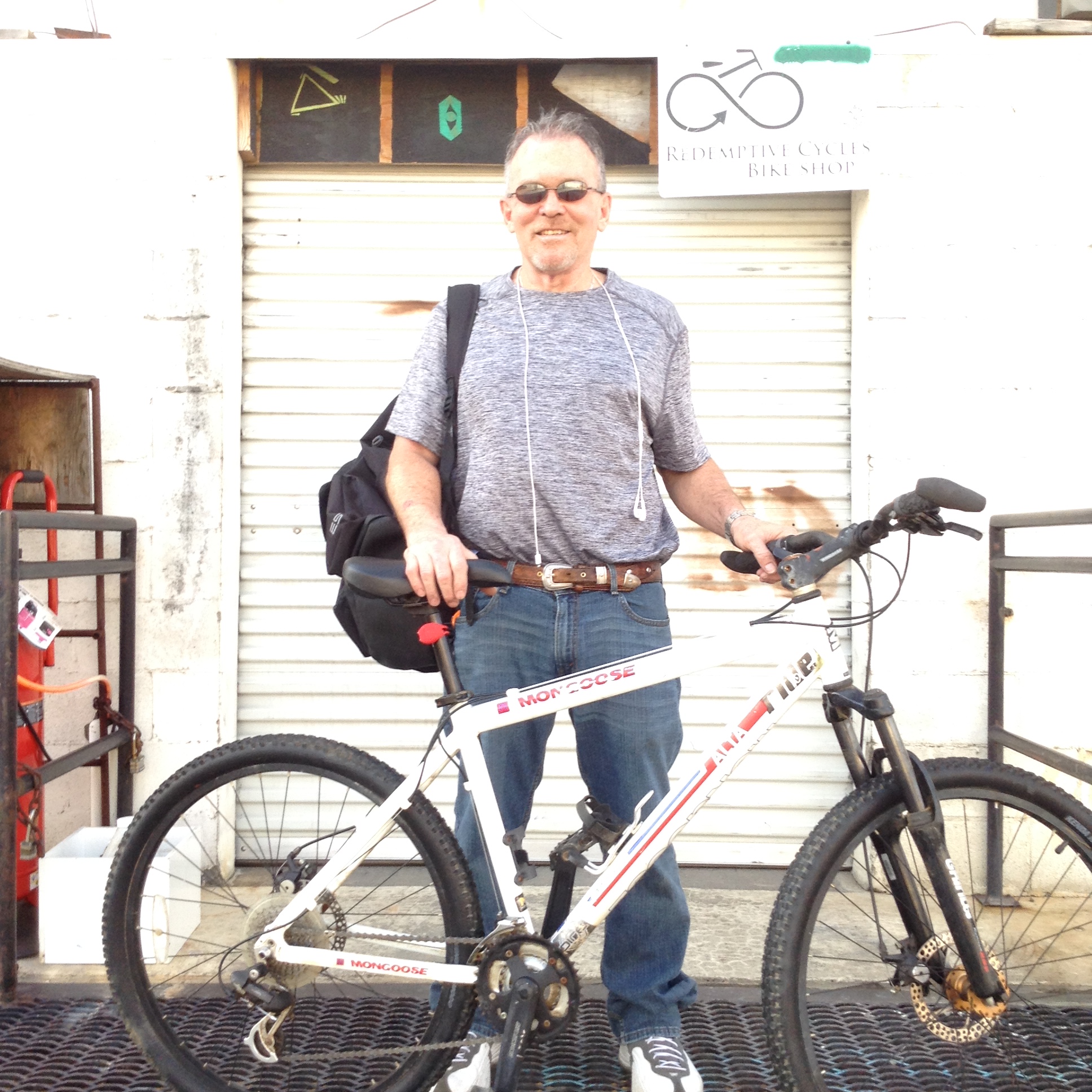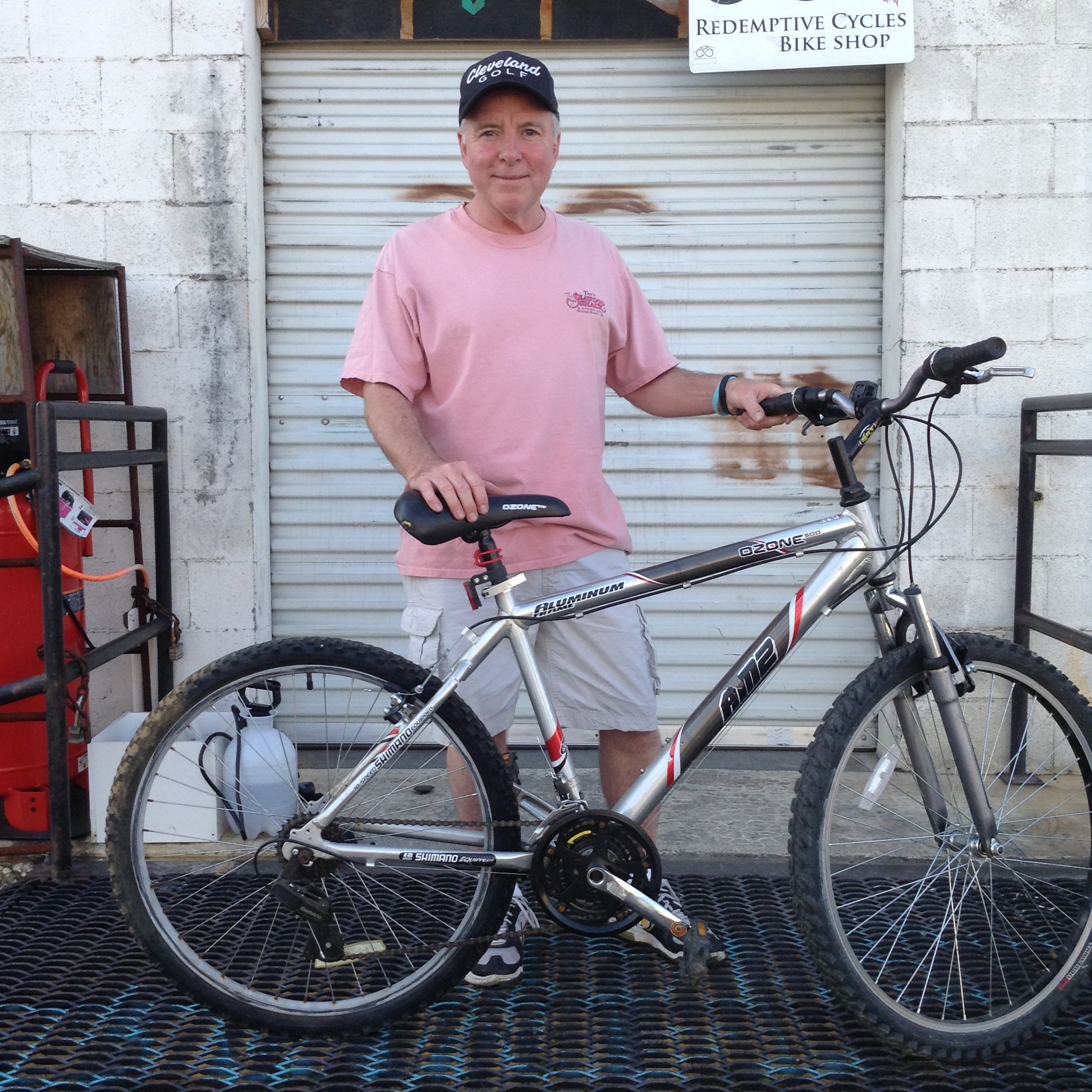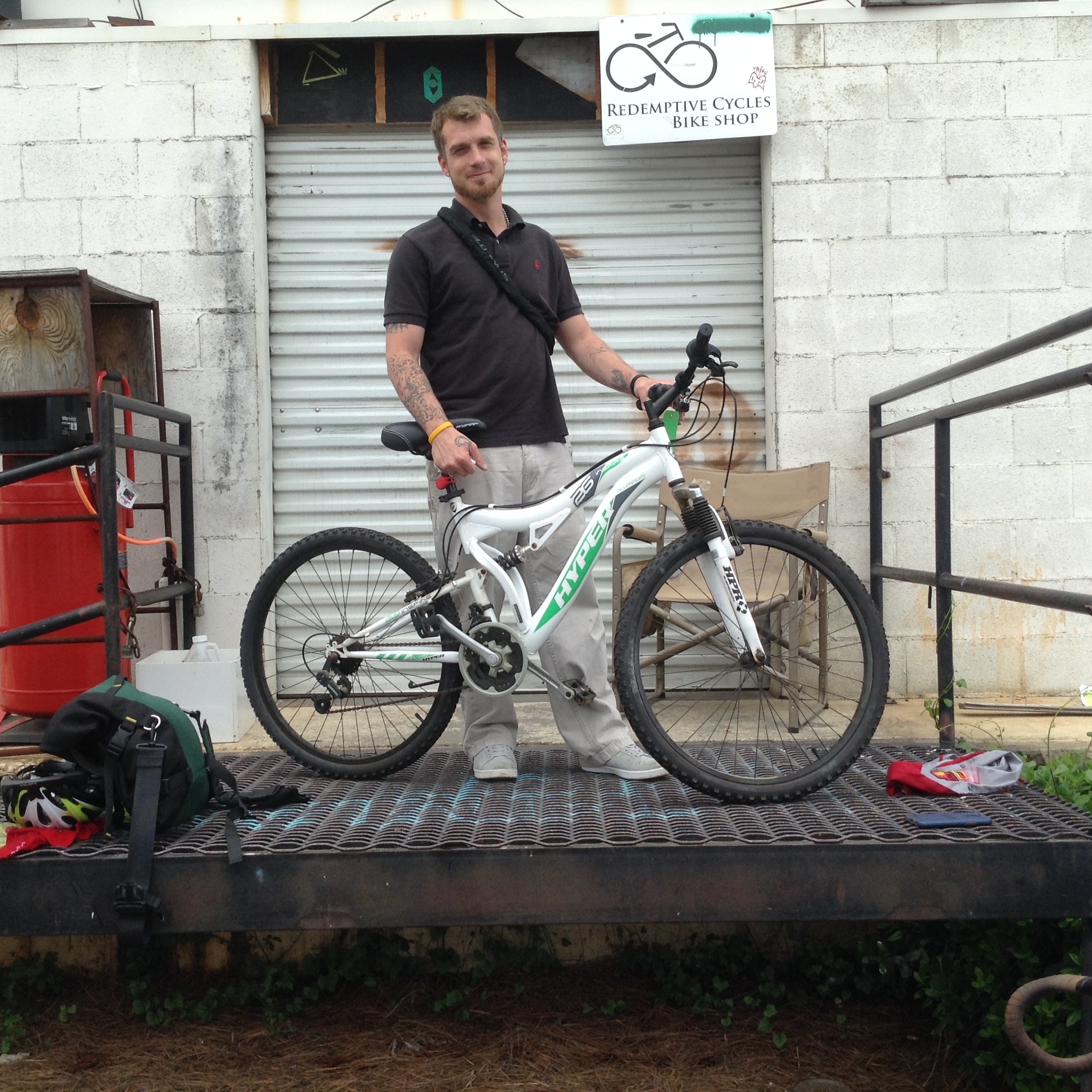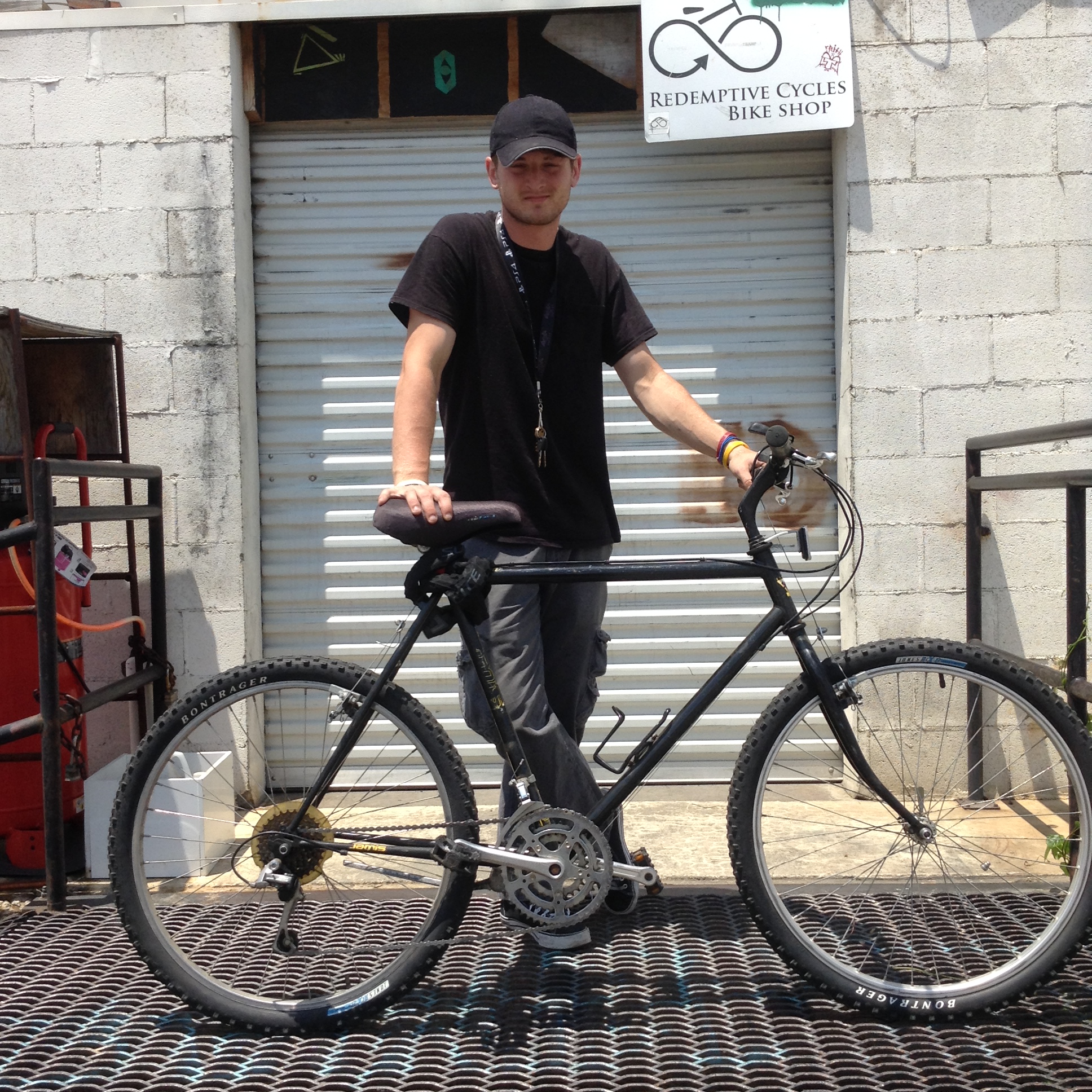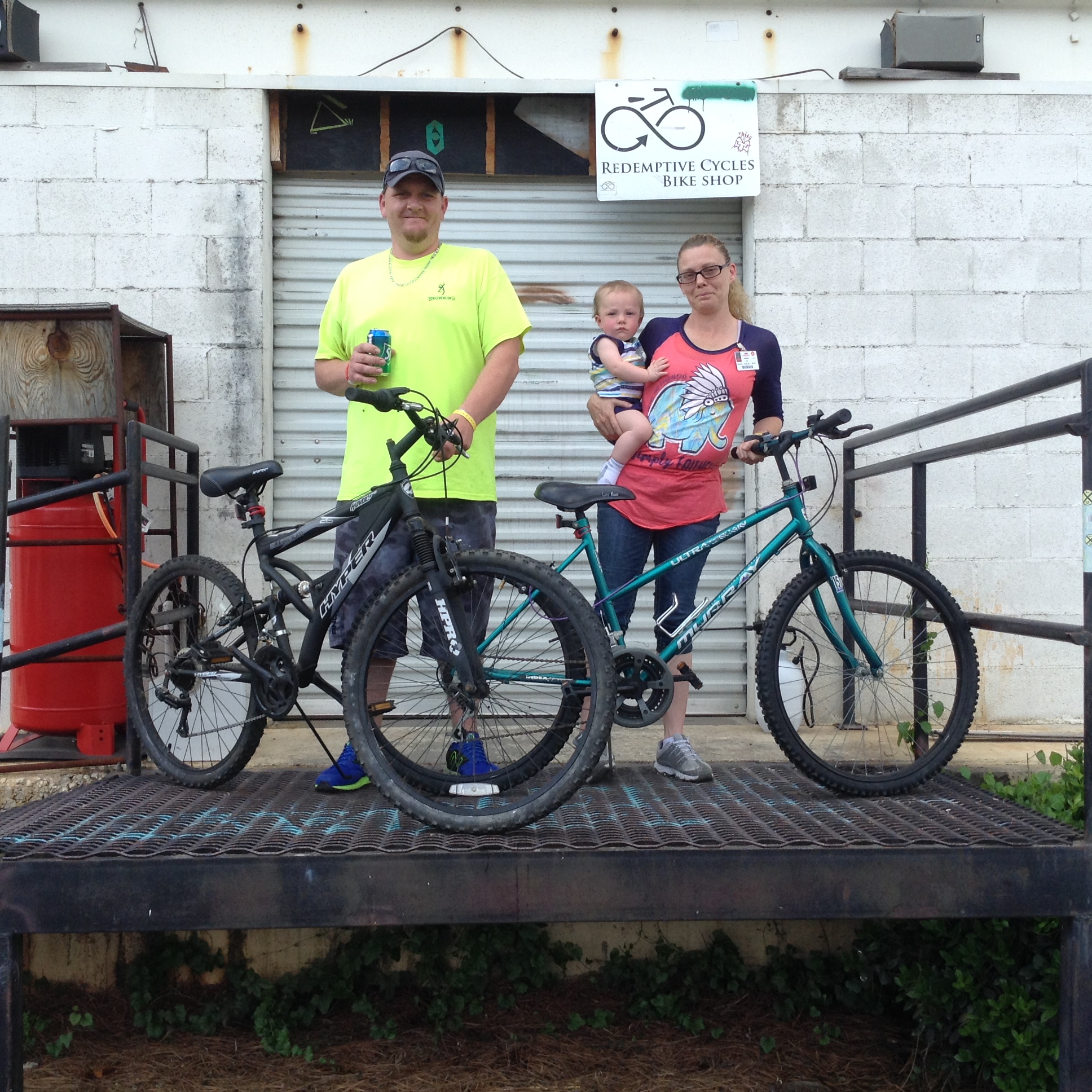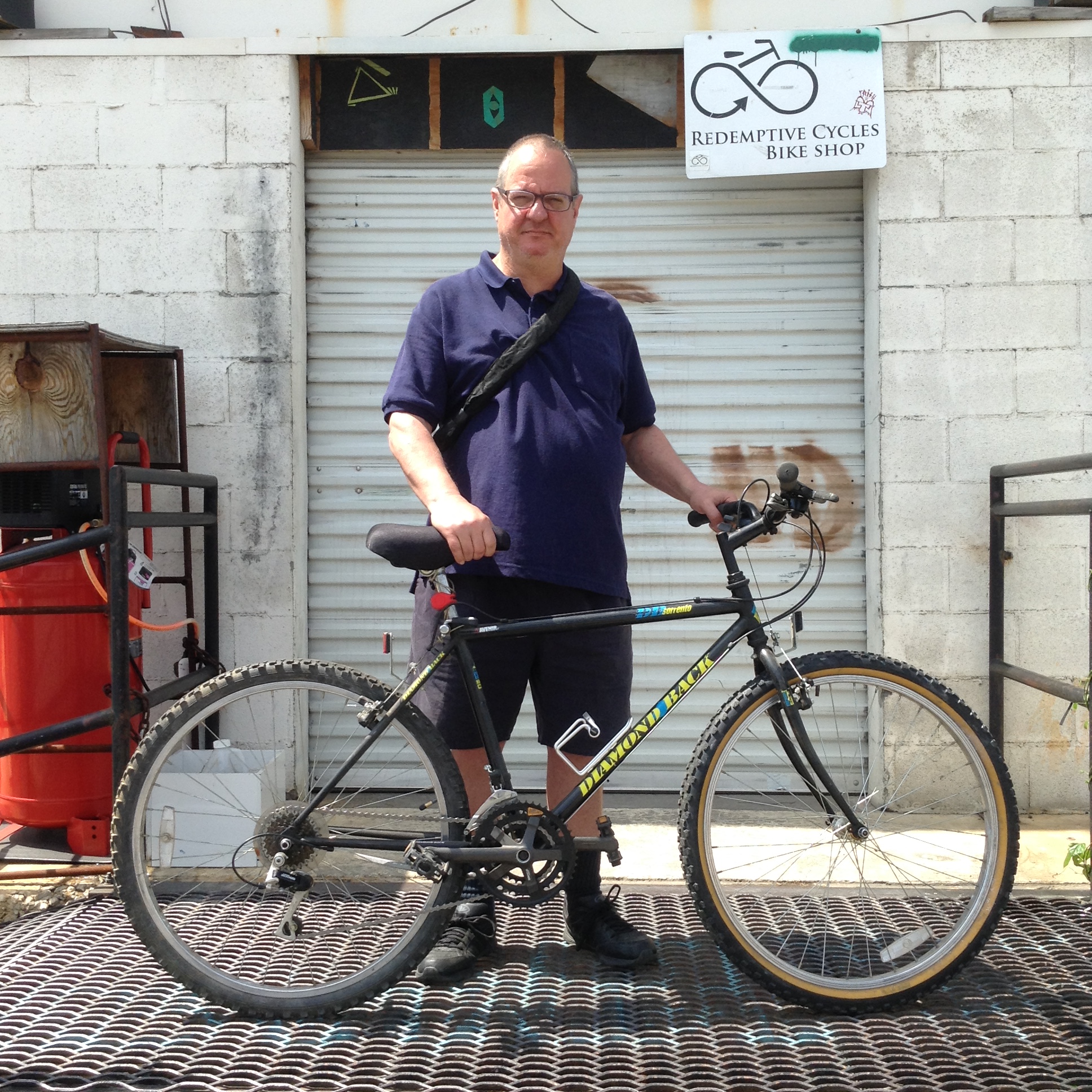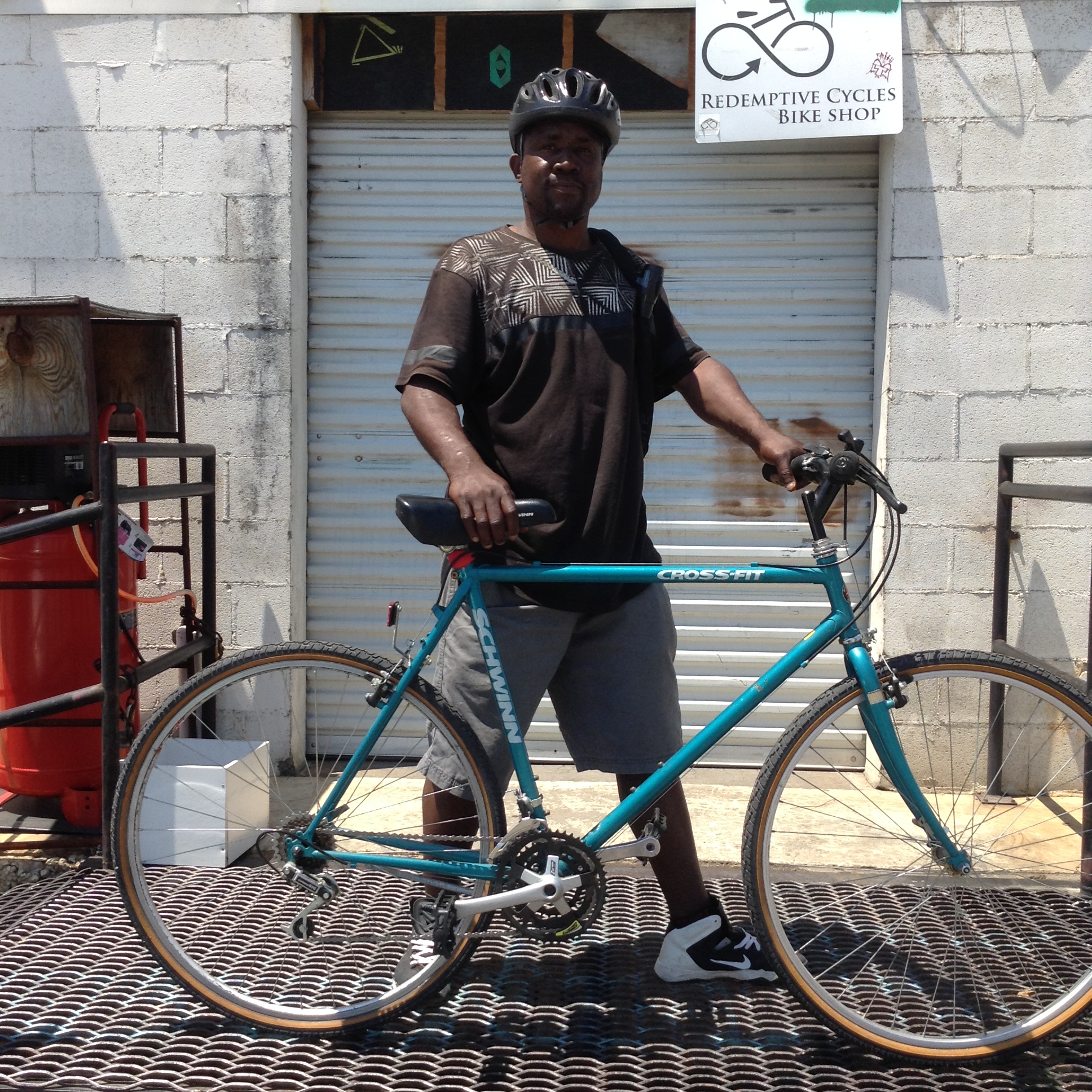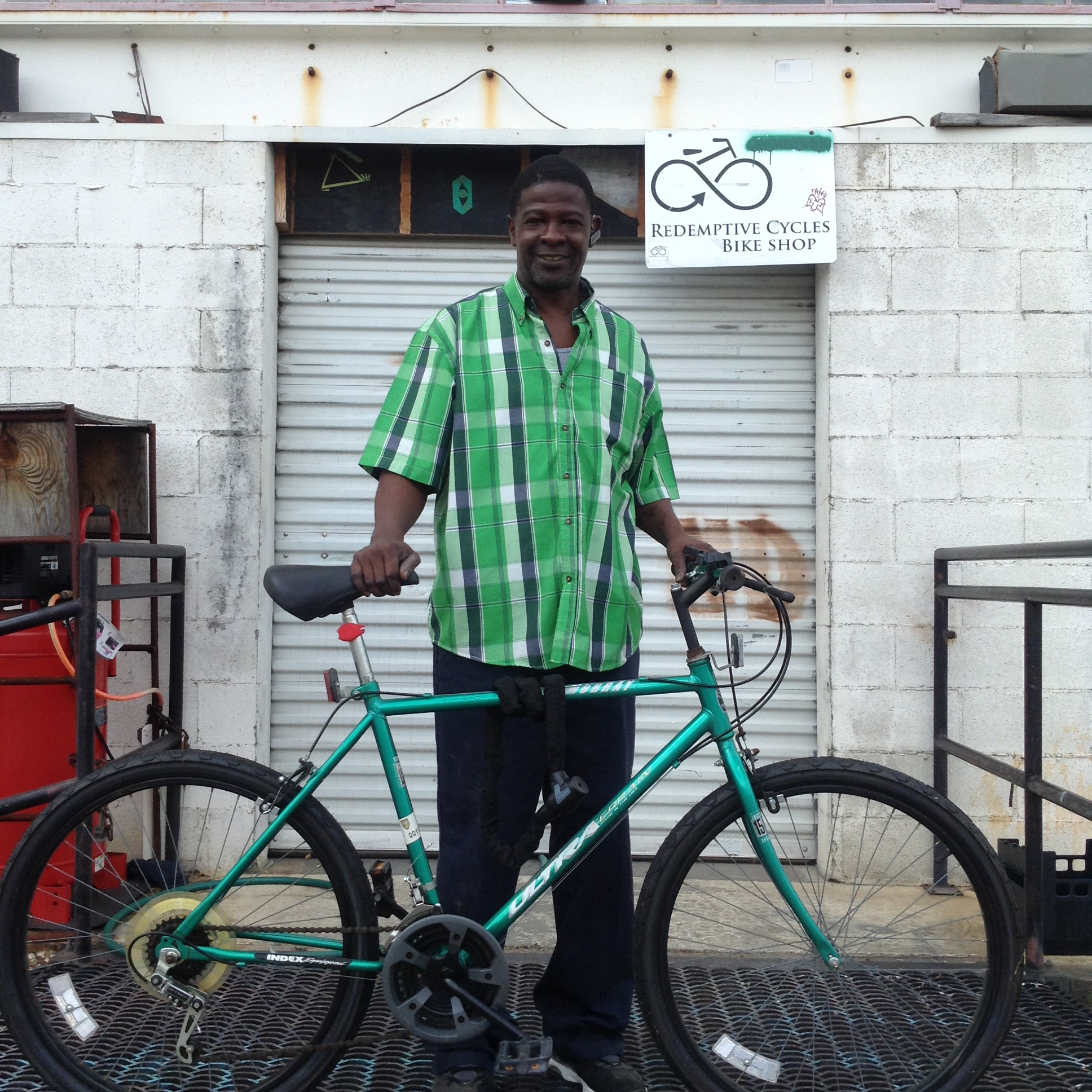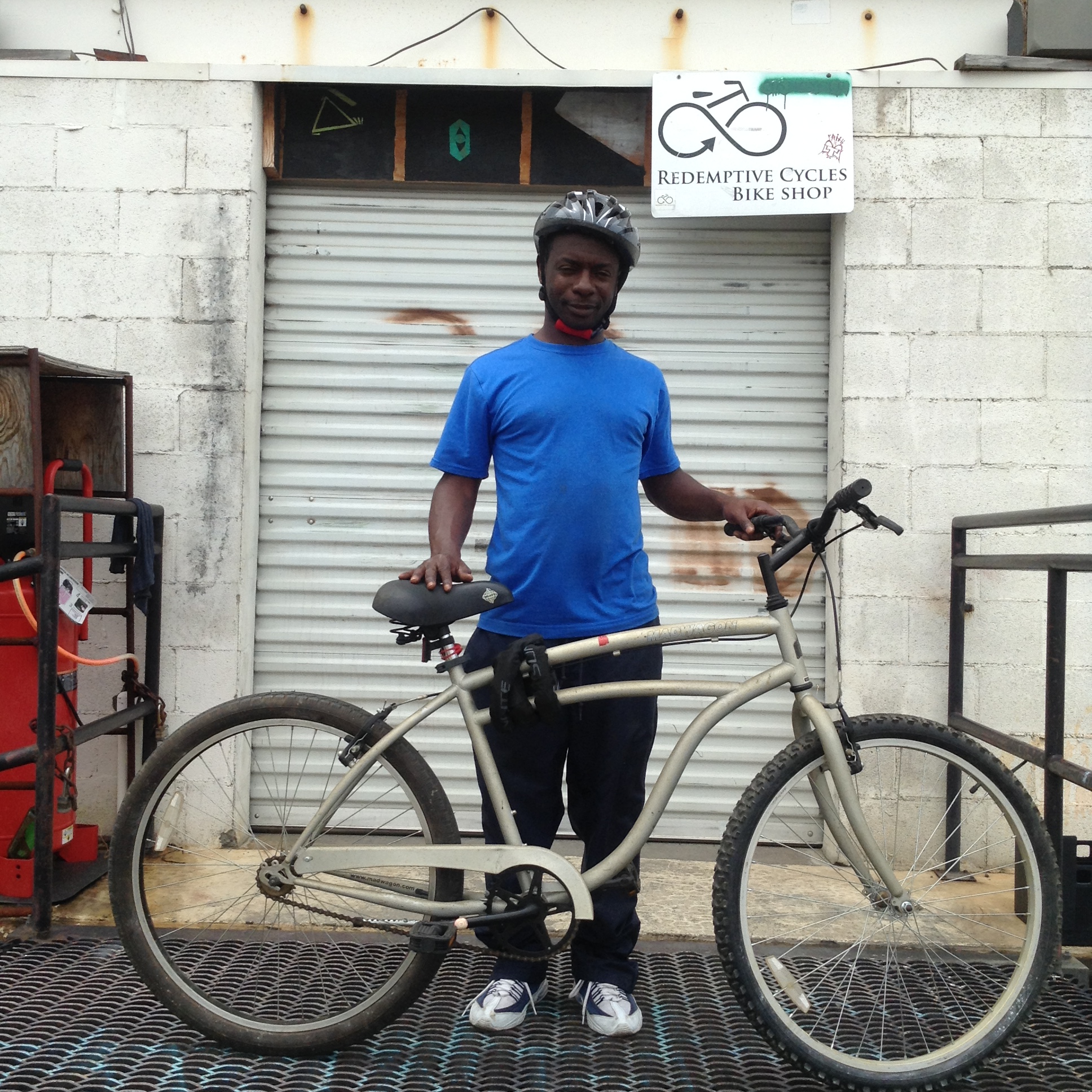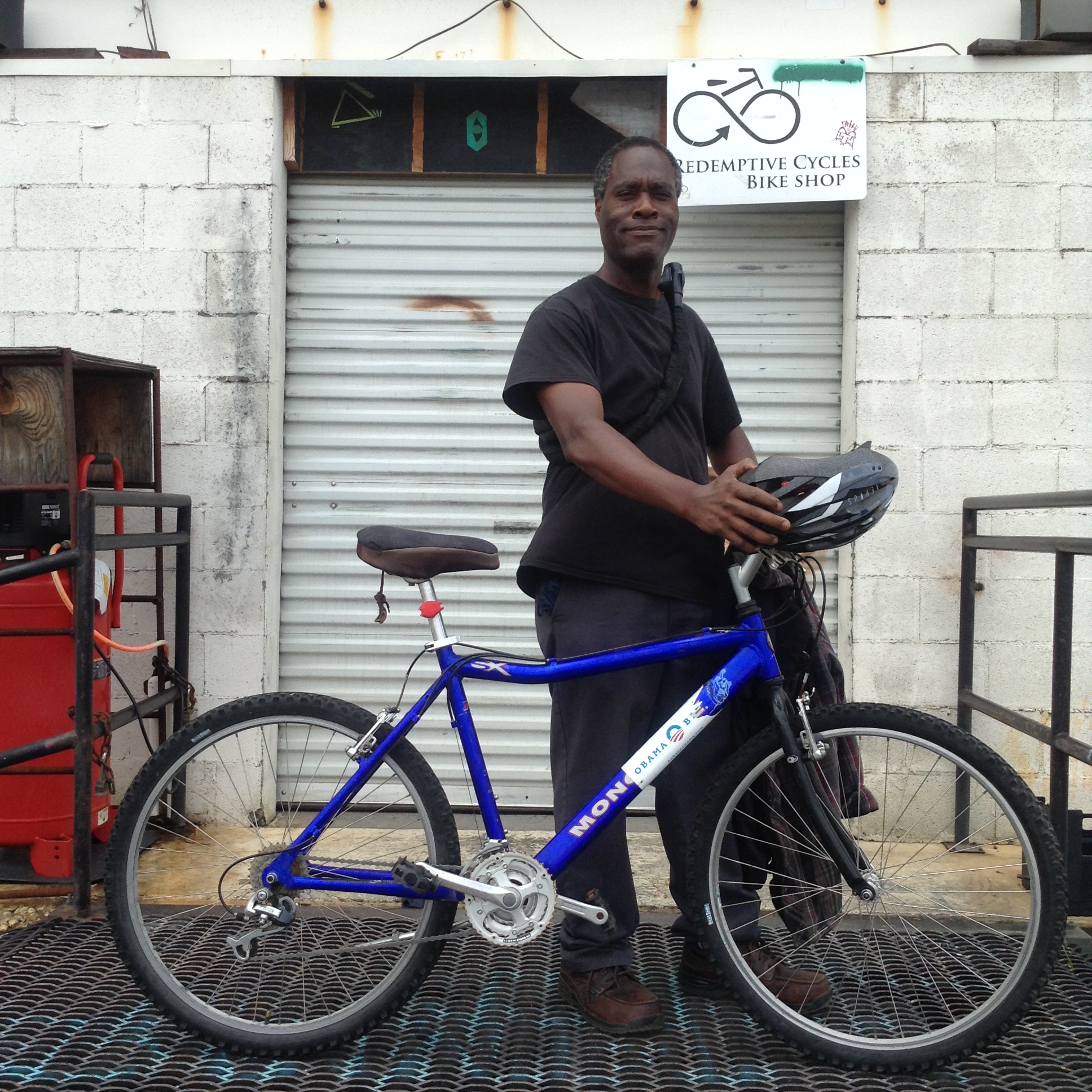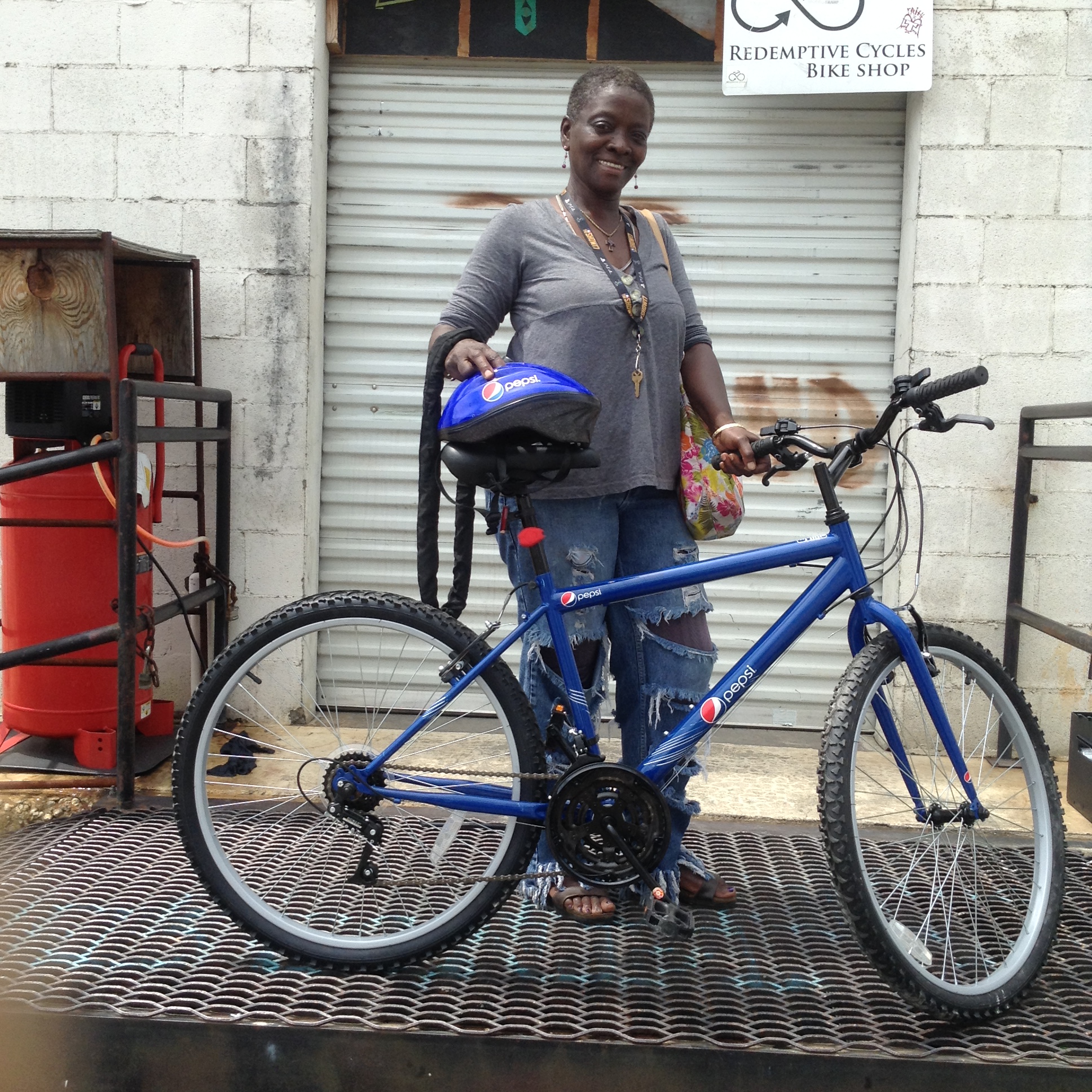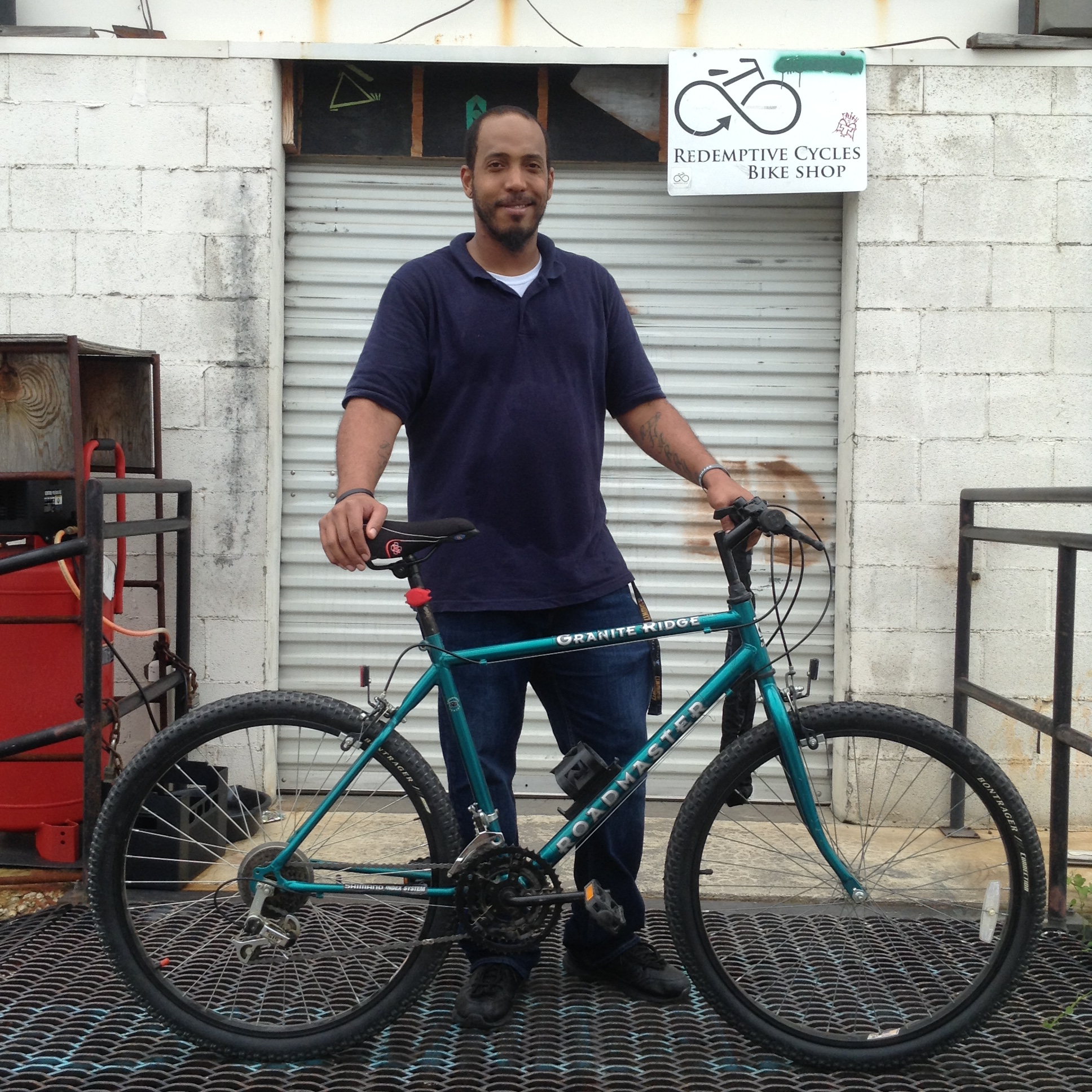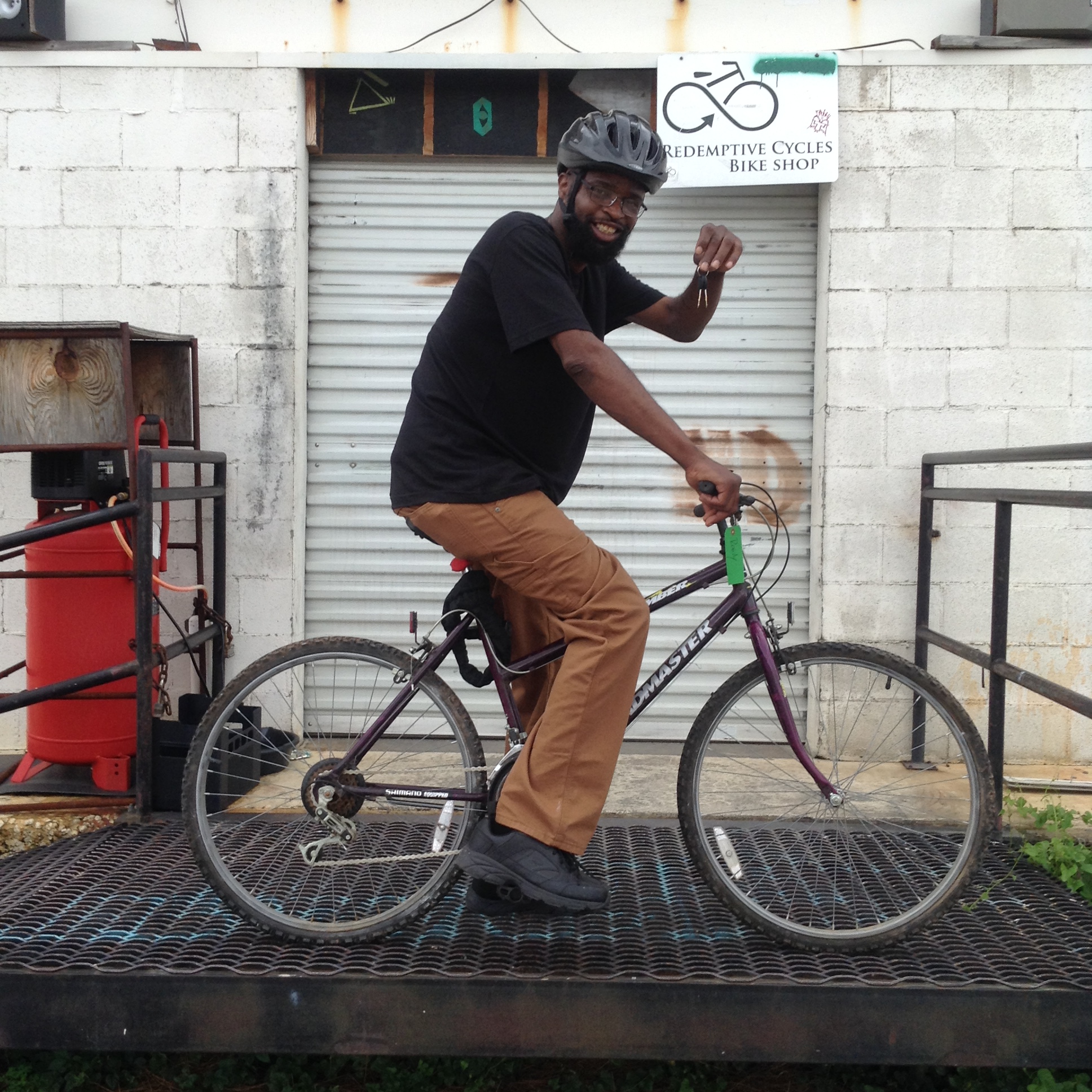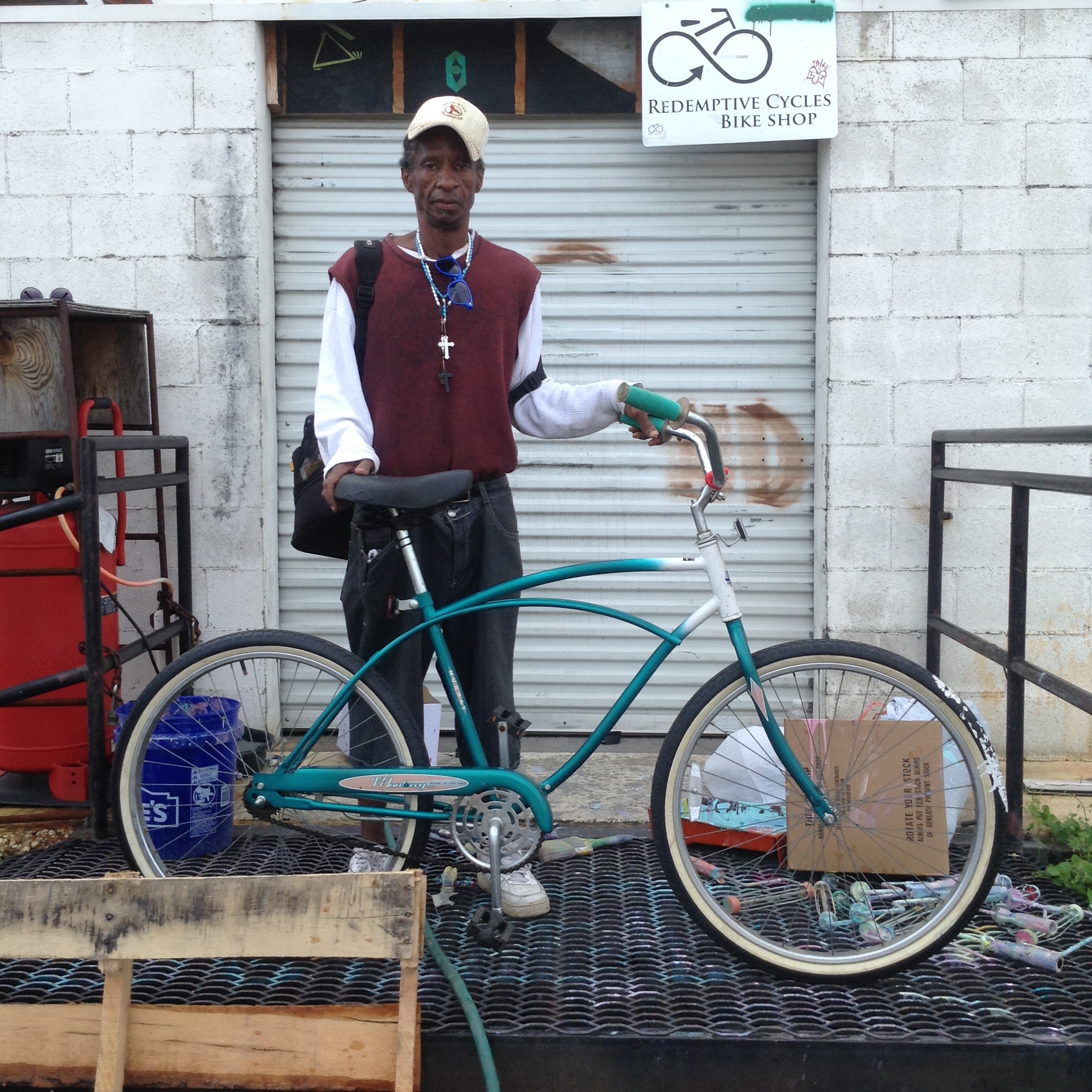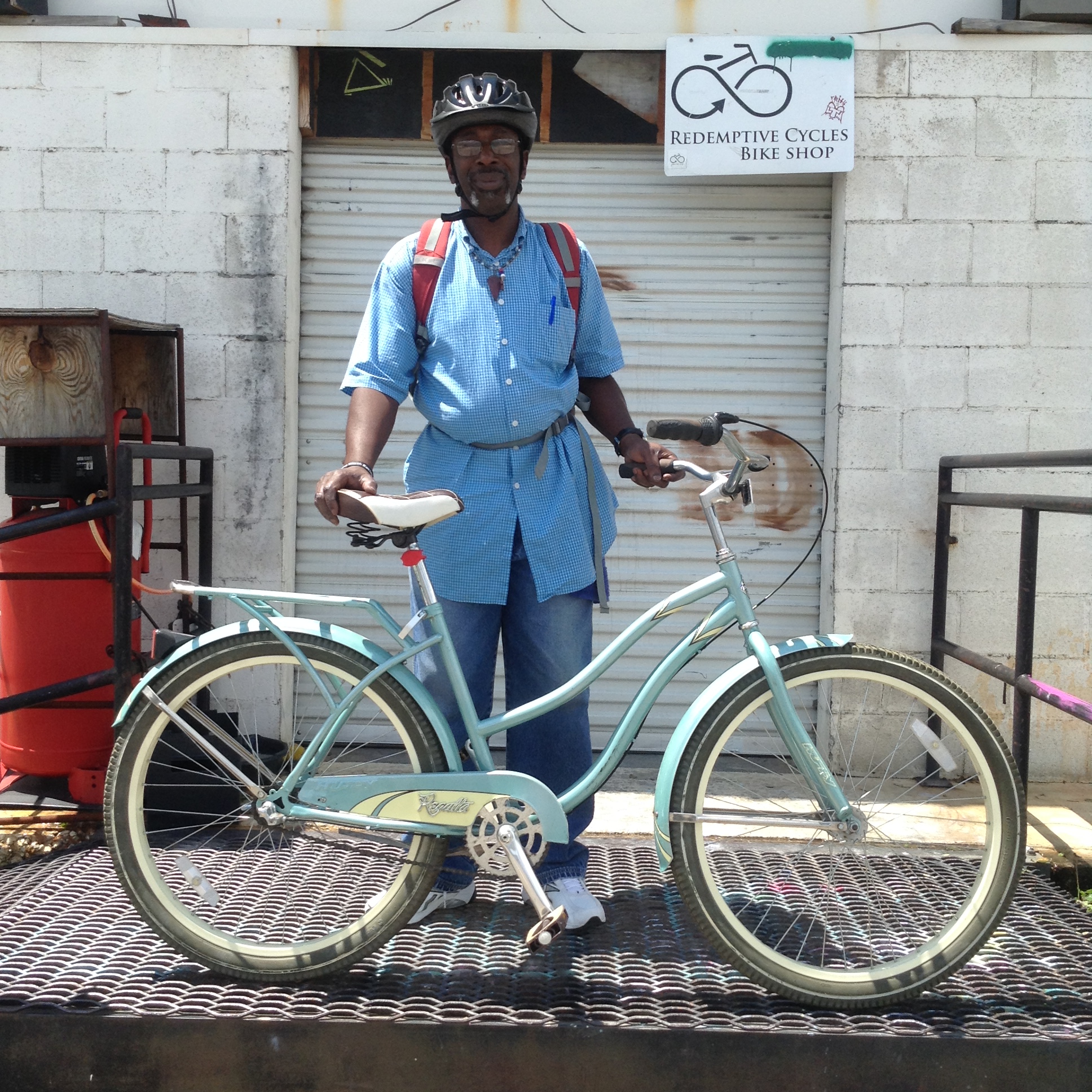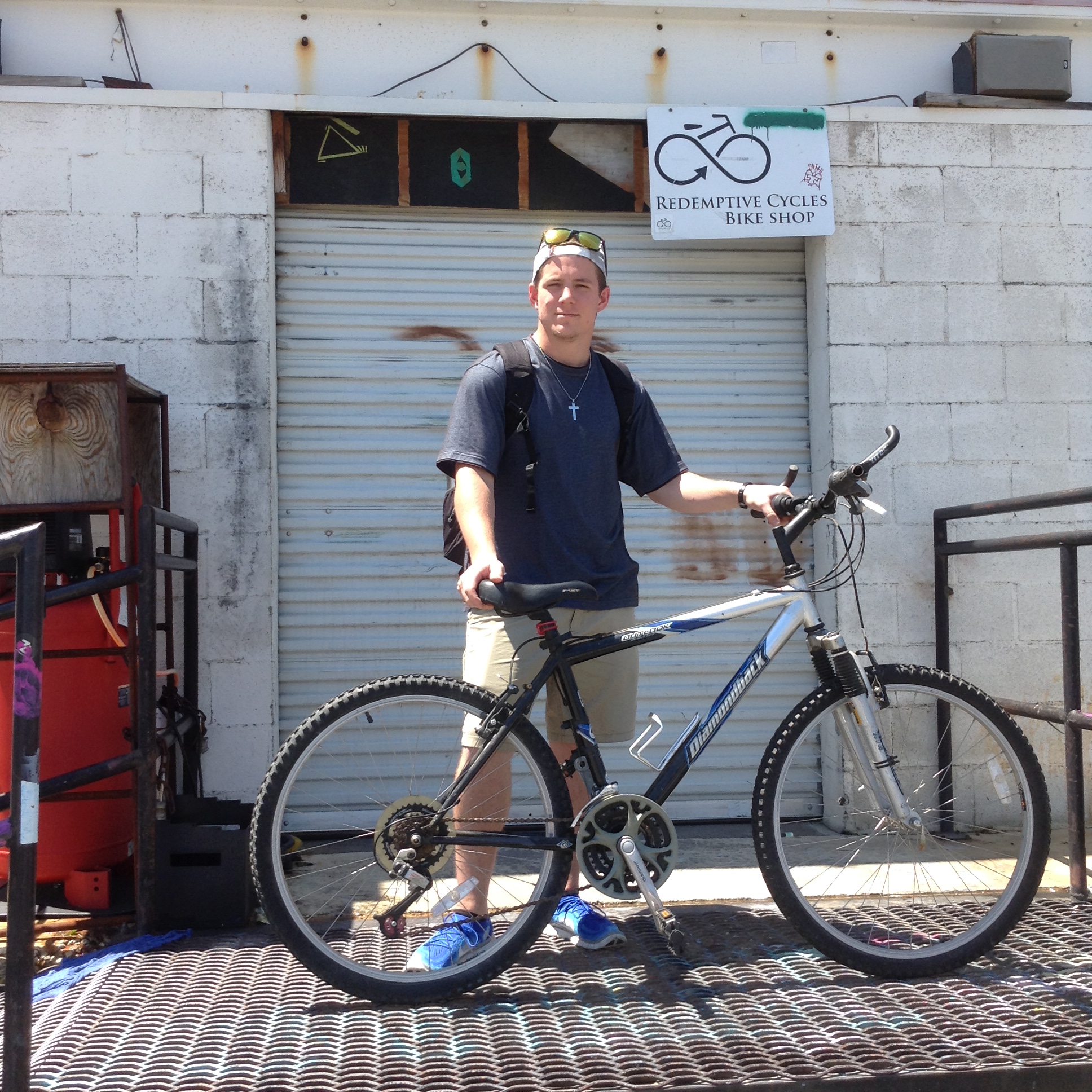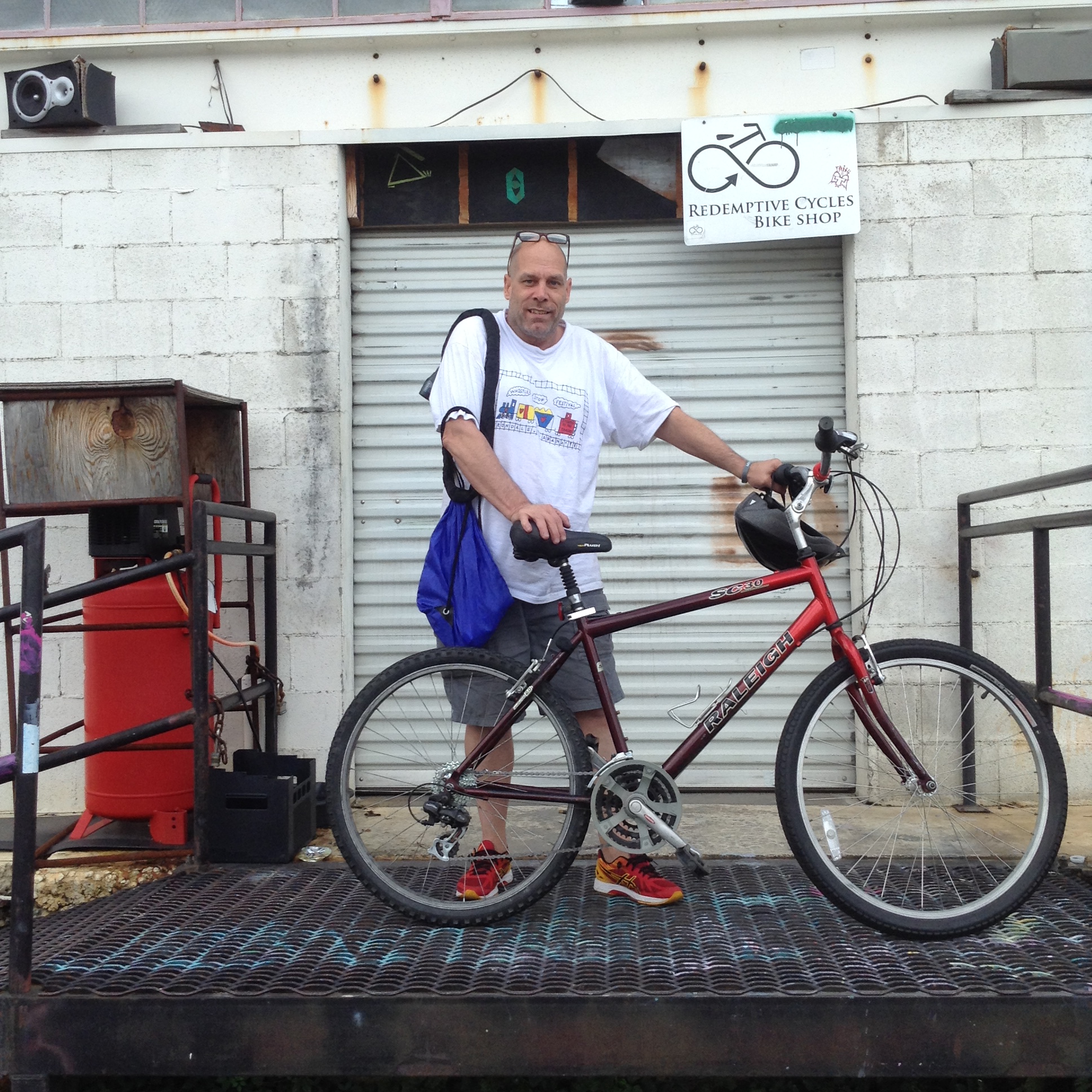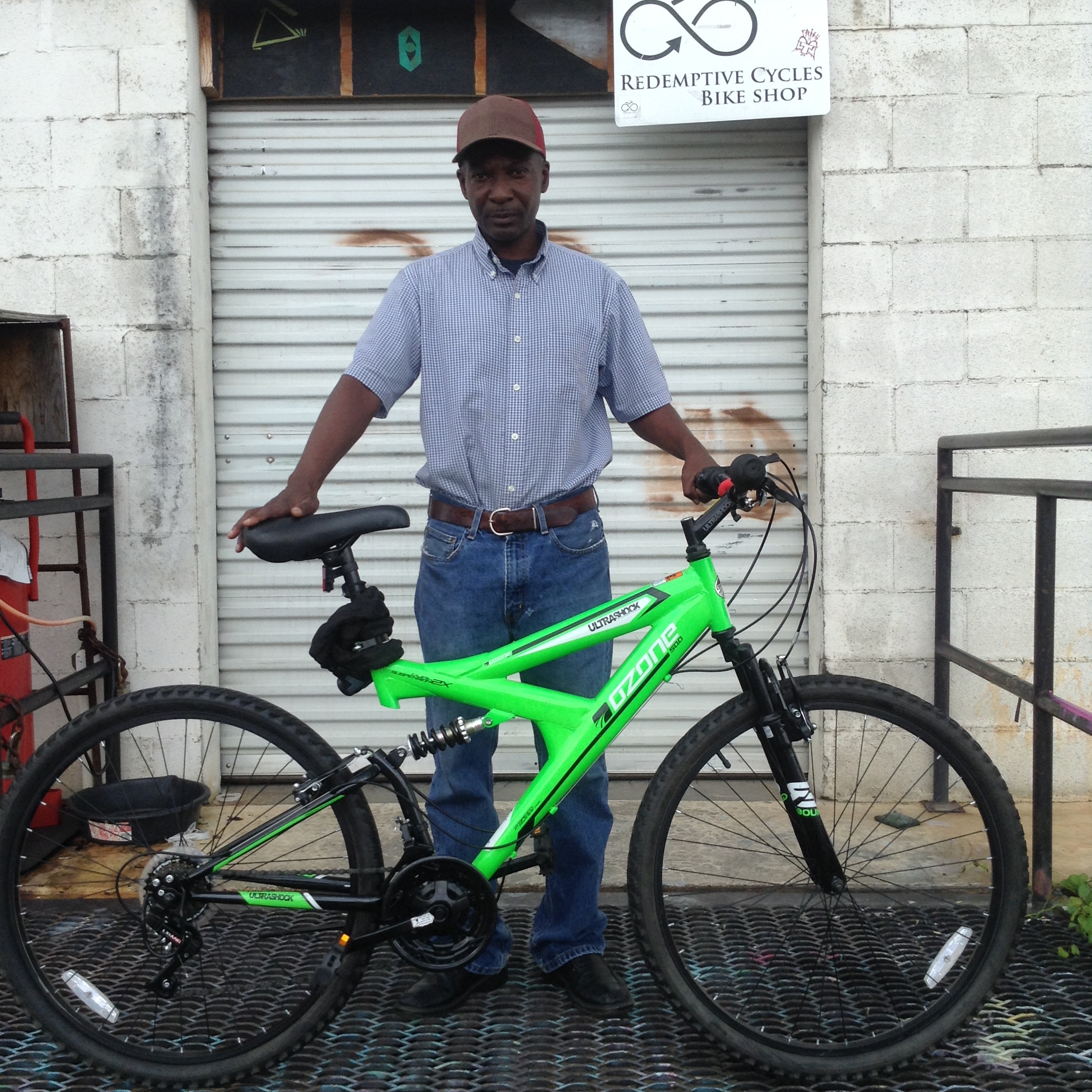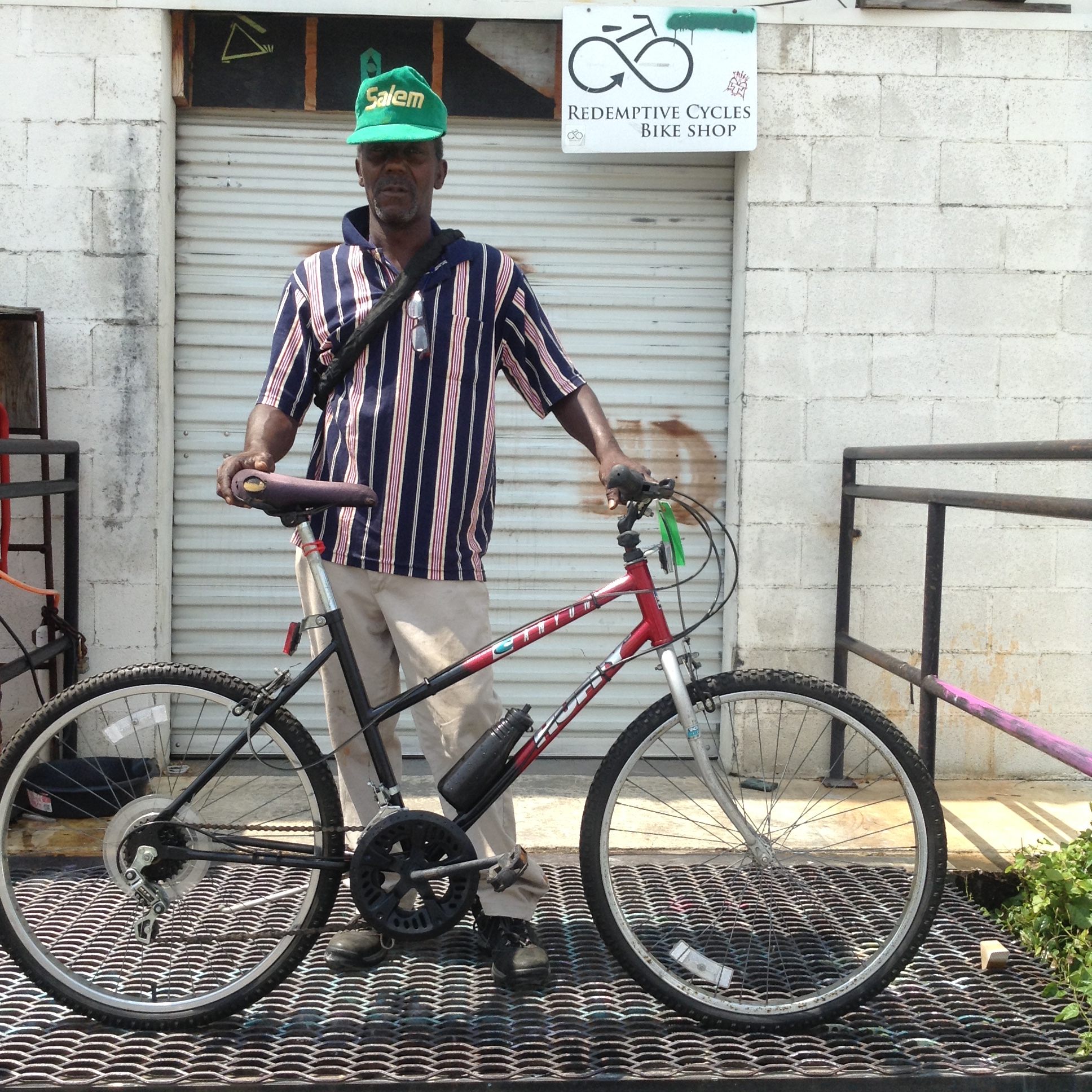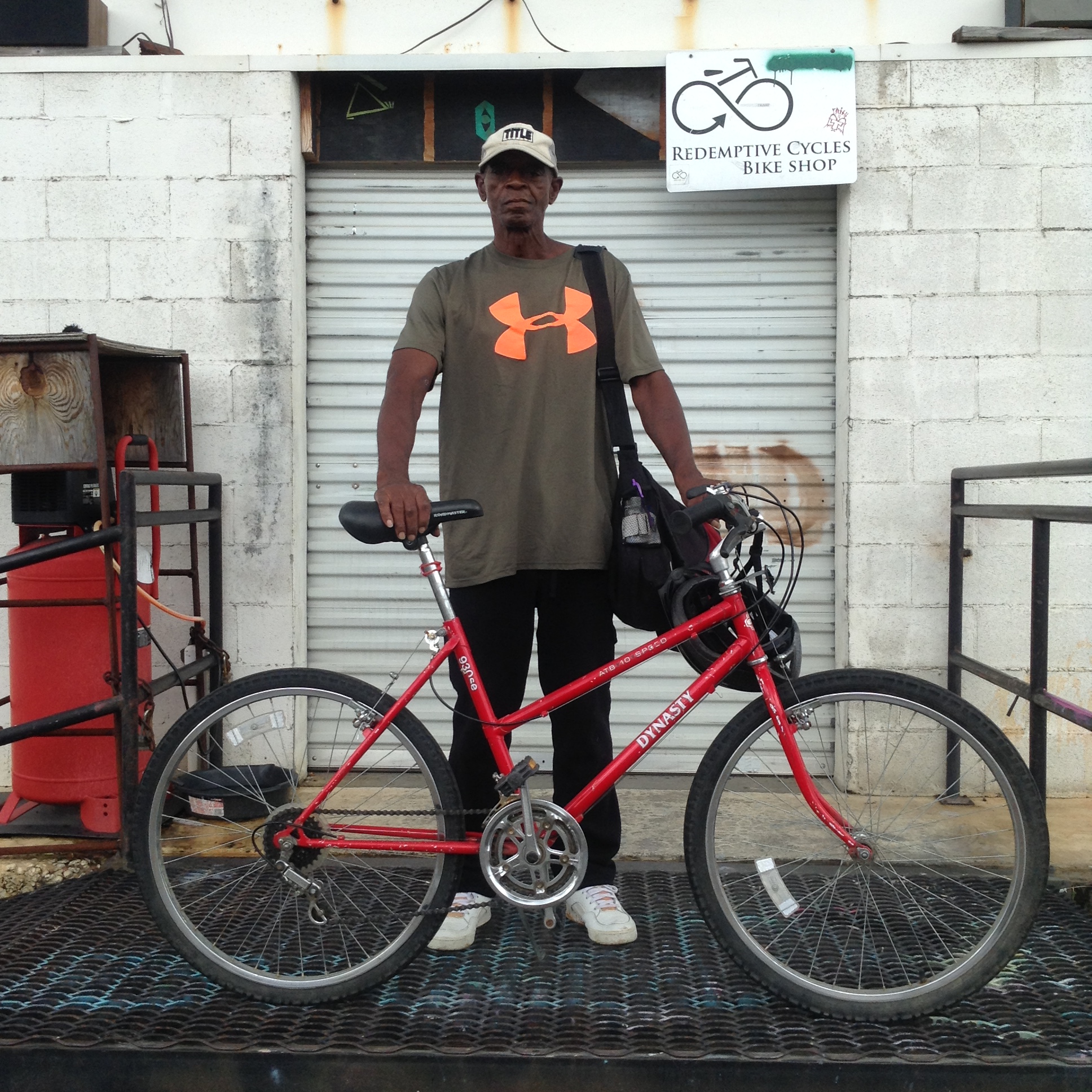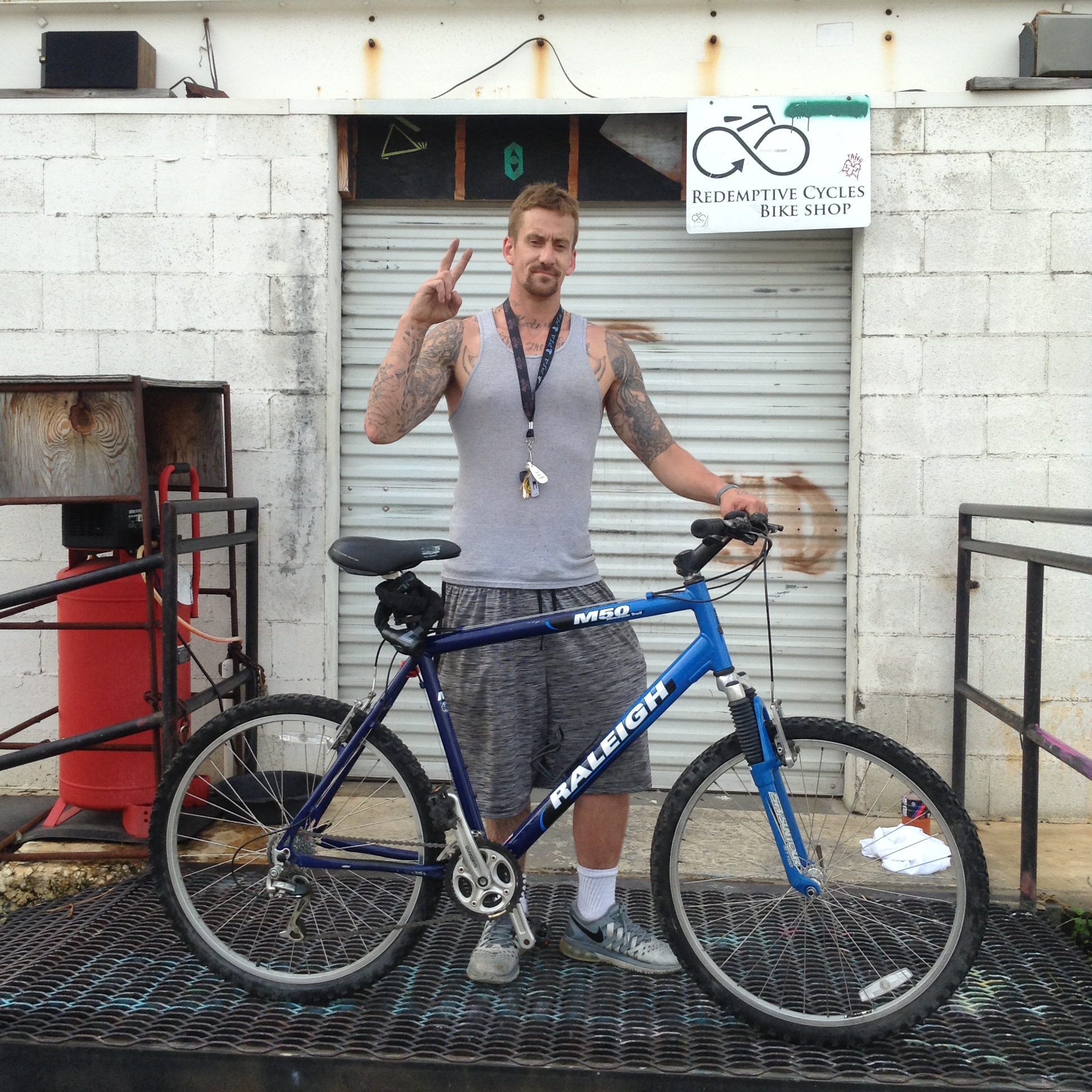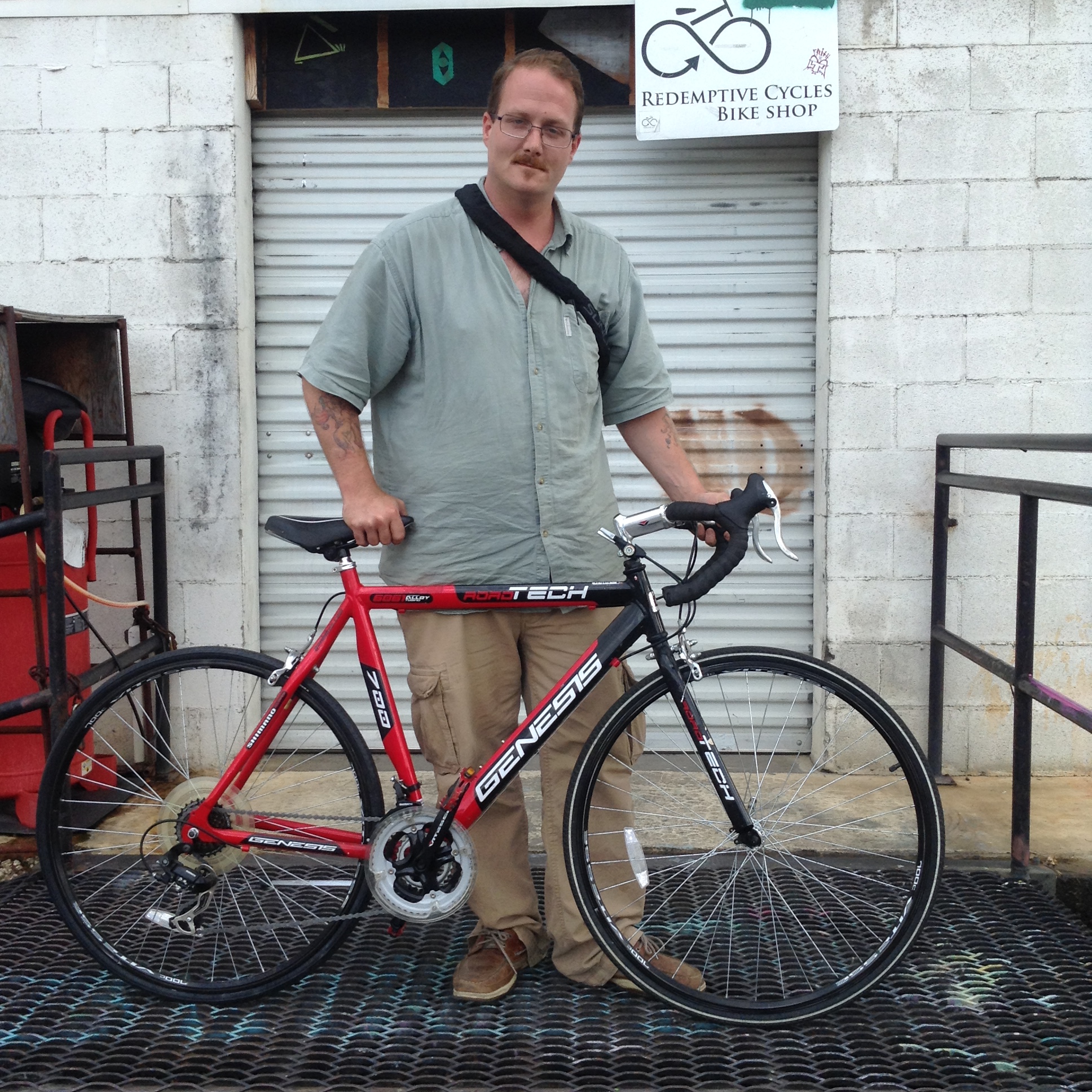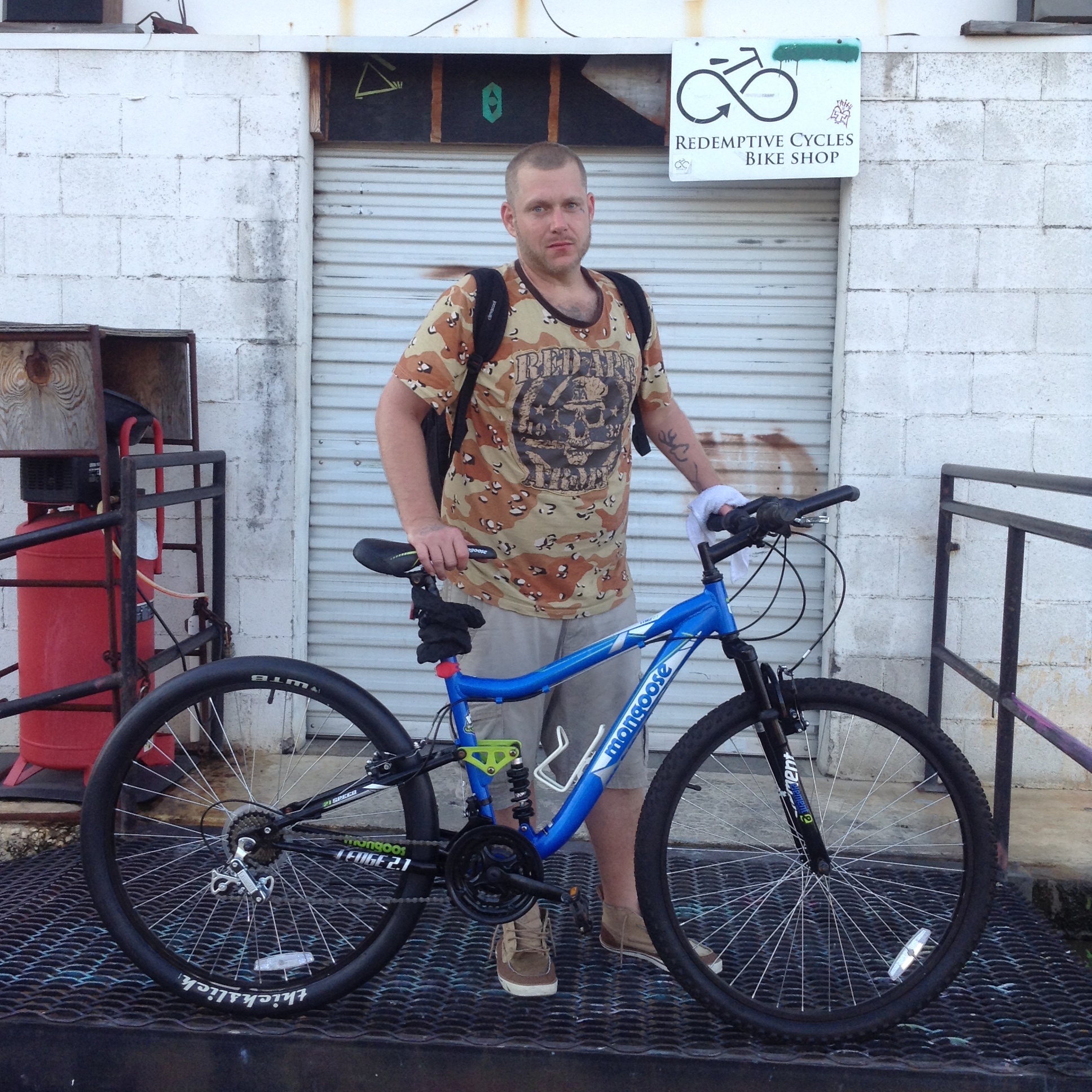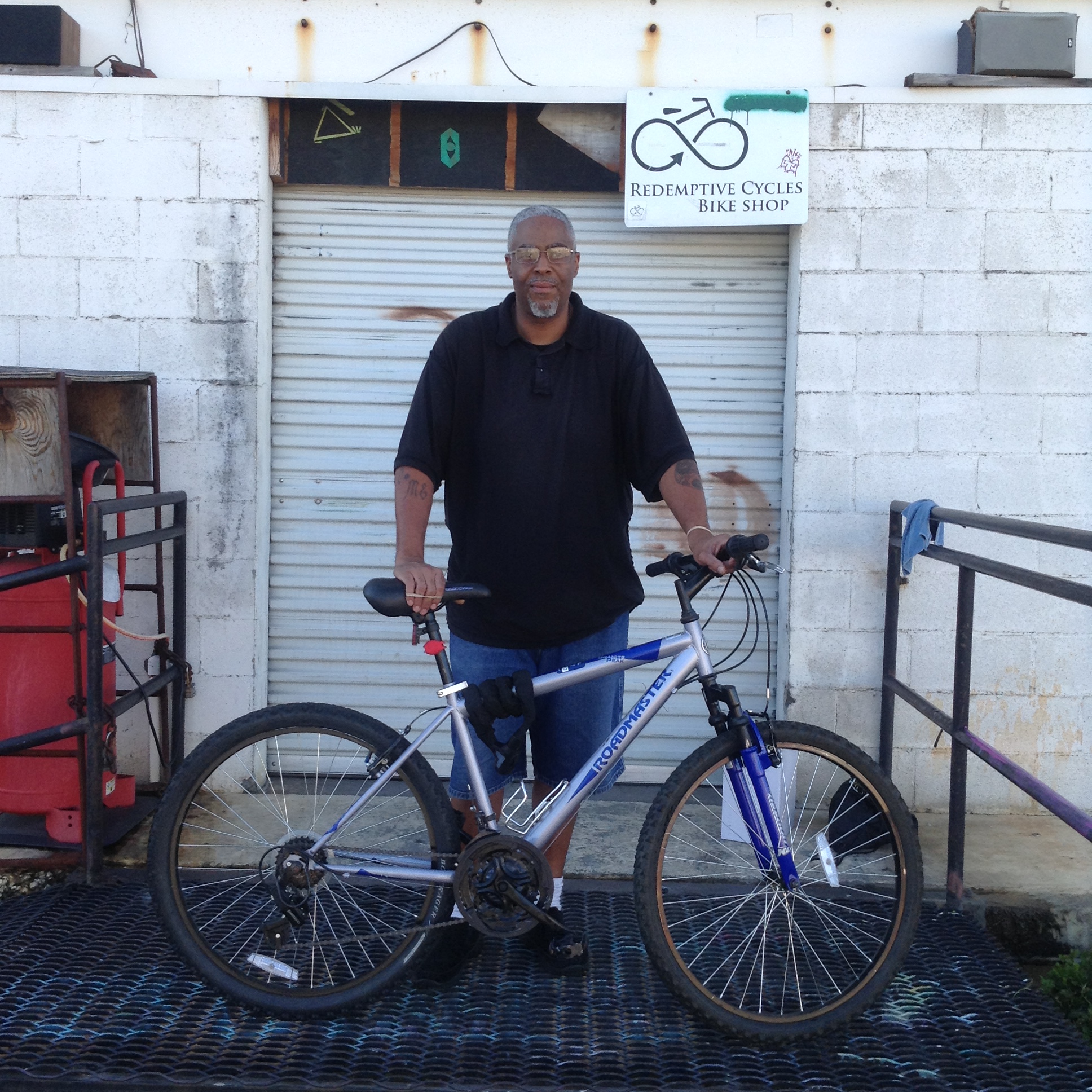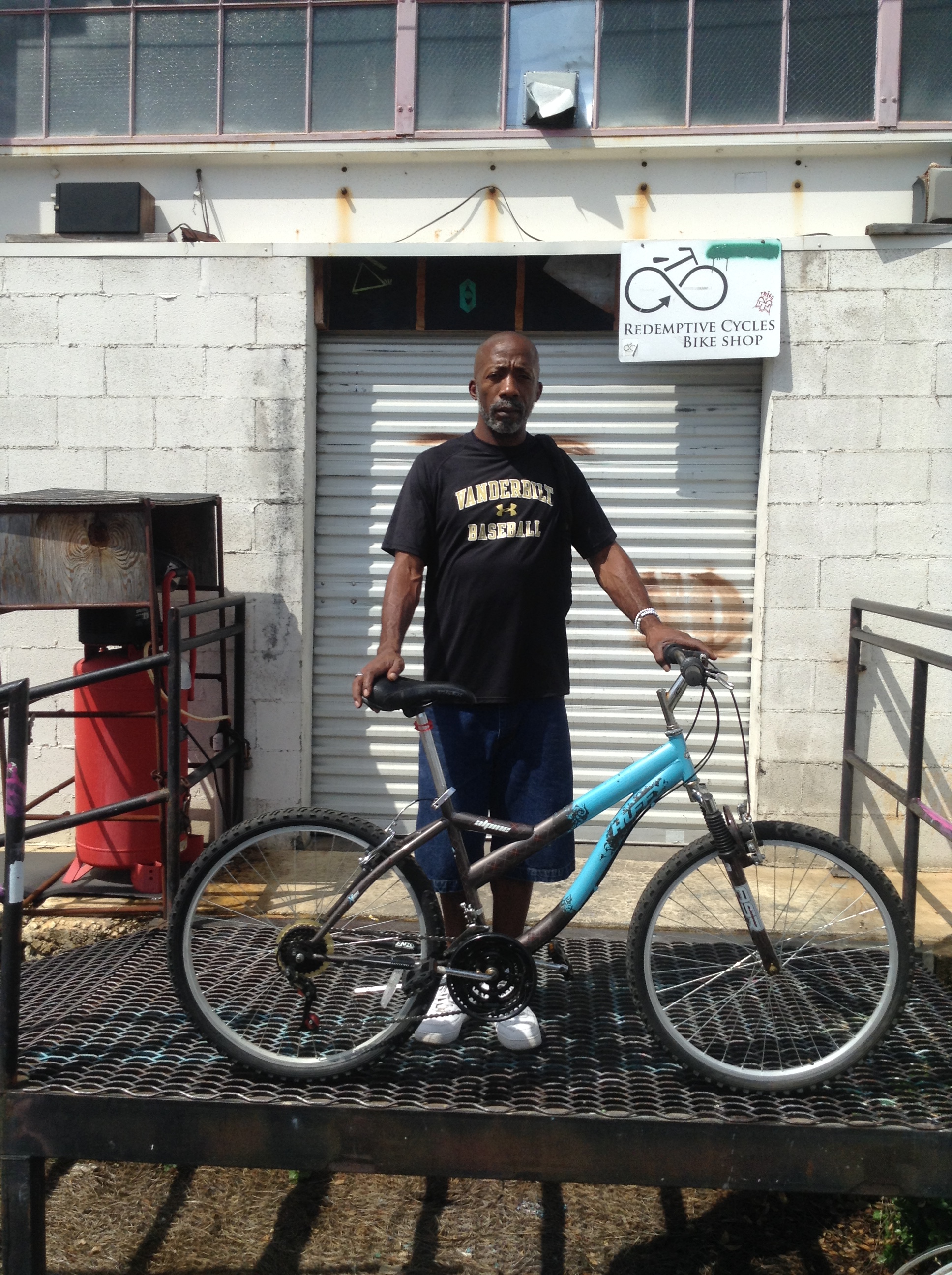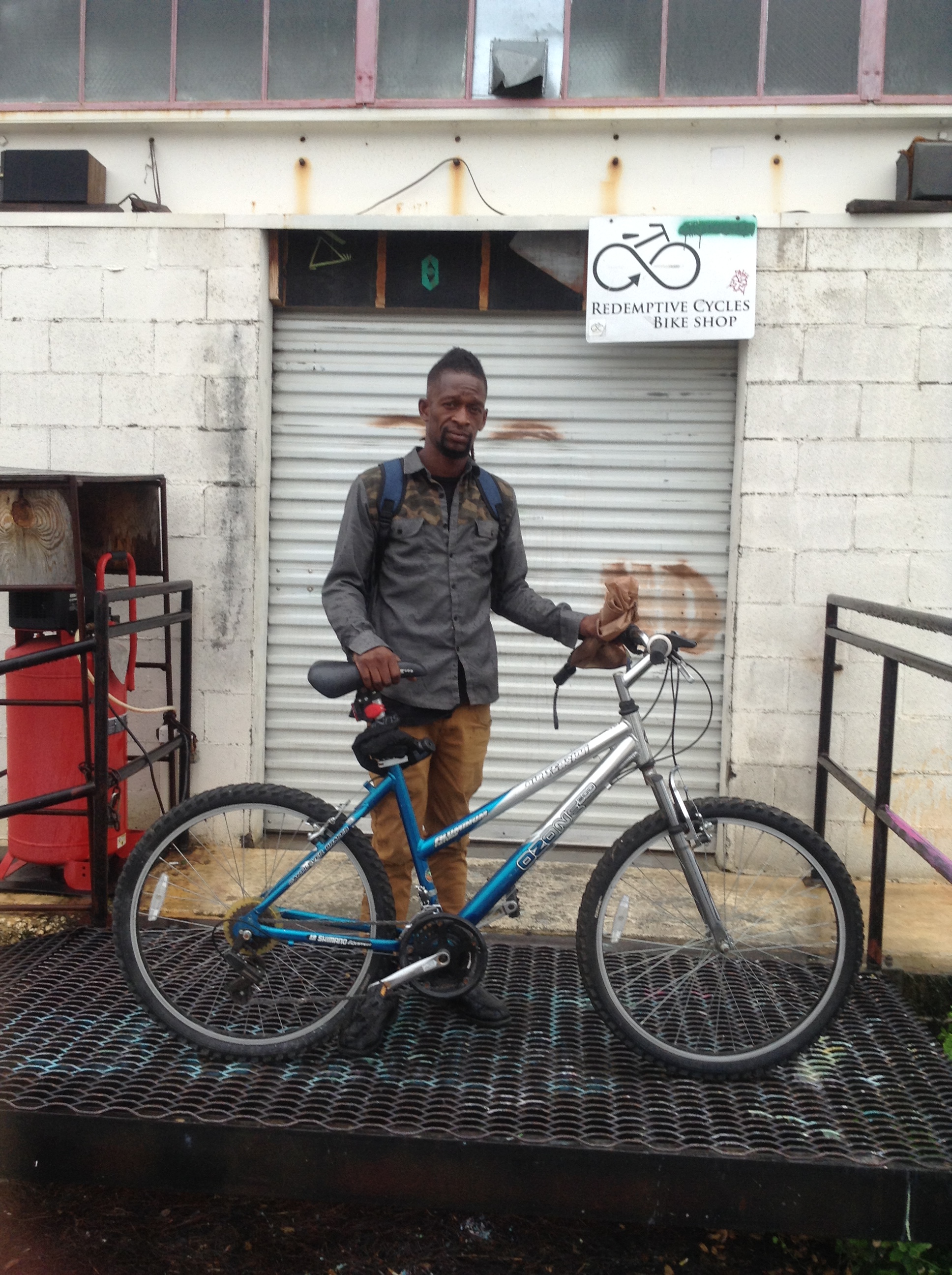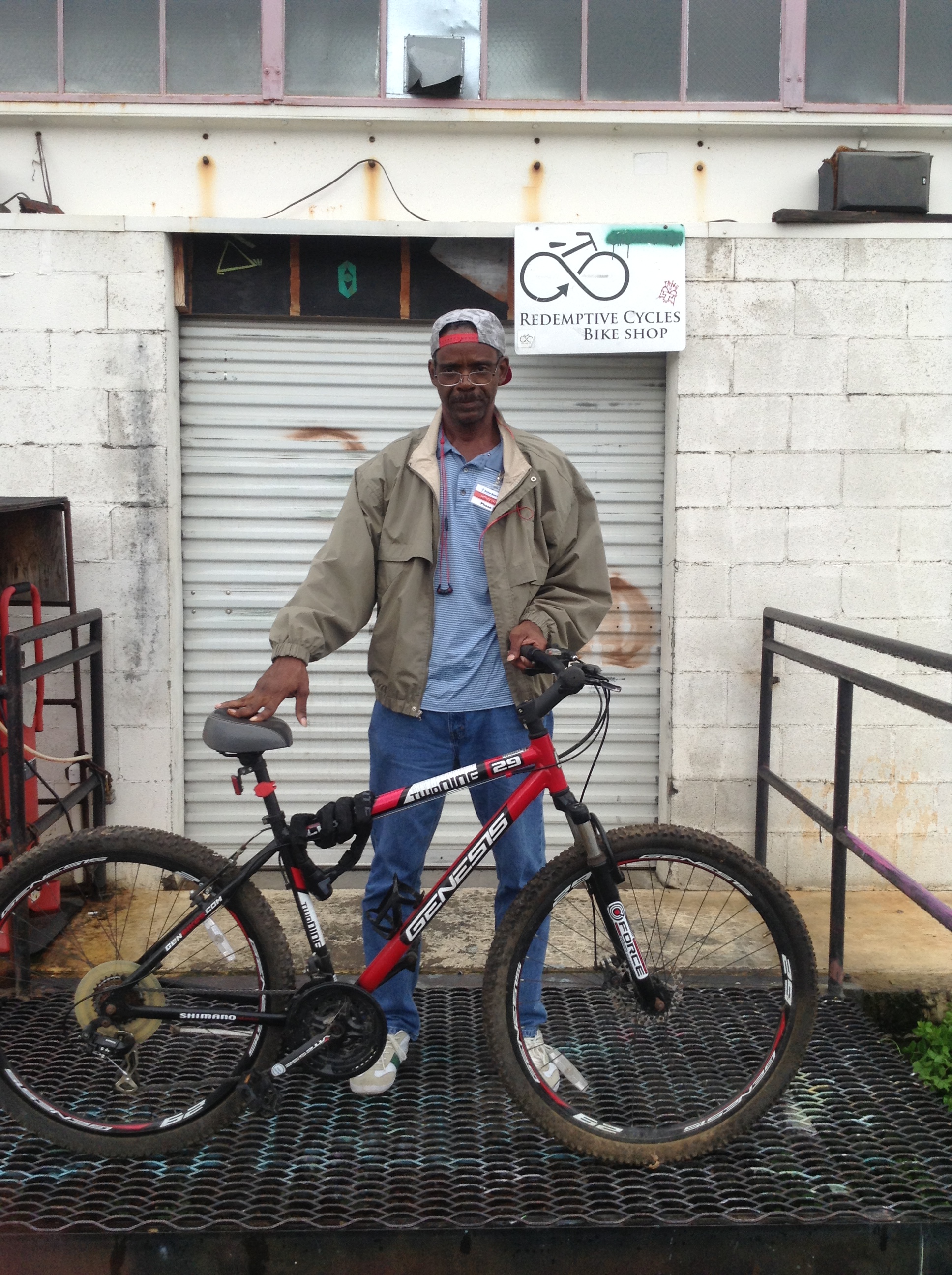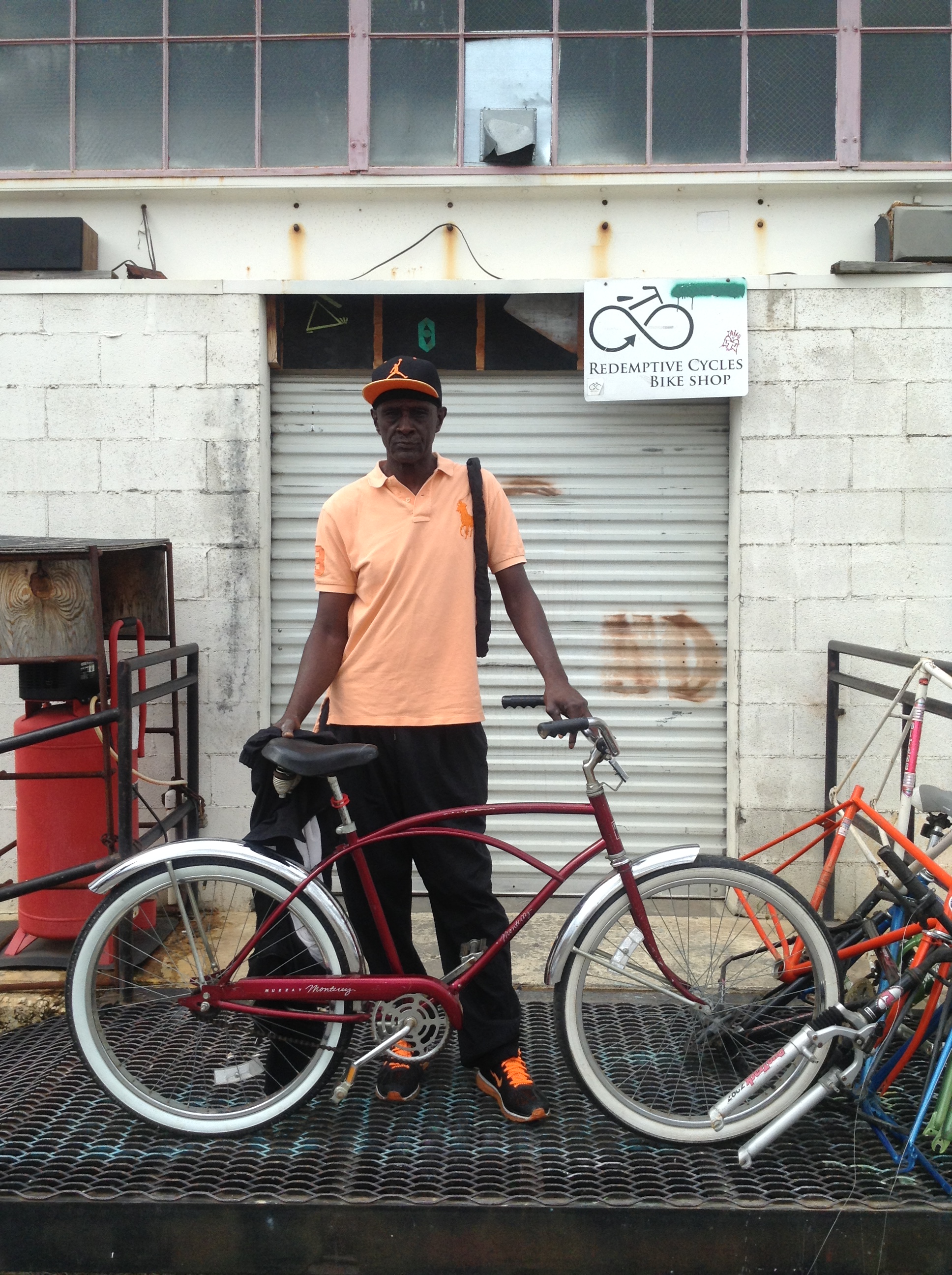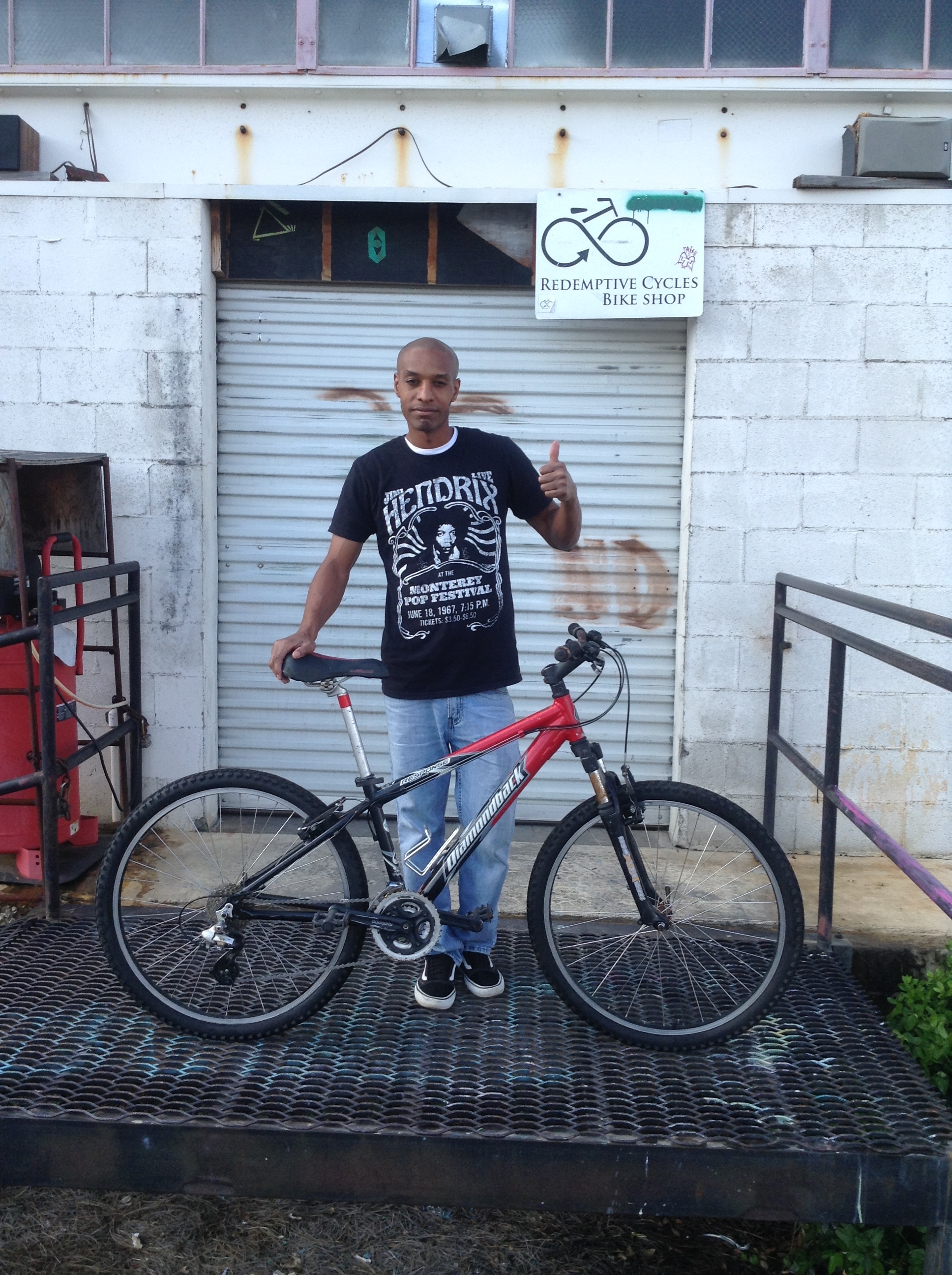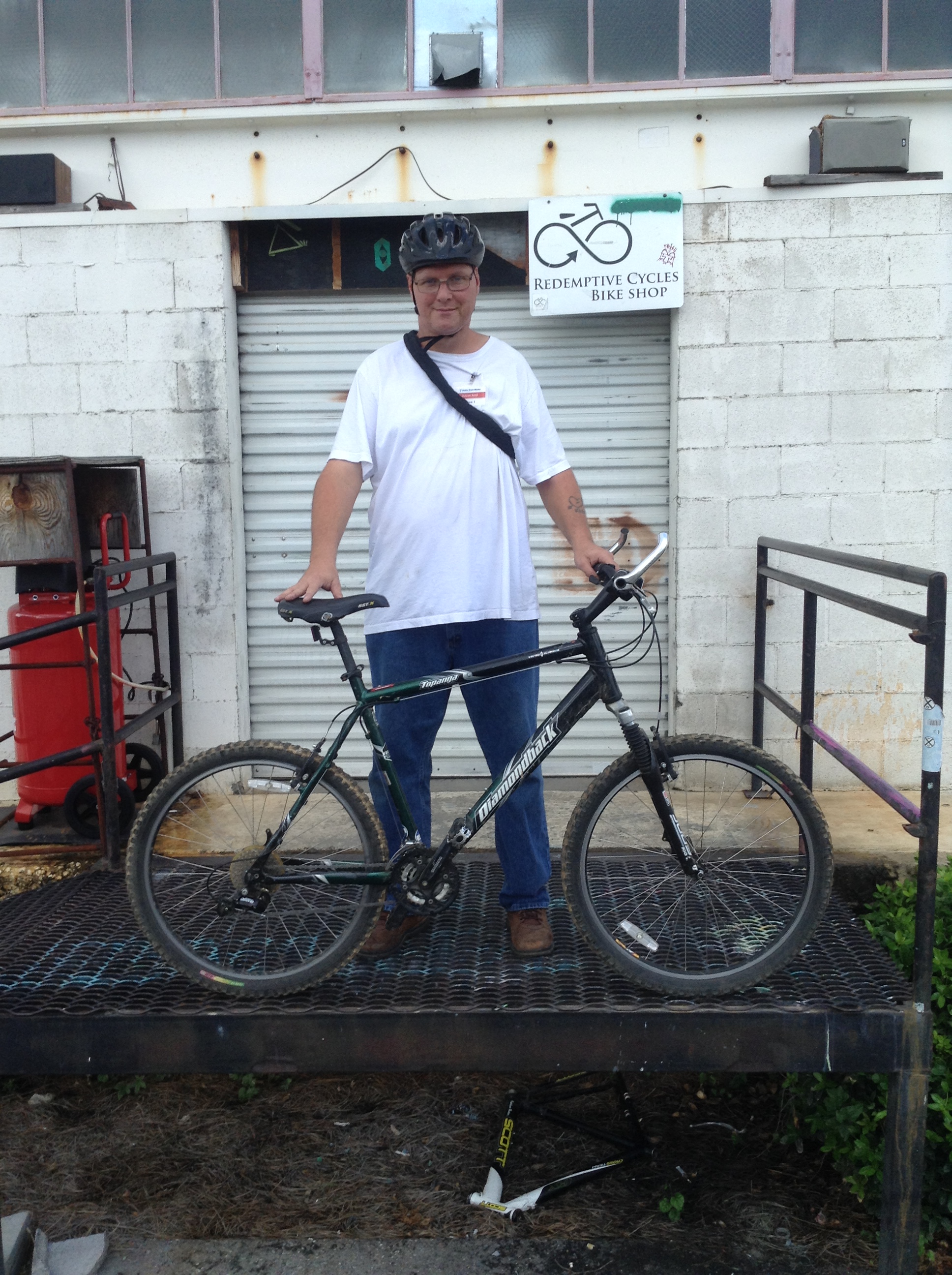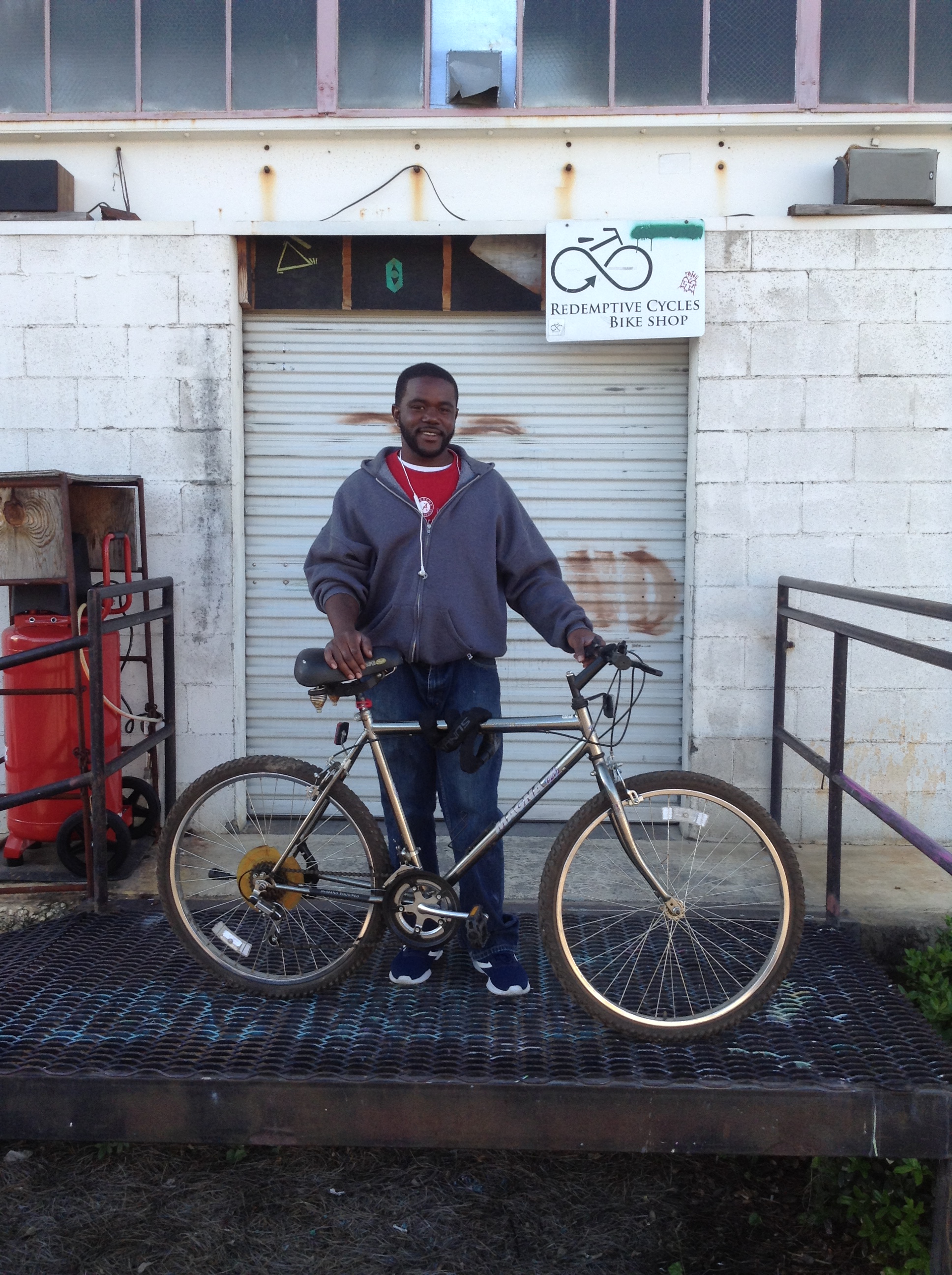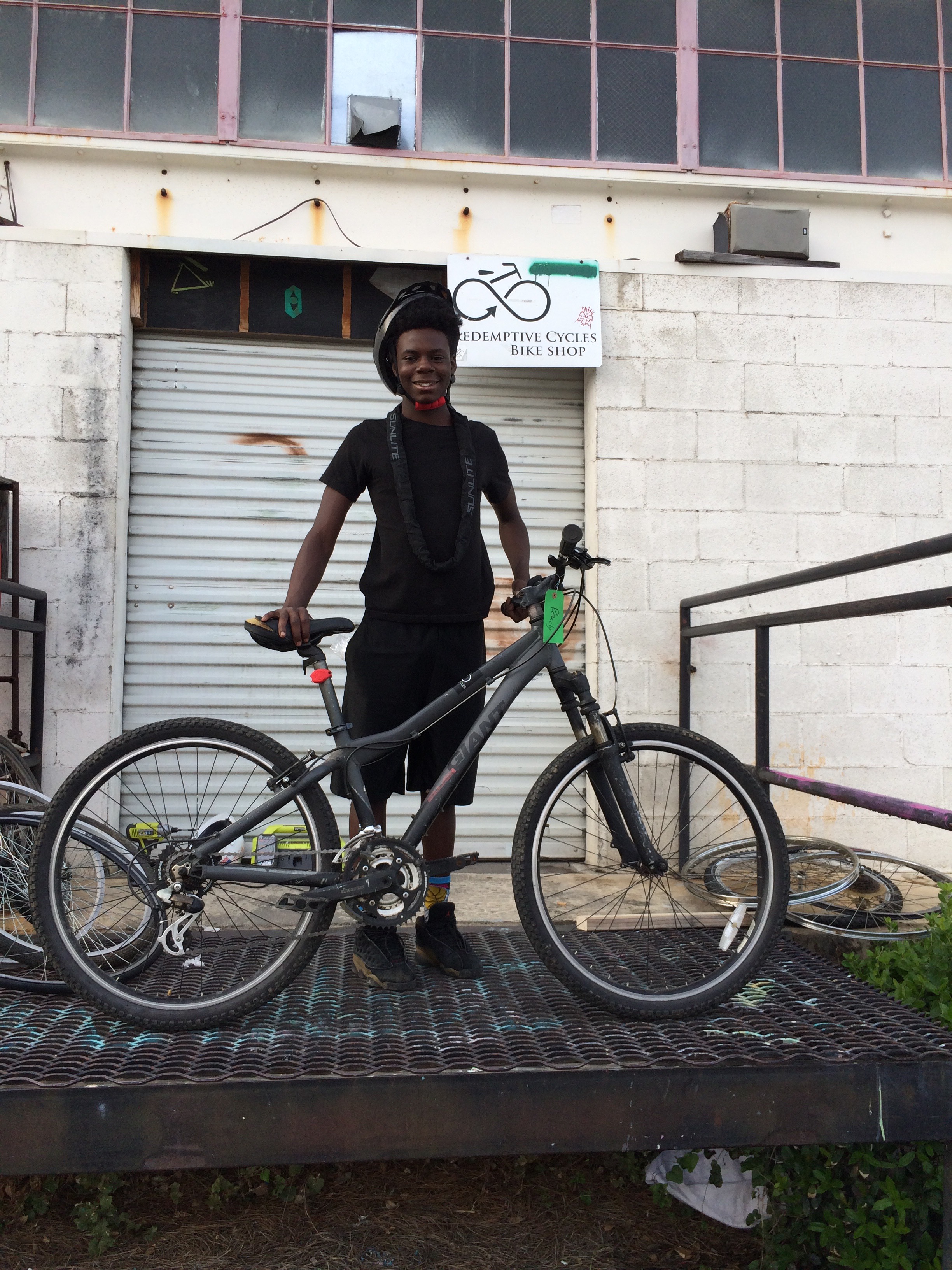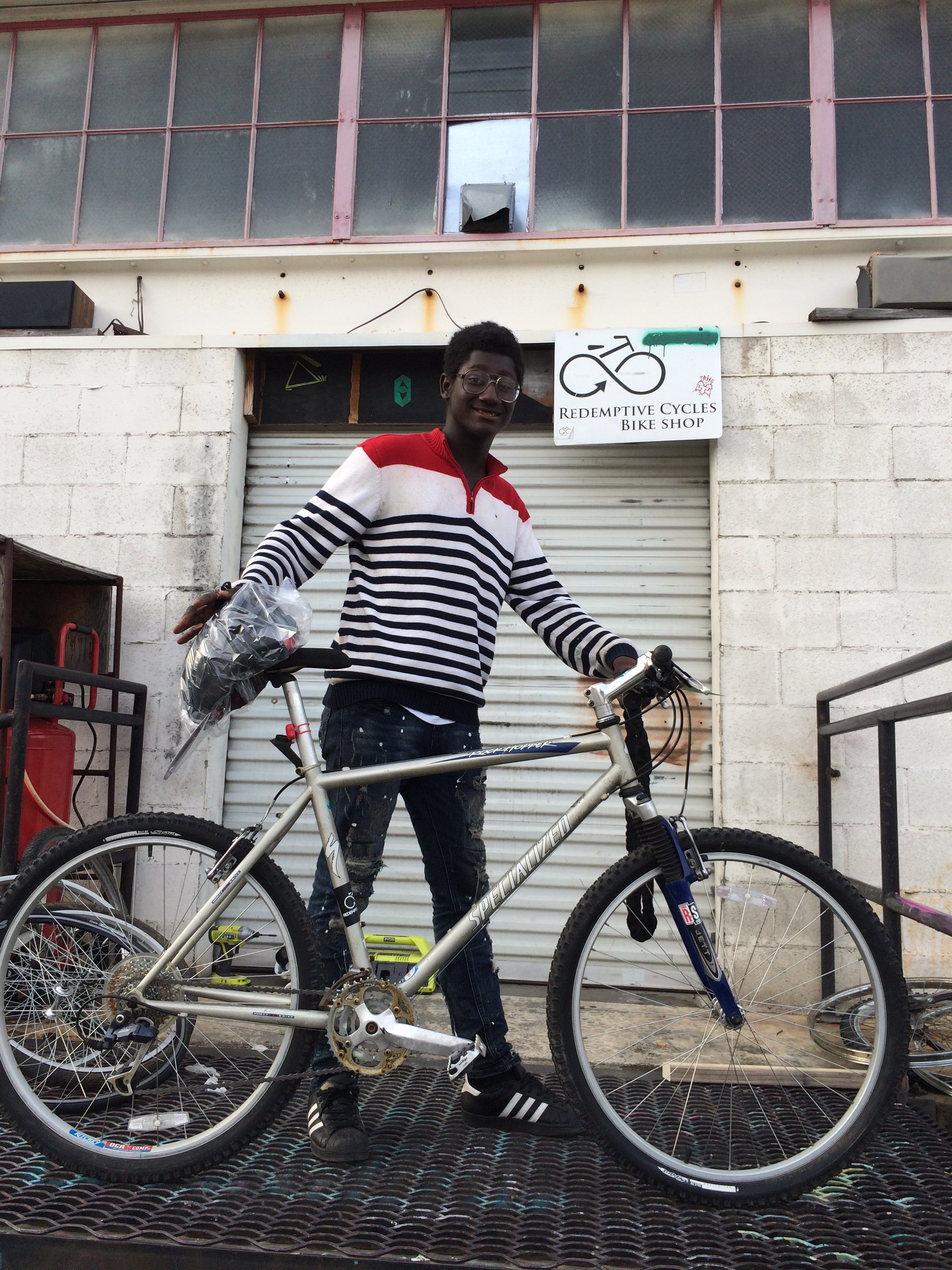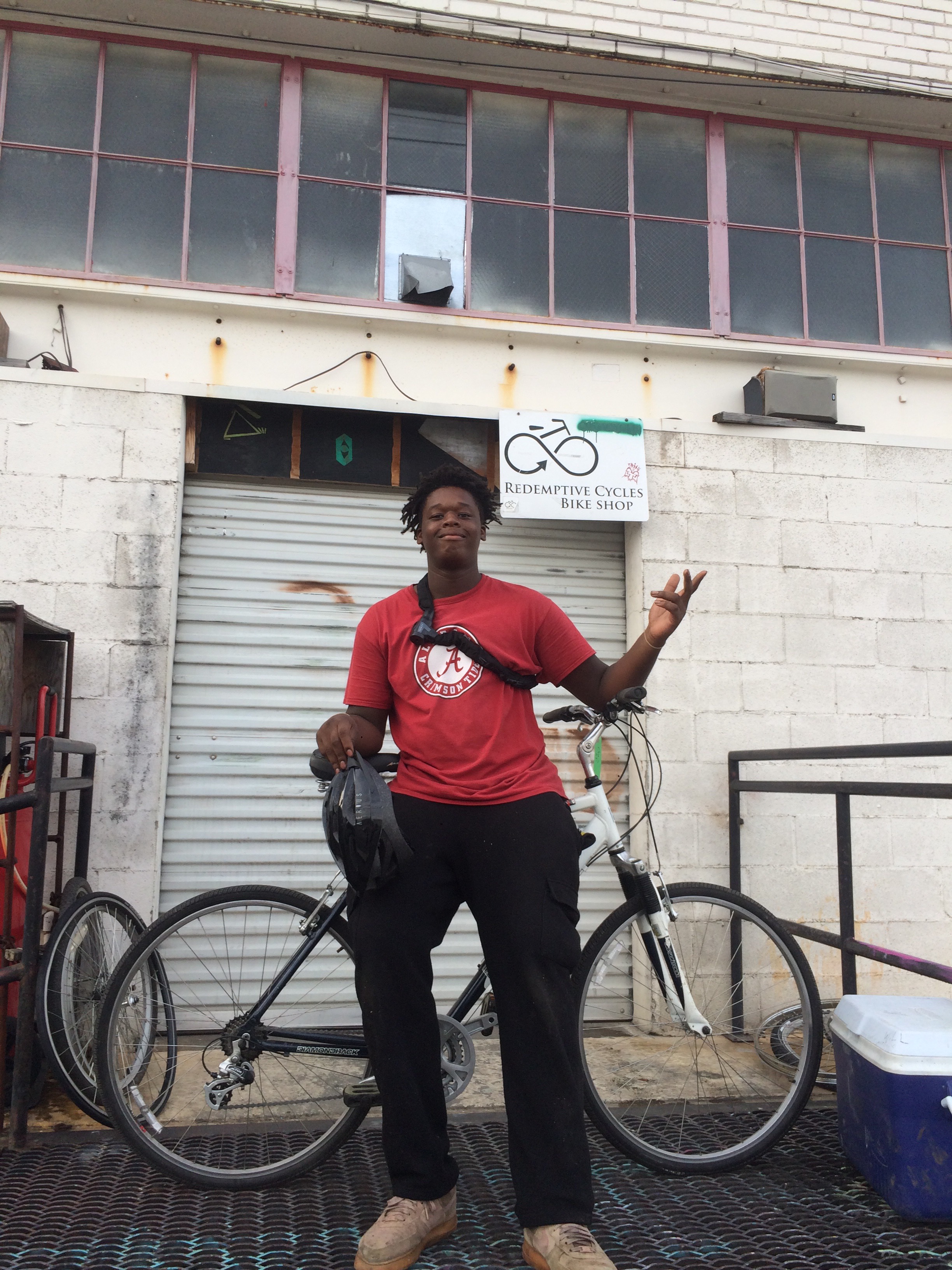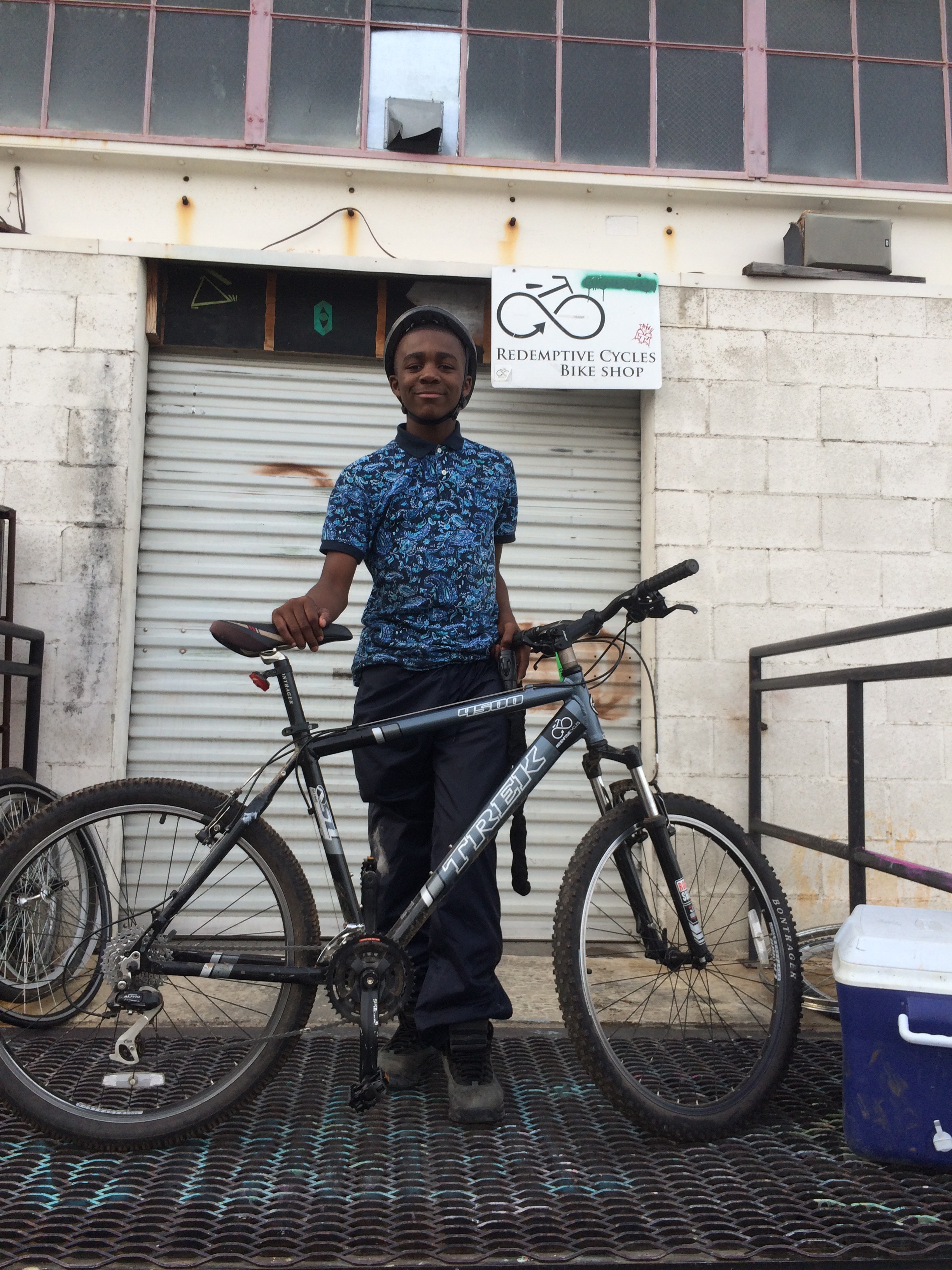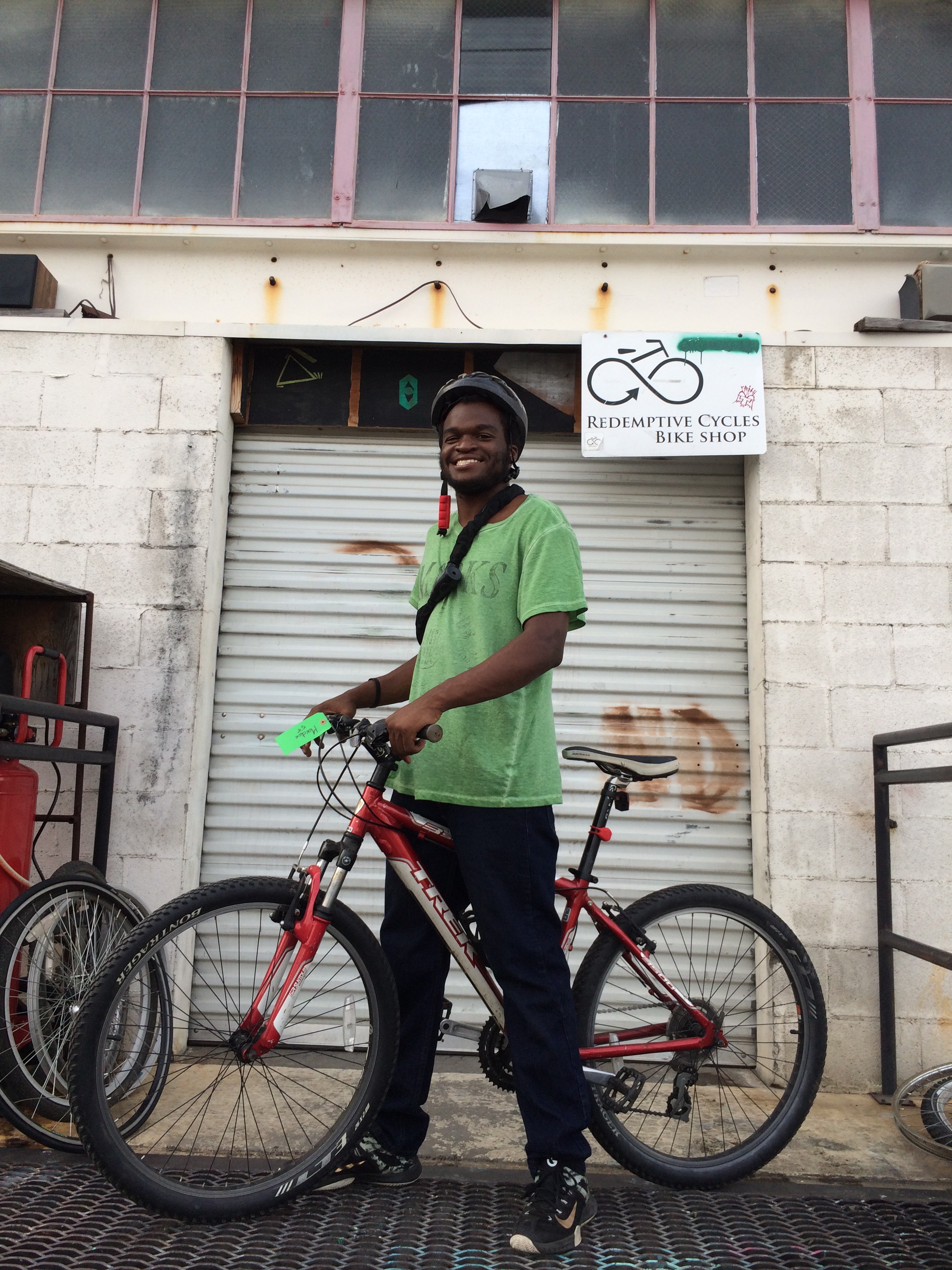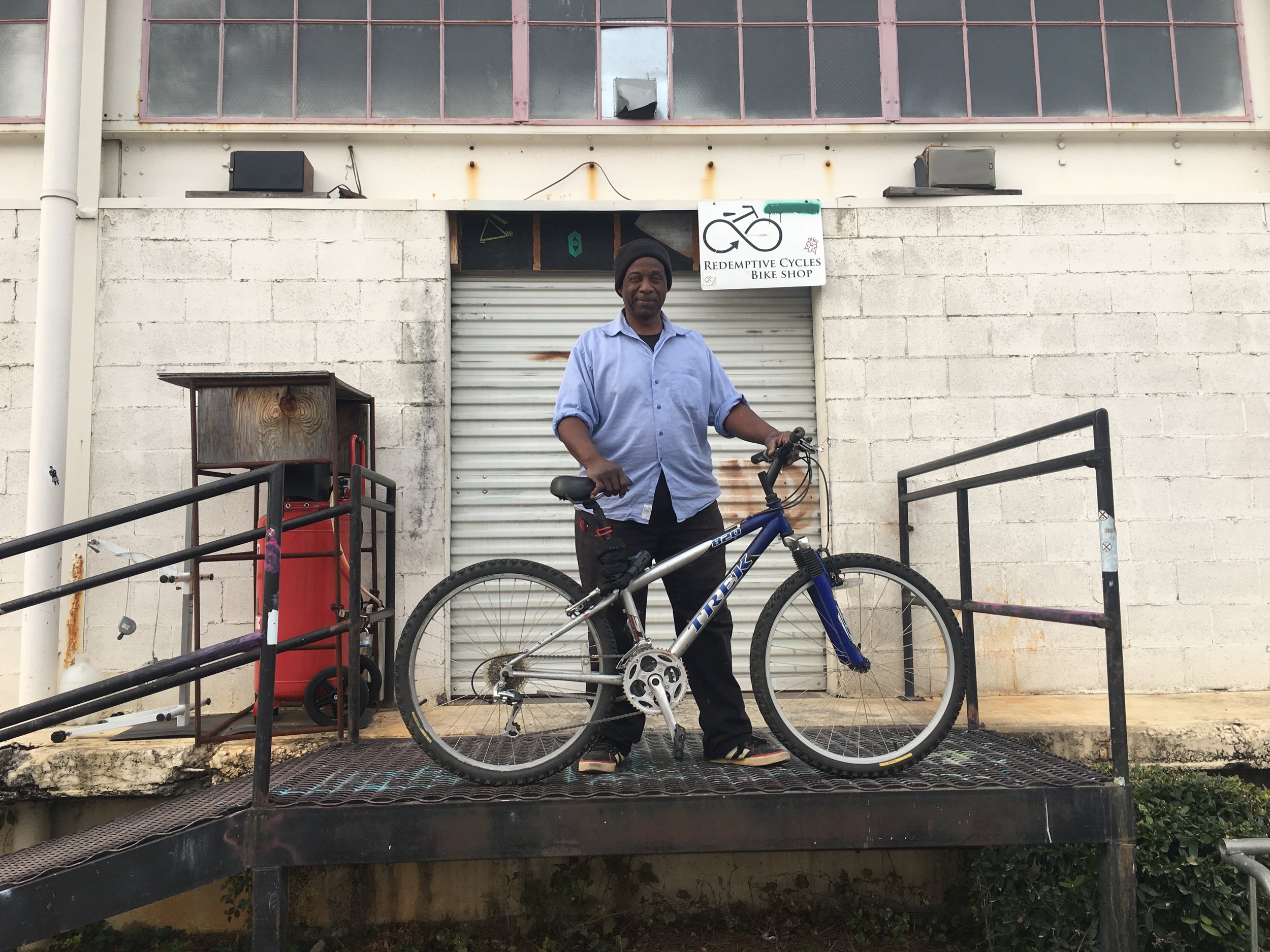 What does it mean to redeem the streets? The reason Redemptive Cycles was originally founded was to reach out to the residents in the different missions around town and homeless individuals and help them get bikes, or repair a bike they might already have. We recognized the massive impact a bicycle can have on someone's life, and we set out to get bikes into the hands of anyone who might need one. A bicycle can transform someone's life simply by providing the means to get from A to B. The bicycle is a sustainable, reliable way to get around town, and a great way to build community.
Thanks to UAB's One Great Community Project, Redemptive Cycles' Earn-a-Bike program was awarded the Community Health Innovation Award, which provided the necessary funds for 70 EABs in 2016. We were very fortunate that with the help of the greater Birmingham community we were able to serve 103 individuals through the Earn-A-Bike program.
NEED A BIKE?
We agree! Often a bicycle is a bridge to employment, community involvement, and physical health. Unfortunately, bikes can cost a lot of money, and they should! A bicycle is a very complicated and incredible invention - heck it's about 20 little inventions all put together into one well-built machine. Whether the bike costs you money or not, it definitely costs us money, so if you have any budget for a bike we ask that you purchase a bike rather than sign up to earn one. Our program was originally meant for the unemployed and the homeless, to aid them in their struggles, and we ask that no one abuse this program just to save a few bucks!
Earn-a-Bike Guidelines
Thanks to our amazing volunteers and devoted staff, we don't have too much need for unskilled labor around the shop nowadays, so we have decided to partner with several other non-profits around town who could really use the help more than we can!
You can now go directly to any of our partners listed below and ask them to volunteer in order to receive an Earn-A-Bike voucher.
Once you have received your voucher for your volunteer hours, head on over to Redemptive and we'll get you signed up!
We take in your info and you get put on our waiting list. (The wait is rarely more than 2 weeks)
Then, you come in and help us out for about 4 hours while you learn how to maintain your bike.
Once you complete your hours you can ride off into the sunset on those new wheels. Congrats!
Things to know
Only our low end bikes are available for the EAB program, so don't go trying to get a fancy one. Again, this program is only to aid those in desperate situations, not to hook you up at our expense.
Everyone who comes into our shop becomes family. We are very relational and we won't compromise on this! So be prepared to be our friend, and we plan to see you even more after you get your bike because then you can ride with us!
Partner Programs
Alabama Environmental Council (AEC) Communality Recycling and Resource Center
Location: 4330 1st Avenue South, Birmingham, AL 35222
Hours of operation: Mon-Fri: 7-6, Sat-Sun: 10-4.
Typical work: organizing, cleaning, recycling
Restrictions: Volunteer by appointment only, only ages 18+
Contact: Redemptive Cycles (205)224-5631 to schedule a volunteer shift
Jones Valley Teaching Farm (JVTF)
Location: 701 25th St N, Birmingham, AL 35203
Hours of Operation: Tuesday and Friday 9-12 and 2-5
Typical work: gardening, cleaning
Contact: JVTF at (205) 439-7213 or Redemptive Cycles at (205)224-5631
Urban Ministries and Community Church without Walls
Location: 1229 Cotton Ave SW, Birmingham, AL 35211
Hours of Operation: Mon-Fri: 9-4
Typical work: Gardening, community improvement, food service
Contact: Garrett Harper (205) 441-8618 or Redemptive Cycles (205)224-5631
The Community Kitchens of Birmingham
Locations:
Community Kitchens at Grace Episcopal Church, 5712 1st Ave N, Birmingham, AL 35212
Community Kitchens at St. Andrew's Episcopal Church, 1024 12th St S, Birmingham, AL 35205
Hours of Operation: 7 days a week, 365 days a year
Typical work: food service, cleaning,
Contact: Andrea Blackert (205) 251-3569
The Jimmie Hale Mission
Location: 3420 2nd Ave N, Birmingham, AL 35222
Hours of Operation: Mon.-Fri. 8:30-4:00
Typical work: provide meals
Contact: Terry Preston at terry@jimmiehalemission.com or (205) 323-5878
Brother Bryan Mission
Location: 1616 2nd Ave N, Birmingham, AL 35203
Typical work: cleaning, general help
Contact: (205) 322-0092
Restrictions: Call before you arrive to make a volunteer appointment
Fellowship House Inc.
Location: 1625 12th Ave. S, Birmingham, AL 35205
Typical work: general help
Contact: Ferson Stafford (706) 380-2399
*fulfill court ordered volunteer hours
Firehouse Shelter
Location: 1501 3rd Ave N, Birmingham, AL 35203
Typical work: general help, food service, bible study
Contact: Rob Davis (205) 252-9571